Older adult business owners show resilience during pandemic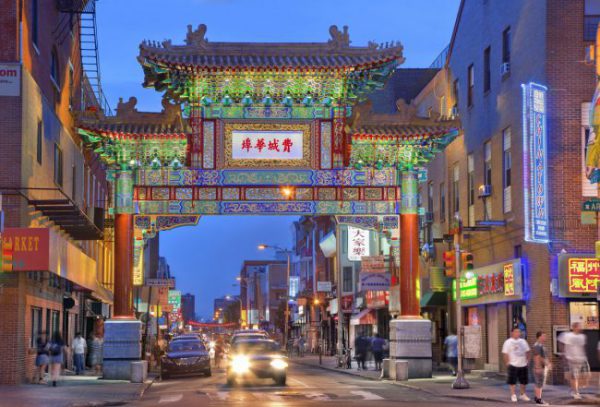 By Jay Nachman
---
Mya Mya ("Christine") Gyaw remembers the exact date she and her two partners opened their Burmese restaurant Rangoon: March 13, 1993.
It was the first Burmese restaurant in Philadelphia and had 30 seats that they were nervous about filling. "It was very hard to introduce," said Gyaw, 65, who was born in Burma, the country now known as Myanmar. "A lot of people, they don't like to try a different food."
Three years later Rangoon had become so popular that the owners moved across the street from its original Chinatown location to a space with 90 seats. All those seats, once filled, are now empty due to the pandemic.
They are holding on, but barely. Loyal customers continue to order takeout and use food delivery services, like DoorDash. The restaurant has also received some government funds.
"The pandemic is very hard for us," Gyaw said.
What Gyaw really wants is the restaurant filled with diners, ordering Rangoon's noodle, rice and other dishes, which she said are similar to Indian and Thai food. Burmese foods use a lot of cilantro, ginger, garlic, onion and lemon grass. Indian food uses more cumin and masala, while Thai food includes more galangal (similar to ginger with a spicier taste).
"I hope [there is] no more COVID soon, so we can reopen the restaurant again," Gyaw said.
Times are tough, too, for Kye Cho and his Korean barbeque restaurant, Seorabol, that he opened in Olney in 2002.
After working as a chef in his native Korea, Cho, 62, was recruited to work in restaurants in New York and Philadelphia.
When he opened his own restaurant here, it was an instant hit with the Korean community in Philadelphia and soon, also with the wider community. It became so popular that Cho's son, Chris, opened a Center City outpost of Seorabol in 2019.
Like Rangoon, the restaurant used to be jam-packed. Now it can accommodate about 50 diners, due to social distancing rules.
During these times, the Korean community continues to support the restauranteurs, and they give back as much as they can, often partnering with the Korean American Association of Greater Philadelphia. For the past 20 years, during the celebration of the Lunar New Year, Seorabol serves anywhere from 400 to 500 free bowls of a rice cake soup, called "ddukguk." The Lunar New Year celebration is similar to a birthday party for Koreans, who believe that once they've eaten a bowl of ddukguk, they are one year older.
Cho awaits the day when he can "make good food and serve the community" like he used to.
Navigating the pandemic wasn't a piece of cake for Silvia Paulino and her Kensington bakery that serves specialties from her native Dominican Republic. Silvia's Bakery, which she launched in 2003, had to shut down for a while when business dried up.
Gradually, customers have returned and Paulino is now at her bakery six days a week, from 6:30 a.m. to 6:30 p.m. or later. "I enjoy it, even if it is a long day," Paulino said through a translator.
She was inspired to start the business when she would bake desserts for her housekeeping clients who suggested there was a need for a Dominican bakery in Philadelphia.
Paulino, who turns 67 this month, started with a Hispanic clientele and is still the go-to place for Dominican cakes for birthdays and weddings. But the shop now also attracts customers with sweet tooths from around Philadelphia and beyond.
Every day, Paulino who favors bread pudding and arepas (cornmeal pancake bread), bakes between 600 and 900 of her tres leches (three-milk cakes), as well as other bizcochos (cakes) and conconetes (rustic coconut cookies). One vendor delivers the treats to shops in Philadelphia and another takes them to stores in Harrisburg, Lancaster, Reading and York.
The pandemic may have slowed down business, but as the COVID-19 vaccination program rolls out, these older adult restaurateurs are eager to have customers back and asking, "What's cooking?"
---
Jay Nachman is a freelance writer in Philadelphia who tells stories for a variety of clients.
CAPTION: Chinatown, and many of Philadelphia's other cultural epicenters, took an economic hit from the pandemic restrictions. Now, with safety measures in place, things are looking up for these business owners. (Photo: G. Widman for Visit Philadelphia)