Keeping holiday traditions alive amid COVID-19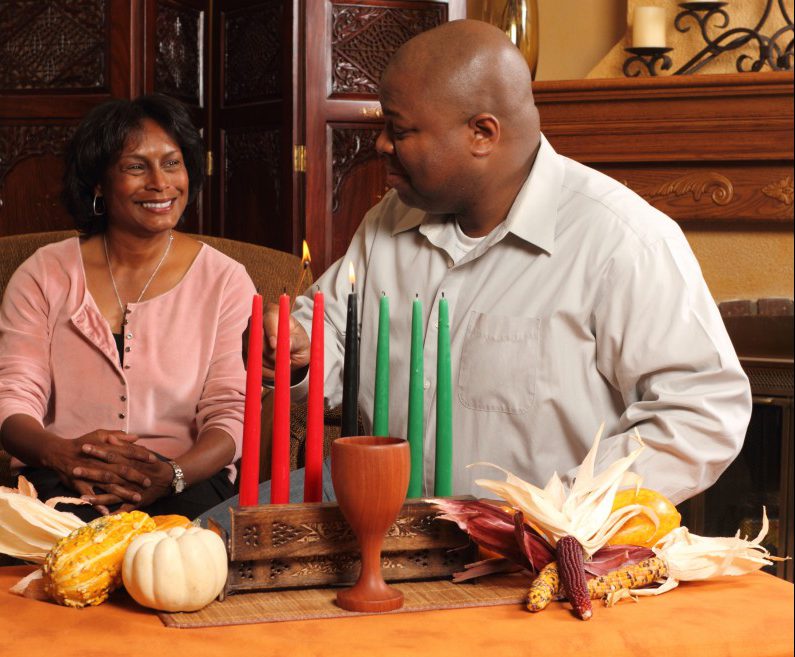 By Jay Nachman
Judith Robinson is the embodiment of "Kujichagulia," the principle of self-determination celebrated on the second night of Kwanzaa, the annual celebration of the African diaspora and celebrated here by many from Dec. 26 through Jan. 1.
This year, Robinson is determined to not allow the COVID-19 pandemic upset her own Kwanzaa celebration.
"[We need this] now more than ever," Robinson, 64, said. "Because so many people have passed away, it's important to celebrate life and to have a healthy life." Each family celebrates Kwanzaa in its own way, but celebrations often include songs and dances, African drums, storytelling, poetry reading, and a large traditional meal. On each of the seven nights, the family gathers to light one of the candles on the Kinara, then discusses one of the seven principles, which are values of African culture that contribute to building and reinforcing community among African-Americans. "It's just a positive situation," Robinson said.
The message of self-determination is especially important for young people, Robinson said. "I'm always telling the youth to look within, to be self-sufficient and to be the best they can be."
Of course, because of the pandemic, many older adults are not going to enjoy the holidays with family and friends, inside or outside their homes. That may make things less festive, but it is not going to deter people from their holiday rituals and celebrations.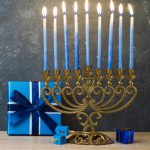 "I celebrate the holidays like you are supposed to," said Perla Fischer, 76, of Northeast Philadelphia. For Fischer, that means lighting the candles on her menorah during Hanukkah, which this year occurs Dec. 10-18.
Hanukkah is known as the Festival of Lights and commemorates the rededication of the Second Temple in Jerusalem.
In normal times, Fischer would be celebrating with her son and grandchildren, and at a niece's Hanukkah party. This year, she will be enjoying the holiday with them via FaceTime. Making and eating latkes, a fried potato pancake, is a part of the Hanukkah celebration, and Fischer, who admits to being a "good cook," will be doing just that over the course of the holiday.
Priscilla Redford, 70, of South Philadelphia, has a lot of cousins and aunts and they typically gather for Christmas and other holidays. This year, they plan to meet virtually for the holiday. "It's been a struggle and a difficult time because we are used to being with one another," Redford said.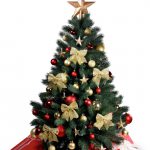 Historically, she would either attend Christmas Eve or Christmas Day services at her church. In fact, Redford noted that prior to the pandemic she would be in church three times a week. This year, she plans to watch the services on her computer. She will miss the fellowship and in-person worship but appreciates that technology will allow her to attend church virtually. "Jesus is my savior and he is certainly worth celebrating," Redford said.
Family and food have always been important features of the Christmas holiday for Catherine Reale, 85, a resident of St. John Neumann Place in South Philadelphia. "We're Italian," she said. "We celebrate Christmas Eve with fish. For Christmas, we usually have pasta and meatballs."
It is the traditional way she celebrated the holiday throughout childhood. "All through growing up, we always celebrated getting together at Christmas and went to church," Reale said. She continued this tradition with her husband and their son and daughter.
This year, the family feast is up in the air. She hopes she will be able to celebrate with her family but knows that the threat of an uninvited guest, named COVID-19, may cancel those plans.
Pandemic or not, people are finding ways to observe the holidays in meaningful, spiritual ways. And if a vaccine is created, next year's holidays will be shared with families together once again.
---
Tips for a safe holiday season
The Centers for Disease Control and Prevention offers the following tips to protect individuals, as well as their families, friends and communities, from COVID-19 during the holiday season. For the most current information about COVID-19, regulations and holiday gatherings, go to phila.gov and CDC.gov.
To begin, the CDC recommends when planning to host a holiday celebration, you should assess current COVID-19 levels in your community to determine whether to postpone, cancel or limit the number of attendees.
Limit numbers of attendees and people from outside your local area as much as possible.
Provide updated information to your guests about any COVID-19 safety guidelines and steps in place to prevent the spread of the virus.
Provide or encourage attendees to bring supplies to help you and others stay healthy, such as extra masks (do not share or swap with others), hand sanitizer that contains at least 60% alcohol, and tissues.
If you are planning in-person holiday gatherings with people outside of your household, consider asking all guests to strictly avoid contact with people outside of their households for 14 days before the gathering.
---
Jay Nachman is a freelance writer in Philadelphia who tells stories for a variety of clients.