Various housing options are available for seniors in Philadelphia. There are also programs to assist with repairs, utilities and financial and legal issues.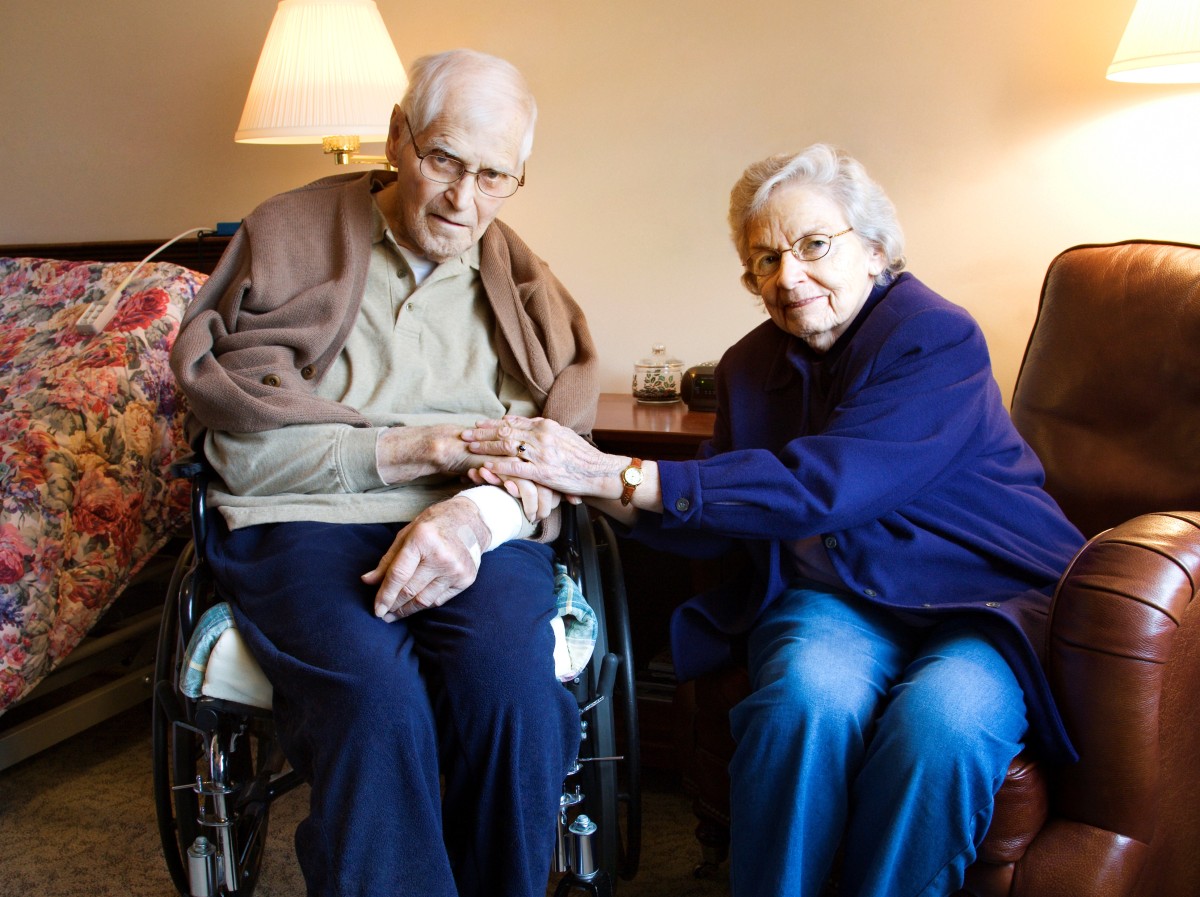 If you need help with basic activities of daily living, but want to remain in your own home, you may also want to consider long-term care services in the home.
Repairs, Modifications, Maintenance through PCA's SHARP Program
PCA's housing department conducts minor and major home repairs and carries out modifications to make homes more accessible to older adults and those with disabilities. Many of these repairs are carried out at no cost to consumers through PCA's premiere Senior Housing Assistance Repair Program (SHARP). Our expert work meets or exceeds all city building codes and is fully guaranteed.
Who is Eligible for SHARP?
The SHARP program has the following eligibility requirements:
Seniors must be age 60+ and own their home
The home must be structurally sound with all utilities functioning, including central heating
SHARP services are free to those with household income at or below 200 percent of the federal poverty level
SHARP services may be available to those above the income range on a cost-sharing basis
PCA brings expertise, experience and value to our housing services, which include:
Comprehensive evaluation of home to determine needs
Pre- and post-project inspections
Extensive knowledge of and experience with housing repairs, modifications and adaptations
Warrantied work that meets or exceeds city building codes
A caring, culturally sensitive staff who provide excellent customer service
PCA knows that having a safe, secure and comfortable environment is critical to aging at home. With over 30 years' experience, PCA offers services including:
Installing grab bars and hand-held showers
Adapting bathroom fixtures
Installing hand railings and intercoms
Repairing, installing or widening exterior doors
Installing dead-bolt locks
Repairing leaky faucets and toilets
Installing smoke detectors and carbon monoxide alarms
For more information, call the PCA Helpline at 215-765-9040.
Housing Options
Independent Living
Low-income seniors who wish to live independently in the community may be eligible for public or subsidized housing. Some of these also include accessible housing. Waiting lists may be several years long. Detailed information is available on the Philadelphia Housing Authority website.
To apply for Public Housing or the Housing Choice Voucher Program (formerly, Section 8) contact:
Philadelphia Housing Authority Office
718 N. 16th Street
215-684-4453
Hours: 9 a.m. to 4 p.m., Monday through Friday
LGBT-Friendly Housing
LGBT seniors cite affordable, safe, welcoming and friendly housing as a primary concern as they age.  The LGBT Elder Initiative (LGBTEI) has compiled a resource directory that includes a range of housing options, from rentals, condominiums and subsidized housing to assisted living and nursing homes. The LGBTEI Senior Resource Guide has a section on housing that was developed to help seniors and their friends and families identify housing that meets their needs.
Assisted Living and Continuing Care
Assisted Living facilities are for older adults who cannot live independently but do not require nursing home care. These facilities may help with medications, personal care, housekeeping and meals. Many have nurses on-site or on call. Some may be part of a Continuing Care Community that offers a range of options, from independent living through nursing care. Services and fees vary widely, so it is imperative to look carefully at the individual facility's contract.
Domiciliary Care
Philadelphia Corporation for Aging's Domiciliary Care (Dom Care) program matches certified care providers with adults 18 years and older in need of a caring supportive home. Those eligible for this service are unable to live independently in the community due to physical emotional or mental impairments, but do not need special around-the-clock attention. Providers are people in the community who want to open their homes and provide care for up to three consumers.
The social workers match consumers and home providers according to the individual preferences of both, and continue to work closely with providers and consumers to insure that the match remains mutually beneficial.
Dom Care providers offer the following services to consumers: room and board, housekeeping, laundry, assistance with personal hygiene and budgeting, supervision of medication administration and assistance with medical appointments. In certain cases, consumers who are eligible for nursing home level of care can live in Dom Care.
For more information, call the PCA Helpline at 215-765-9040.
Nursing Homes
These residential facilities, licensed by the Pennsylvania Department of Health, serve people who require 24-hour, skilled nursing care but who do not need the high-tech resources of a hospital. An assessment is required to be admitted to a nursing home.
Listings of homes in the Philadelphia area can be found here >>
Centers for Medicare and Medicaid Services provides an online tool to help choose and evaluate nursing homes.
Nursing Home Transition
PCA's Nursing Home Transition Program assists nursing home residents age 60 and older to return to community living. NHT may help find housing; modify an existing home to make it accessible; help access needed medical, adult day care or home-based services and provide training for independent living. For more information call the PCA Helpline at 215-765-9040.
Personal Care Boarding Homes
Personal care boarding homes are generally smaller than assisted living facilities but provide similar services such as meals, housekeeping and activities such as bathing and dressing.
The Pennsylvania Department of Human Services maintains an online directory of state-licensed personal care homes.
The site also provides links to violations reports and detailed information about each facility.
Housing Counselors
Housing counselors funded by the Office of Housing and Community Development are located at the three senior centers listed below. These counselors can provide assistance on foreclosures as well as other housing inquiries.
509 South Broad Street, 19147
(215) 546-5879
5818 Germantown Avenue, 19144
(215) 848-7722 ext. 219
403 Rector Street, 19128
215-487-1750, option 8
Financial and legal issues
There are other organizations and programs that can help both homeowners and renters with financial and legal issues: