There are programs to help seniors understand and apply for a wide range of benefit programs.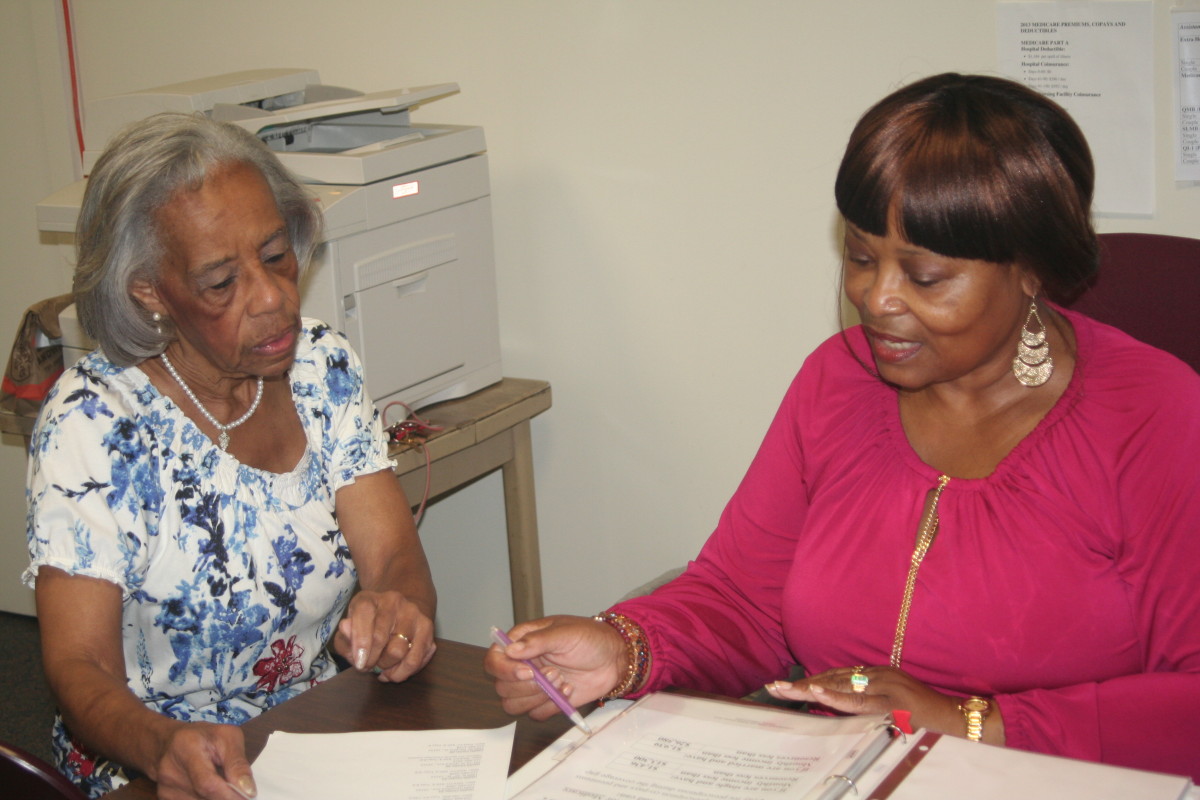 It can be challenging to make sense of these benefit programs, each of which has its own eligibility requirements.
There are several programs and organizations that offer free assistance with applying for benefits and Sorting out your choices of health insurance through Medicare and Medicaid. Some are web-based, while others provide one-on-one personal counseling, so you can choose whatever works best for you.
APPRISE is a federally funded health insurance counseling program for Pennsylvanians eligible for Medicare. Trained counselors can answer questions and provide objective, easy-to-understand information about Medicare eligibility and enrollment. They can also provide advice on Medicare Advantage, Medicare Supplement (Medigap) and drug prescription plans. The Apprise program is administered in Philadelphia by Philadelphia Corporation for Aging (PCA). For more information or to make an appointment, contact the Apprise provider for your residence:

 Apprise – Mayor's Commission on Aging: 100 S. Broad Street, 4th Floor, Suite 400; 215-686-8462; covered ZIP codes: 19102, 19103, 19104, 19105, 19106, 19107, 19112, 19121, 19122, 19123, 19125, 19127, 19130, 19131, 19132, 19133, 19134, 19137, 19139, 19138, 19142, 19143, 19145, 19146, 19147, 19148, 19151, 19153
Apprise – Einstein Medical Center: 5501 Old York Road; 215-456-7600; covered ZIP codes: 19111, 19114, 19115, 19116, 19119, 19120, 19124, 19126, 19128, 19135, 19136, 19138, 19140, 19141, 19144, 19149, 19150, 19152, 19154
The Statewide Apprise Helpline at 1-800- 783-7067 can answer questions.
The Mayor's Commission on Services to the Aging
Phone: 215-686-8462
Covered Zip Codes: 19102, 03, 04, 05, 06, 07, 12, 21, 22, 23, 25, 27, 30, 31, 32, 33, 34, 37, 38, 39, 42, 43, 45, 46, 47, 48, 51, 53.
Group presentations are also available.
The BenePhilly Enrollment Center is a one-stop for older Philadelphians to receive assistance with applications for a range of federal and state benefits, including the Supplemental Nutrition Assistance Program (SNAP, also known as Food Stamps), PACE/PACENET, Property Tax & Rent Rebate (PTRR) and Medicare Extra Help. BenePhilly is a project of the Benefits Data Trust. Individuals can call and talk with a counselor on the phone who will help. There are also six
BenePhilly Centers where you can meet with a counselor.
To set up an appointment: 844-848-4376
To talk with a counselor on the phone: 1-800-236-2194
(Monday -Friday 9:00 am – 5:00 pm)
Two Logan Square, Suite 550
Benefits.gov is the official benefits website of the U.S. government which Informs citizens of federal benefits they may be eligible for and provides information on how to apply for assistance. You can complete a confidential form to determine eligibility; or browse information about programs in topic areas, including food and nutrition; housing; Social Security; unemployment.
Benefits Check Up is an online resource provided by the National Council on Aging that can help you determine your eligibility for benefits.
Read more about Benefits and Rights 2019 [PDF]