Recipe Box: Pastrami Turkey Breast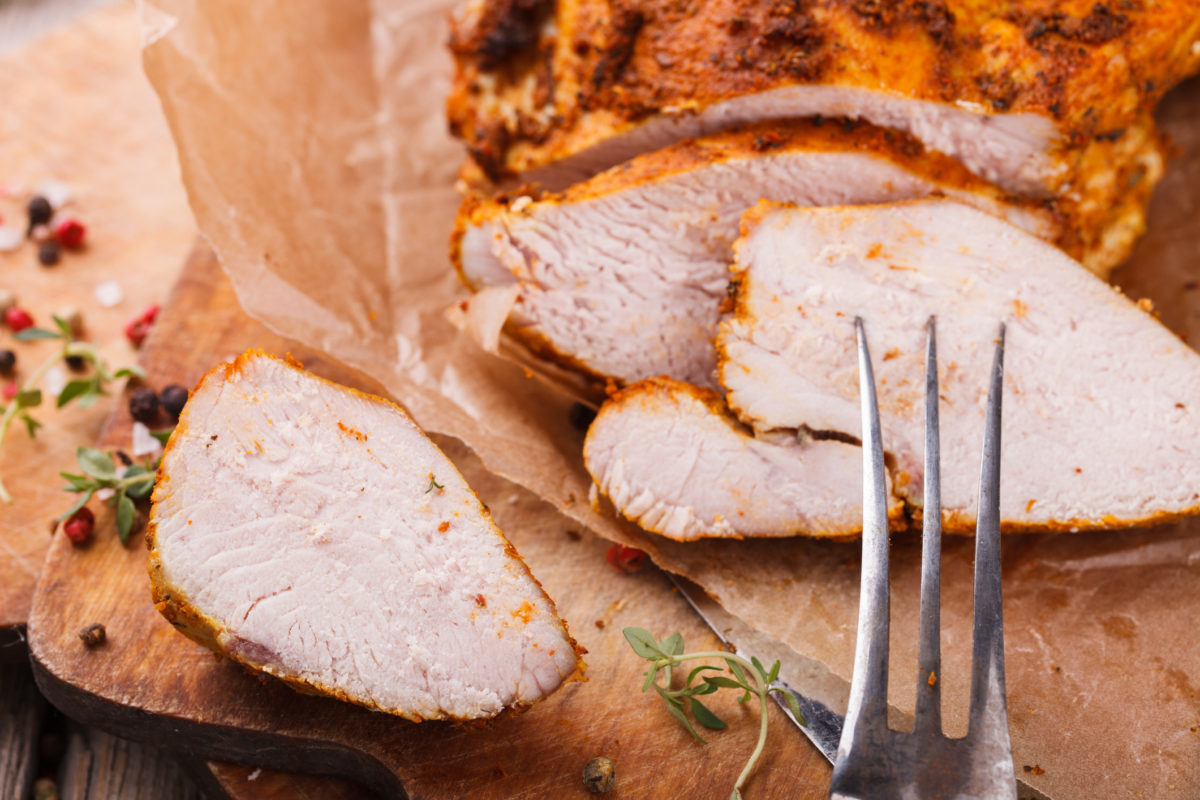 Ingredients:
3-4-lb. boneless turkey breast roast (untied)
4 tsp. freshly ground black pepper
1¾ tsp. kosher salt
1 tbsp. light or dark brown sugar
2 tsp. garlic powder
2 tsp. smoked paprika
2 tbsp. extra-virgin olive oil
8 soft rolls or buns
For serving: Mayonnaise, cranberry sauce, lettuce, and pickled red onion

Directions:
Pat turkey breast dry. If breast has skin, you can leave it on. (If skinless, you won't miss it.) Place the breast in a medium bowl. Mix together pepper, salt, brown sugar, garlic powder and paprika in a small bowl, then sprinkle the spice mixture all over the turkey breast. Cover and chill 8-12 hours.

Preheat oven to 300°. Remove turkey from bowl and discard any liquid but keep all the spice rub in place. Heat oil in a large ovenproof nonstick or cast-iron skillet over medium-high. Add turkey to pan and cook, turning every minute or so, until browned on all sides and very fragrant, for 6 to 8 minutes total.

Transfer skillet to oven. Roast turkey, turning halfway through, until an instant-read thermometer inserted into the thickest part registers 155°, for 60 to 90 minutes, depending on size. Transfer turkey to a wire rack. If you plan to serve it the same day it's baked, let cool at least 30 minutes, then slice very thinly (as with deli meat) on a cutting board.

To serve, spread cut sides of buns with mayonnaise and build sandwiches with turkey, cranberry sauce, lettuce, and pickled red onion.

Note: The turkey can be roasted 4 days ahead. Let cool completely, then wrap tightly and chill. Slice just before serving. Reheating the leftover turkey will dry it out.
---
Source: Epicurious.com