PCA enters its 50th year of 'Aging with You'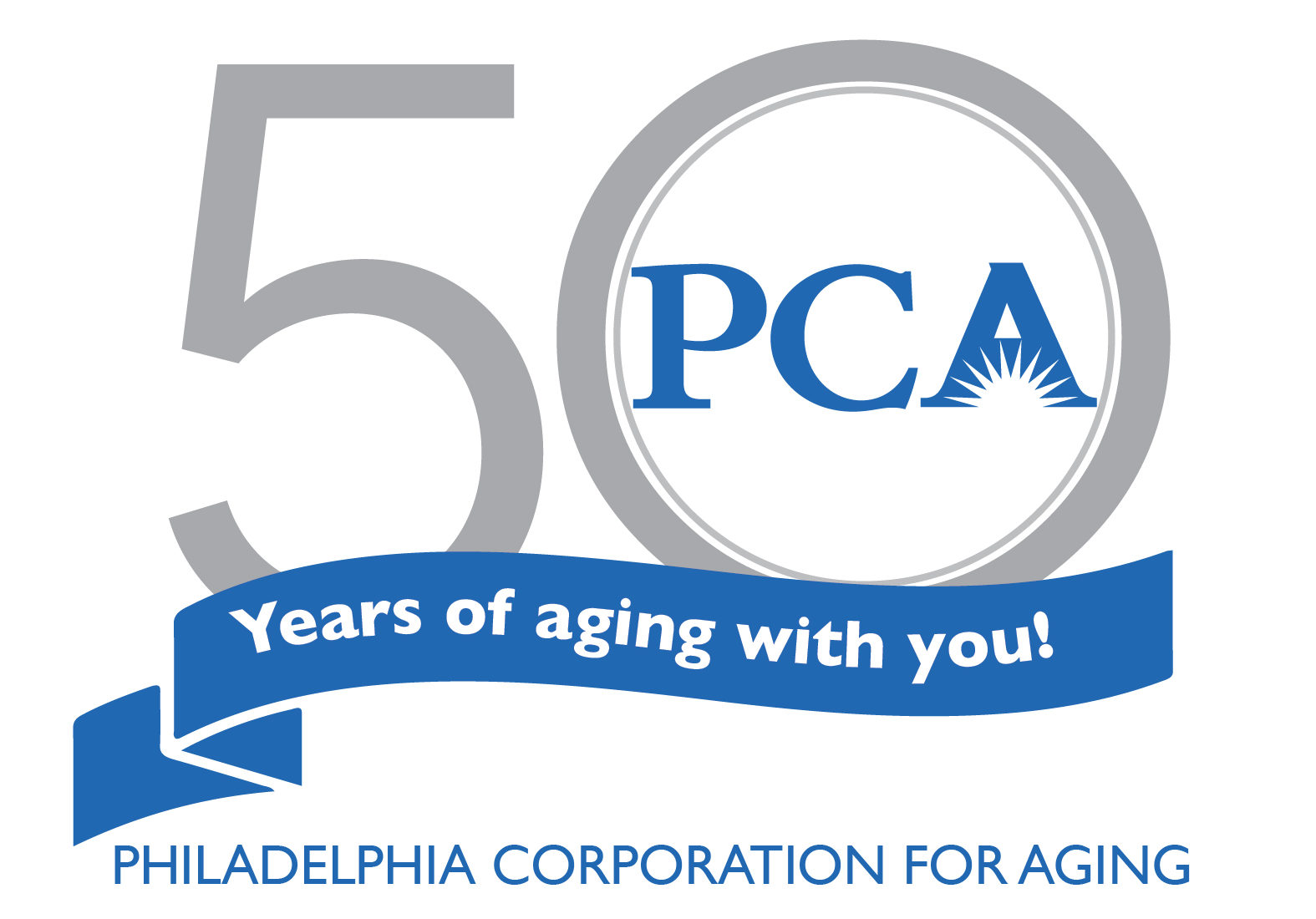 By Najja R. Orr, MBA, DBA, PCA president & CEO
---
This year, Philadelphia Corporation for Aging (PCA) celebrates its 50th year of improving the quality of life for older Philadelphians and adults with disabilities. Our programs have helped millions of older adults and their caregivers to achieve their maximum level of health, independence and productivity.

PCA is proud to be part of the national aging network, which includes 56 State Units on Aging, 618 Area Agencies on Aging, nearly 20,000 service providers and 281 Tribal organizations, that collectively serve 11 million older Americans each year, according to the Administration for Community Living.

Older Americans Act
It all started on July 14, 1965, when President Lyndon B. Johnson signed the Older Americans Act (OAA) into law. This landmark legislation established a nationwide safety net of social services to support healthy aging for older adults. The OAA funds services and programs to help millions of older adults live and thrive in their homes and communities.

PCA was founded in 1973 when Area Agencies on Aging (AAAs) were formally established under the OAA as the local organizations charged with planning, developing, coordinating and delivering a wide range of long-term services and supports to local older adults. As the AAA for Philadelphia County, PCA works steadfastly to ensure the needs and preferences of older Philadelphians are addressed by an aging services delivery system that is tailored to our community. We support older adults who want to remain connected to their communities; need additional supports to stay safe in their homes and communities; and require advocacy and protection supports, including our older adult protective services, to mitigate and eliminate risk of elder abuse. The numerous OAA-funded services that PCA provides to older Philadelphians include in-home care, home-delivered and congregate meals, caregiver support, preventive health services, transportation, job training, elder abuse prevention and intervention, and senior community centers. For more information about PCA's programs and services for older adults and adults living with disabilities, call the PCA Helpline at 215-765-9040 or go to pcaCares.org.

The celebration begins
The January 2023 issue of Milestones newspaper kicks off PCA's 50th anniversary with a health brief detailing the latest OAA reauthorization (page 15), articles about PCA's information and referral services (page 6) and plans for our 50th anniversary celebration (page 4). Each month throughout 2023, Milestones will include feature articles about various PCA programs and services, as well as interviews with prominent older Philadelphians.

PCA will also be marking "50 Years of Aging with You" with a full schedule of festivities to celebrate this milestone anniversary. We hope you will be able to participate with us. I am thrilled that veteran Channel 6 Action News broadcasters Lisa Thomas-Laury and Vernon Odom will participate as our co-grand marshals for PCA's 50th anniversary celebration. Stay tuned for further announcements!

PCA would like to thank you for supporting our mission to meet the critical needs of older Philadelphians. We appreciate your consistent support of PCA, especially during the recent COVID-19 pandemic. We are immeasurably better because of each of you and for that we are most grateful.

In the spirit of "Aging with You," please remember to check in on family, friends and neighbors in need.