PCA celebrates Black History Month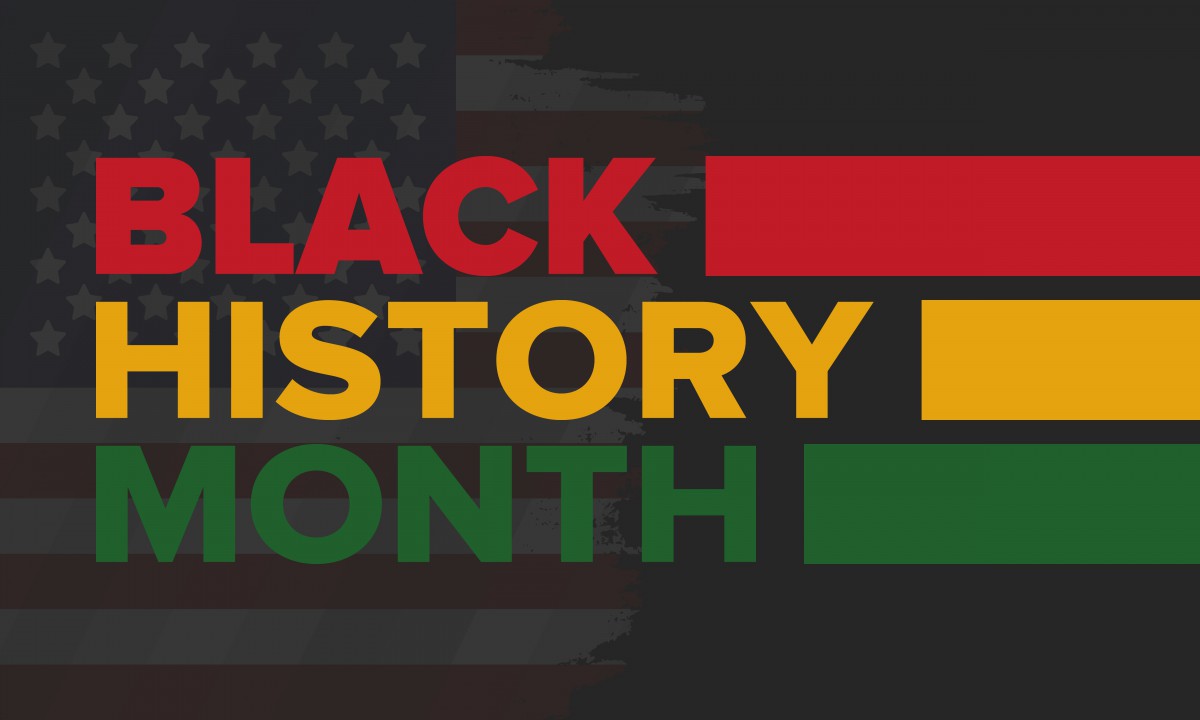 February is Black History Month, a month-long celebration of important events and people in Black history, and the tremendous impact they have made in the United States and around the world.
Several events over the past year have placed a renewed focus on the Black experience in America. Last summer, the high-profile deaths of several Black Americans reignited conversations about racial justice in our country. More recently, we witnessed the historic elections of several Black Americans to the highest levels of our government.
All of this reminds us how important it is to reflect on the progress we've made as a society, and how far we still have to go to ensure a just and equitable world for all. We hope you'll join us in that reflection during Black History Month.
Below are brief write-ups on three Black Philadelphians who made positive contributions to the city and its residents. You can click on the full biography links at the bottom of each write-up to learn more about these important figures. Keep checking back as we'll highlight new Philadelphians each week in February.
Rodney D. Williams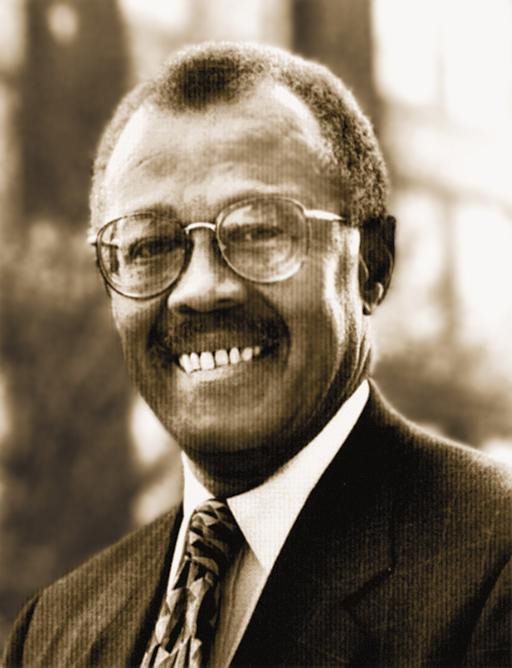 Rodney D. Williams' early career included the position of community worker and coordinator for community development at Diversified Community Services. He was also an area youth worker at-large for the Crime Prevention Association. In 1971, the second White House Conference on Aging prompted the creation of a nationwide network of Area Agencies on Aging (AAAs) the following year. Williams served on the Governor's Transition Task Force, which helped create the Pennsylvania Department of Aging and the Planning Committee for the Pennsylvania Council on Aging.
Rodney later founded Philadelphia Corporation for Aging (PCA) in 1973 and remained as the agency's president and CEO for 39 years. During his time at PCA, Williams launched numerous programs and services that remain vital to the health and wellbeing of those PCA serves to this day. Today, PCA serves more than 140,000 older adults each year and is the largest AAA in Pennsylvania and one of the largest AAAs in the nation.
Williams was also a delegate to the White House Conference on Aging in 1981, 1995 and 2005. He was appointed by Governor Tom Ridge to serve on the Pennsylvania Intra-Governmental Council on Long Term Care and served on the Pennsylvania Council on Aging as a member of the Executive Committee and Chairman of the Finance Committee.
Rodney was known for his determination, humility, and commitment to mentoring the future leaders of tomorrow. His commitment to staff development allowed many at PCA to advance their careers. Many employees that were hired during Williams' tenure remained with PCA for more than 30 years of service and beyond.
Cecil B. Moore
After receiving his law degree from Temple University in 1953, Cecil B. Moore was known as a reputable defense attorney and civil rights activist. He later became a politician. As a defense attorney, Moore often represented low-income Black families in civil rights cases without charging a dime. In the 1950s he also ran the Citizen Committee Against Juvenile Delinquency.
Moore was essential to many voter drives in the city as well as pickets. Moore firmly believed in the power of picketing, a tactic he successfully employed many times over the course of his life. Moore had picketed labor unions, especially in the construction industry, who were reluctant to admit Black workers.
By 1962, these movements led by Moore had captured the attention of the Philadelphia NAACP and in 1963, Moore was inaugurated as the president of the chapter. Moore supported school integration and in 1965, Moore advocated for school integration in the well-known protest of Girard College, which lasted for seven months. Following three years of legal battles, Girard College ended its racial ban on admissions and enrolled its first African American student in 1968.
Today, you can find Moore's name in many places around Philadelphia, including a section of Columbia Avenue that runs from 33rd Street to Frankford Avenue, which was renamed Cecil B. Moore Avenue in 1987. Moore's likeness also adorns several murals in the city in tribute to one of Philadelphia's most notable civil rights activists.
Learn more about Cecil B. Moore's life and history by clicking here.
WEB Du Bois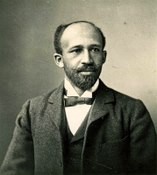 William Edward Burghardt Du Bois is revered for his contributions to modern sociology and the world at large, as both a scholar and civil rights activist. But did you know he got his start right here in Philadelphia? After becoming the first Black American to receive a doctorate from Harvard University, Du Bois completed his first dissertation, "The Suppression of the African Slave Trade to the United States of America, 1638-1870." His second study came after taking a job in 1896 as an assistant instructor in sociology at the University of Pennsylvania. It was during his time at UPenn that Du Bois conducted a study of an urban community, which he published in 1899, titled "The Philadelphia Negro: A Social Study." These early works cemented Du Bois' status as an up-and-comer in the social sciences.
While serving as professor of economics and history at Atlanta University, DuBois became a founder and general secretary of the Niagara Movement, a Black protest group of scholars and professionals in 1905. In 1909, Du Bois was among the founders of the National Association for the Advancement of Colored People (NAACP). The following year, DuBois was appointed as the NAACP's director of publicity and research, served as a member of the board of directors until 1934. He also founded "The Crisis," the NAACP's monthly magazine, and served as the publication's editor until his resignation in 1934.
In 1934, DuBois was appointed chairman of the Department of Sociology at Atlanta University, a position he held until 1944. In 1935, he published one of his most significant works, "Black Reconstruction in America, 1860-1880," which details the role of Black Americans in American society, specifically during the Reconstruction period.
During his time at Atlanta University, he also organized conferences titled the "Atlanta University Studies of the Negro Problem" and edited or co-edited 16 of the annual publications. Other significant publications during this period in DuBois' life, include "The Souls of Black Folk: Essays and Sketches" (1903) and "John Brown" (1909). He also went on to publish "Black Folk, Then and Now" (1939), "Color and Democracy: Colonies and Peace" (1945), and "The World and Africa: An Inquiry into the Part Which Africa Has Played in World History" (1947), a major work anticipating many later scholarly conclusions regarding the significance and complexity of African history and culture.
In his later years, DuBois focused his attention on more global affairs, becoming the cochairman of the Council on African Affairs in 1948 and served as chairman of the Peace Information Center in 1950. Shortly after becoming a naturalized citizen in Ghana in 1961, DuBois died in 1963 and was given a state funeral.
Read more about W.E.B. DuBois by clicking here.
Walter P. Lomax Jr.
A doctor and businessman, Walter P. Lomax's impact on Philadelphia can still be felt today. Lomax opened his first medical practice in South Philadelphia in 1958. Lomax's practice touched the lives of many Philadelphians and even some famous non-Philadelphians, including Dr. Martin Luther King Jr., who visited Lomax's practice while traveling through Philadelphia in 1968. Twenty-four years later, Lomax created Lomax Health Systems and later founded Correctional Healthcare Solutions. By the time Correctional Healthcare Solutions was sold in 2000, it was providing healthcare to 60 correctional facilities across 16 states.
Lomax's entrepreneurship did not stop there. He later founded Lomax Companies, an oversight company for a real estate investment firm and tech business. In 2002, Lomax Companies expanded with the purchase of WURD Radio. WURD still operates to this day as a talk radio station for the Black community in Philadelphia.
In addition, the Lomax Family Foundation has funded several nonprofits and programs in Black communities focused on the promotion of art, health, education, and culture. Following his passing in 2013, Lomax was honored by the City of Philadelphia, which voted in December of 2020 to bestow the honorary name of "Walter P. Lomax, Jr., M.D., Way" to the 1800 block of Wharton Street in the Point Breeze neighborhood where Lomax's medical practice was located for more than 30 years.
Read more about Walter P. Lomax Jr. by clicking here.
Caroline Still Anderson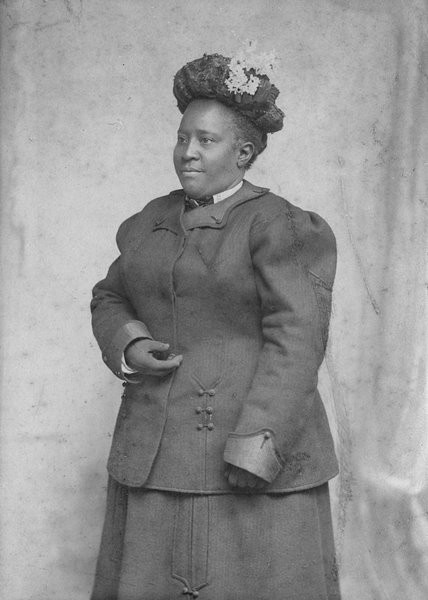 The daughter of a prominent abolitionist, Caroline Still Anderson dedicated her life to eradicating social inequities for Black Americans. Born in Philadelphia, Anderson became one of Pennsylvania's first Black female doctors after graduating from Women's Medical College of Pennsylvania in 1878. In 1879, she returned to Philadelphia to work with her husband, who served as a Doctor of Divinity and pastor at Berean Presbyterian Church.
Anderson soon became heavily involved in the management and development of medical, financial, and educational services for the Black community through the church. She also oversaw a medical dispensary. After her husband founded the Berean Manual Training and Industrial School, Anderson served as the assistant principal for 30 years and led several programs teaching hygiene, physiology and public speaking. In addition to her work through the church, Anderson also served as president of the Berean Women's Christian Temperance Union. She was also a member of the board of the Home for Aged and Infirm Colored People of Philadelphia and co-organizer of the first Colored Young Women's Christian Association in Philadelphia.
In 1888, Anderson was appointed treasurer of the Woman's Medical College Alumnae Association and remained active in the medical profession by engaging in research and presenting papers at medical conventions. Still Anderson never retired from her medical profession and continued to serve until her death in 1919 at the age of 70.
Read more about Caroline Still Anderson by clicking here.
Crystal Bird Fauset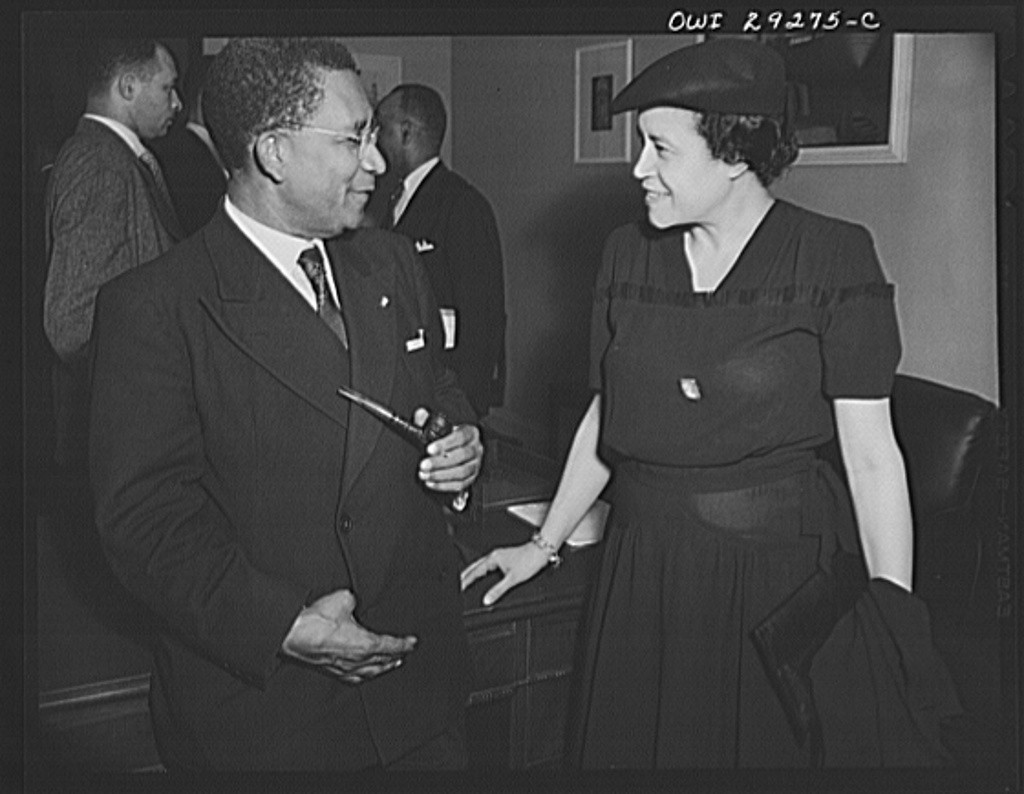 Activist and politician Crystal Bird Fauset made huge strides on the political scene to end institutionalized discrimination, serving as President Franklin Roosevelt's Civil Defense adviser on race relations, helping to develop the Swarthmore College Institute on Race Relations, and helping to find the Philadelphia's World Affairs Council, which later became the World Affairs Council.
However, long before that, Fauset was elected to the Pennsylvania State Legislature in 1938, representing the 18th District of Philadelphia, which was 66% white at that time. This made Fauset the first Black woman ever to be elected as a state legislature in the United States. She served only one year before joining the Roosevelt Administration. Yet, in just that one year, Fauset introduced nine bills and three amendments focused on the health and welfare of the poor, housing, and women's rights in the workplace.
Following her time serving as part of the Roosevelt administration, Fauset became focused on global impact, helping to create the Philadelphia World Affairs Council. Throughout the 1950s she travelled to Africa, India, and the Middle East to meet and support independence leaders. Fauset died in 1965 in Philadelphia.
Read Crystal Bird Fauset's full biography by clicking here.
Rebecca Cole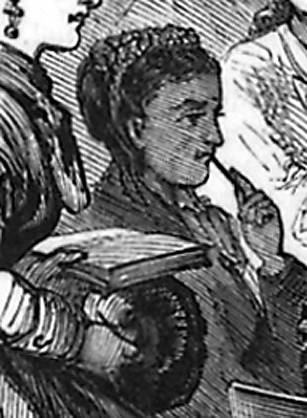 A native to Philadelphia, Rebecca Cole was the second Black woman to receive her medical degree in the United States after graduating from the Women's Medical College of Pennsylvania in 1867. After overcoming both racial and gender barriers to accomplish such a feat, she decided to use her medical expertise to pay-it-forward. While her life's work took her to many places along the East Coast, Cole eventually returned to Philadelphia and opened a Women's Directory Center in 1873. The center provided medical and legal services to destitute women and children.
Cole would go on to serve women and children in Washington D.C. as the appointed superintendent of a home for destitute women and children. The home was run by the National Association for the Relief of Destitute Colored Women. But by 1910, Cole was back in Philadelphia serving as the head of household for a Home for the Homeless, which provided meals to those experiencing poverty as well as providing temporary residency to young women and girls experiencing homelessness and permanent residence to older women of all races and religions. Cole remained at the Home for the Homeless for the rest of her life. In 1922, Cole died and was buried at the historic Eden Cemetery in Collingdale, Pennsylvania.
Read Rebecca Cole's full biography by clicking here.
Rev. Stephen Smith
After purchasing his release from indentured servitude at age 21, Rev. Stephen Smith was able to amass a significant fortune over his lifetime. Starting out in the lumber business, Smith invested his profits into real estate in Columbia, Lancaster, and Philadelphia. It is said that his fortune in 1873 would be equivalent to $1 million today. However, Smith was more than just an entrepreneur. He was also an abolitionist and activist.
In 1871, Smith donated a significant amount to The Home for Aged and Infirm Colored Persons (HAICP). This establishment was founded in 1864 and was one of the few nonprofits, at the time, that provided residence for older Black women (and later men). The donation allowed HAICP to move to a larger establishment at Girard and Belmont Avenues. Smith also served as a board member and vice president of the HAICP from 1864 to 1873. In 1953, HAICP was renamed the Stephen Smith Home for the Aged in appreciation of Smith's contribution in its early years.
Today, you can find Rev. Stephen Smith's history marker on Belmont Avenue.
Read more about Rev. Stephen Smith and HAICP by clicking here.
Continue to check this space and follow along as we celebrate Black History Month: