Paul Nathanson: A Gray Panther and an advocate for elder justice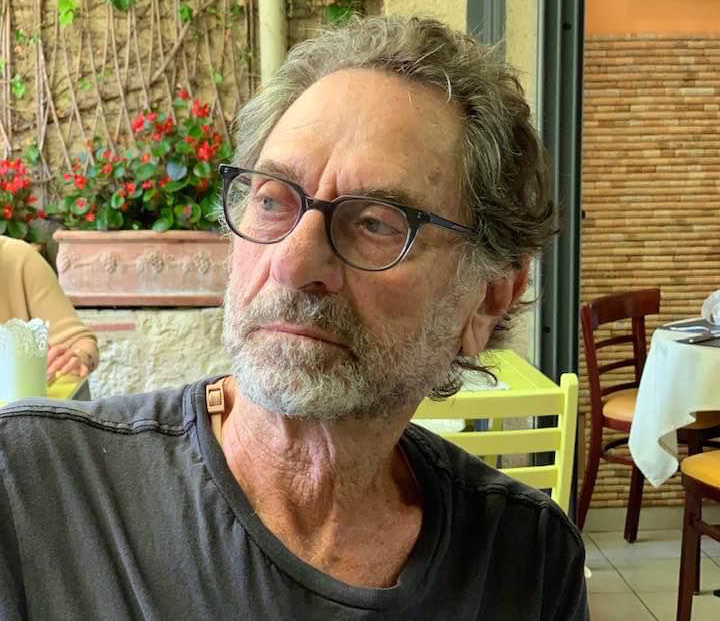 By Jay Nachman
---
There was a series of moments and more that led to Paul Nathanson's celebrated career as a leading advocate for the aging. His parents were German Jewish refugees and he grew up without grandparents, which left a void in his life.

While working for a law firm in Los Angeles, his first job after graduating from the law schools of Duke University and the University of Chicago, the latter with a master's degree in comparative law, he'd see the "poor elderly pushing around their worldly possessions in a shopping cart."

Earlier, while visiting Greece during his junior year in college, he met an older couple who didn't have the ability to walk up the steps to the Acropolis. It left him with a feeling of not wanting to wait until he was too old to enjoy life and the realization that "I really didn't care about keeping rich people rich," Nathanson said.

As luck would have it, he learned of a new federal government funded program for the elderly poor based in Los Angeles. Nathanson left his prestigious law firm where he did pension and tax work to a staff attorney for the National Senior Citizens Law Center. In 1972, at age 29, he became the first national executive director of the agency, now called Justice in Aging, and celebrating its 50th anniversary.

One of Nathanson's major accomplishments, working with Senator Ted Kennedy and others, was to get the 1965 Older Americans Act amended in 1978. The amendment mandated that every area agency on aging, such as the Philadelphia Corporation for Aging, had to fund legal aid.

"Now, there are hundreds of millions of dollars spent on that program and there's probably seven or eight hundred elderly law programs funded around the country. So that was a big deal," Nathanson said. Another accomplishment of Nathanson's and the NSCLC was a class action suit that secured Social Security's Survivors Benefits, which provide a one-time payment of $255 and ongoing Social Security payments to the surviving spouse.

In 1980, Nathanson became the -director of the University of New Mexico Institute of Public Law. With his then-wife, he ran a law clinic for the rural elderly in northern New Mexico.

"What I liked about the New Mexico situation, I'd been doing all of this national stuff, and here, all of a sudden, I'm in the mountains of rural New Mexico dealing with people with no money. You were able to see the contrast between doing all this highfalutin' stuff in Congress and then seeing real people at the grassroots level who benefited from
the work in Congress," he said.

Nathanson left New Mexico to return to head Justice in Aging, now located in Washington, D.C., for five years before retiring.

Over the course of his career, in addition to receiving and administering several million dollars in grants and awards primarily in the field of legal services for the elderly, Nathanson pioneered the field of legal assistance for the elderly.

He is a past president of the American Society on Aging, a founder of the American Bar Association Commission on Law and Aging and a former chair of the board of the National Committee to Preserve Social Security and Medicare.

Nathanson is also a former national secretary of the Gray Panthers, which works on issues of concern to older adults, such as pension rights and age discrimination. He became friends with one of the Gray Panthers' founders, Philadelphian Maggie Kuhn, who was forced to retire from her career with the Presbyterian Church at age 65.

The National Senior Citizens Law Center became the legal counsel for the Gray Panthers and filed lawsuits on their behalf.

Now retired and living in Miami Beach where he was raised, Nathanson, a father of three and grandfather of three under three, likes to kayak and travel and listen to the blues. He also serves on various boards, including the board of Philadelphia Corporation for Aging.

While life is better for older adults and there are more resources available to them than when Nathanson began his career, he recognizes the needs are still great.

"The big issue is for people of color," he said. "For many single African American woman, Social Security is their only source of income and they're maybe getting $1,000 a month if they're lucky. Everything is exacerbated as it was during the pandemic for people of color who worked in jobs that didn't have social security benefits or got very low benefits. Now they retire and all of a sudden, they've got nothing.

"People are still poor," Nathanson said, and then quoted his friend Kuhn, who called the war on poverty a skirmish on poverty. "Obviously, we still have poverty. We didn't win the war on poverty. There's a lot still to be done." Nathanson plans to keep working on being an advocate for the aging.
---
Jay Nachman is a freelance writer in Philadelphia who tells stories for a variety of clients