Our golden years: Advice from one grandmother to others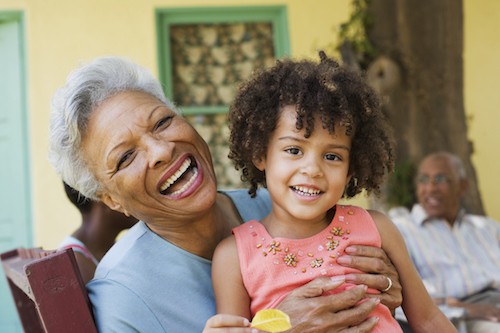 A Reader Submission
Some of us look forward to retirement and freedom from work. Some look forward to no longer waking up early, rushing to get to work on time, producing for a rating and coming home tired.
Others do not retire. We prefer to let our work keep us mentally and physically alert, while we earn extra money.
As the matriarchs and patriarchs of our families, we give our grandchildren and great-grandchildren – who we adore – something to look up to. As we have achieved many things in life, we encourage them to achieve also.
Sometimes, there is a reward for accomplishment offered. One grandmother I know told her children they would earn $1 for every C, $2 for a B and $3 for an A on their report cards. Her grandchildren said this was the best motivation to perform well in school.
No matter how young your grandchildren are, ask them what they want to be and let them know you are proud of them.
As we get older, we think about the past and what we have done with our lives. It is time to do things we wanted to do, but have neglected doing.
Maybe, we wanted to go back to school and take courses. We are never too old to learn something new.
When we have a birthday, it's the occasion to be thankful for being alive. Maybe, we had friends who died before us. Perhaps, we got sick, but are
now well and healthy. Each day and each night is a milestone to be appreciated.
—
Submitted by Mary Ann Pinkney-Amissah, 78, Southwest Philadelphia