Mother-daughter duo highlight age futurism at the PCA Regional Conference on Aging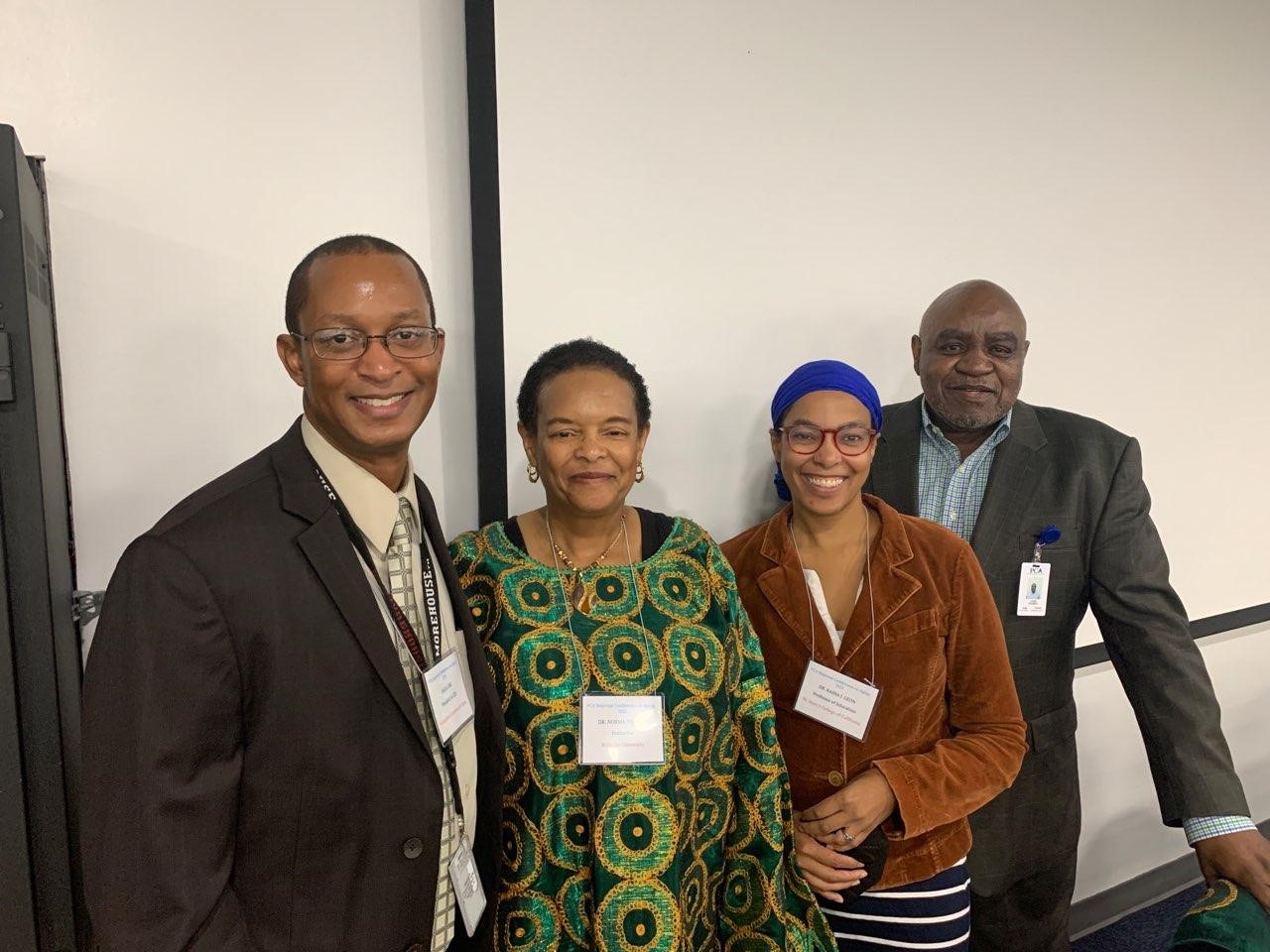 Day two of the PCA Regional Conference on Aging featured "Age Futurism – Lessons Learned from Afro-Futurism", a session presented by the reputable mother-daughter duo Dr. Norma Thomas and Dr. Raina J. Leon. The two, pictured above with PCA President and CEO, Najja Orr, and acting COO, Louis Colbert, spoke about the theoretical framework of age-futurism and how it can be used to dismantle ageism. They also discussed expanding both the concept of walking ancestors and their vision of how to create livable communities for all society members.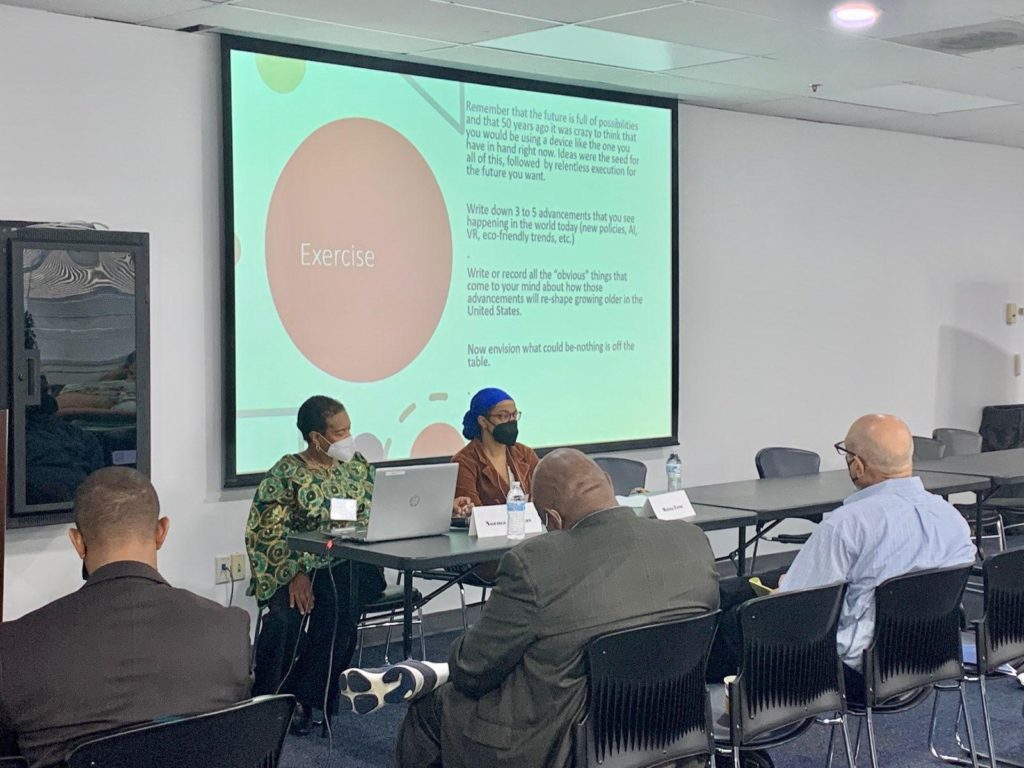 Dr. Norma Thomas received her bachelor's degree in social work from Penn. State University. She then went on to obtain her master's degree in social work from Temple University's School of Social Administration and her doctorate degree in social work from the University of Pennsylvania. She is currently an online instructor for the Center for Social Work Education, Widener University.
Dr. Raina J. Leon, Cave Canem graduate fellow (2006) and member of the Carolina African American Writers Collective, Canto Mundo and Macondo, has been published in over 100 publications in poetry, fiction, nonfiction and academic scholarship. She is currently a full professor of education in the Kalmanovitz School of Education at St. Mary's College of California. She came to St. Mary's from the Department of Defense Education Activity, where for three years she taught military dependents in Bamberg, Germany.
It's not too late to participate and earn free CEUs as the PCA Regional Conference on Aging sessions continue through Friday, September 23, 2022. Registration is still open online here and in person at our building, 642 North Broad Street, just before the start of sessions on Friday, September 23, 2022. Parking is free but limited. Masks must be worn. We hope to see you there!
Media Inquiries: William Conallen, 267-322-0522 or William.Conallen@pcacares.org