Make your bids now in PCA's Virtual Gala online auction!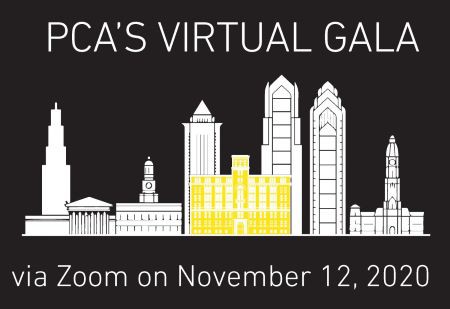 PCA's virtual gala will be held via Zoom on Thursday, Nov. 12, from 5-6 p.m. and tickets are still available.
Ahead of the virtual gala, a fantastic online auction to support the Rodney D. Williams Philadelphia Fund for Seniors is now open. The auction features more than a dozen great items and experiences, including a 7th Generation iPad, a Schwinn Suburban Sport Comfort Hybrid Bike and more!
All are welcome to place bids in the auction by clicking here or on the graphic below. You will be able to browse through all of the auction items freely, but you will be prompted to create an account with Charity Auctions Today if you decide to place a bid. Winning bidders will be notified after the conclusion of the virtual gala.
Each bid in the auction will ultimately benefit PCA's Rodney D. Williams Philadelphia Fund for Seniors. Your contribution enables PCA to provide seniors with home-delivered and congregate meal programs, resources through senior centers, evidence-based health promotion programs, in-home supports and protective services.
We are deeply grateful for the support from our generous sponsors and bidders. Good luck and thank you!
If you have any questions about the online auction, please reach out to Lucea Jennings at Lucea.Jennings@pcaCares.org.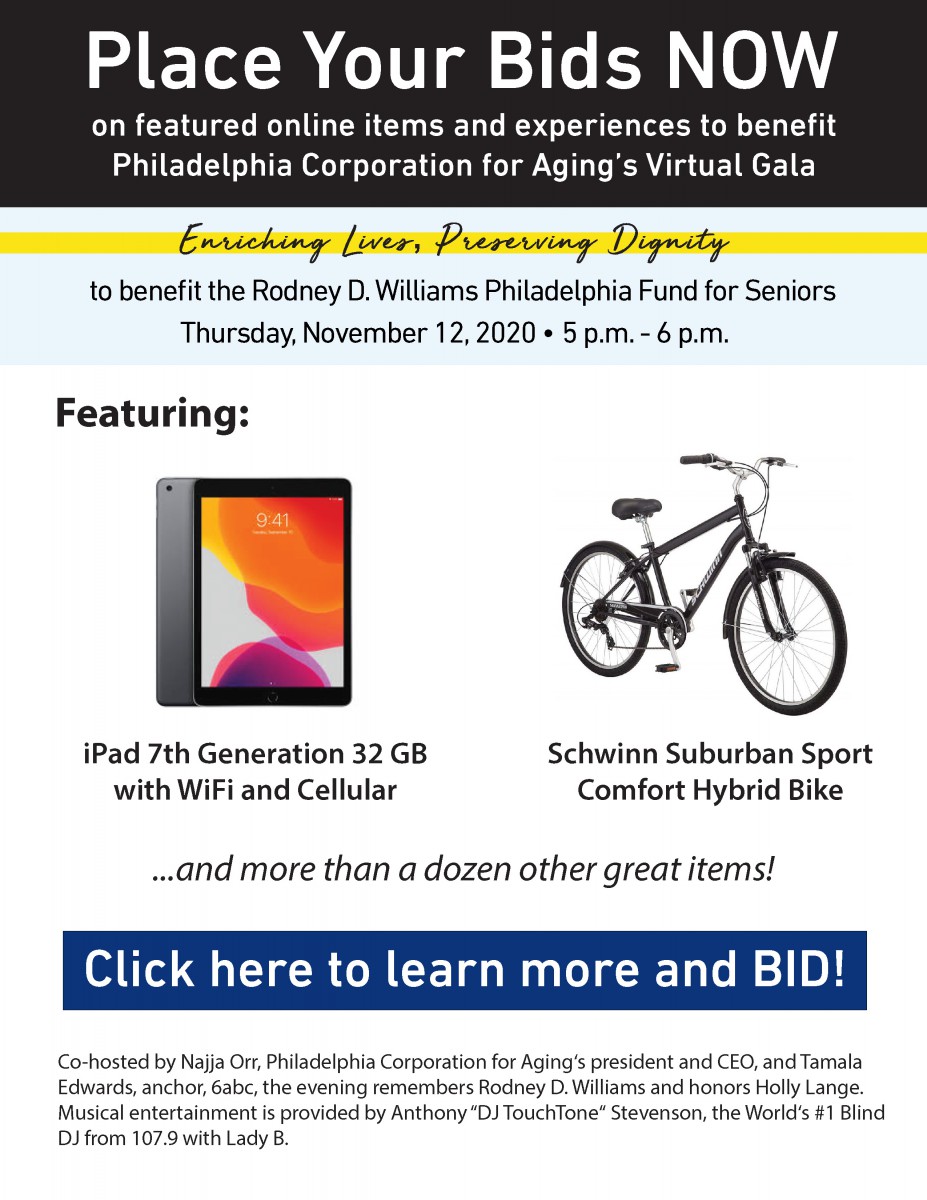 Thank you to our sponsors:
Pavone Varsity,
BTC Foods Inc., BB&T now Truist,
AARP, Philadelphia Insurance Companies, Willis Towers Watson,
Caregivers America, Pennsylvania Health & Wellness (Allwell)
Abramson Senior Care, Asterion, Inc., Bayada Home Health, James Branch Cleaning Services Inc.,​
Schnader Harrison Segal & Lewis LLP