TODAY: How to join PCA's virtual community town hall about COVID-19 vaccine information at 2:30 p.m.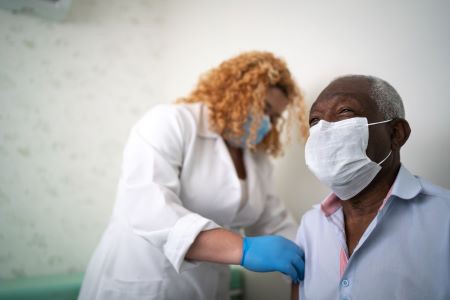 At 2:30 p.m. today, PCA will host a virtual community town hall on the latest COVID-19 vaccine information. Older Philadelphians and their caregivers are invited to join us to learn more about the COVID-19 vaccine, the vaccine rollout in Philadelphia, and how the aging network is responding to the needs of older Philadelphians.
Haven't registered yet? Click here to do so!
HOW TO JOIN THE WEBINAR:

If you've registered for the virtual town hall, you should have received a confirmation email from Philadelphia Corporation for Aging [mailto:no-reply@zoom.us] with instructions for joining. You will also receive a reminder email one hour before the scheduled start time with the instructions. If you haven't registered, please click here to do so.
Click the "Click Here to Join" link in your confirmation or reminder email a few minutes before 2:30 p.m. to join the webinar. You may be asked to enter the email address that you used to register for the event.
Once entered, you will see the screen below until the webinar begins. The webinar will begin promptly at 2:30 p.m.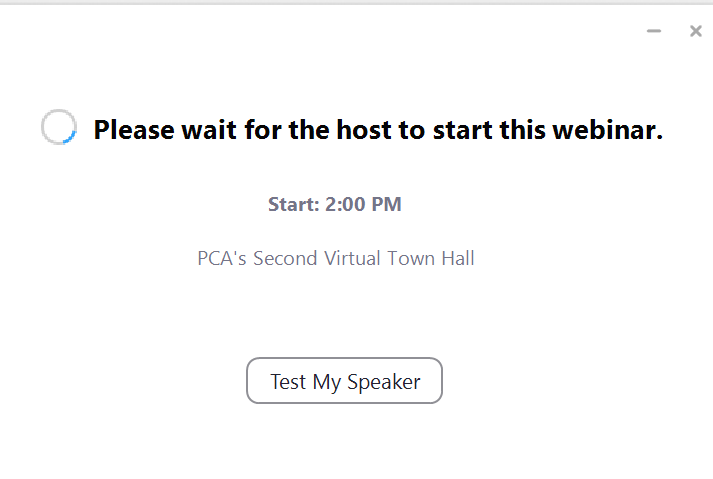 During the town hall event, PCA President & CEO Najja Orr will lead panel discussions with:
Dr. Julianne Burns and Nicole Spector, MSN, CRNP, of the Philadelphia Department of Public Health

 Dr. Sandra Brooks, Dr. Sandra Brooks, chief medical officer of the Center City Division of Jefferson University Hospitals, executive vice president and chief community health equity office

Angela Foreshaw-Rouse, manager, State operations and community outreach, AARP PA

Reverend Kenneth DuPree, representative from PCA's Clergy & Interfaith Coalition

Wanda Mitchell, PCA director of community engagement and representative from PCA's community advisory councils
To register, click here.

Help us spread the word by downloading and sharing this invitation.