Joel TeBeest Joins Philadelphia Corporation for Aging as New CFO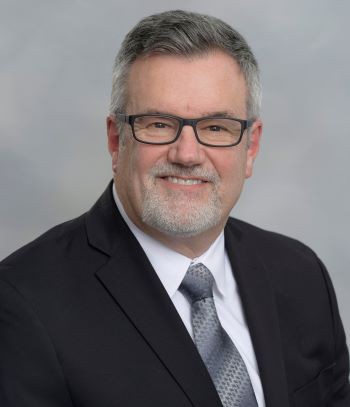 (Philadelphia) – Philadelphia Corporation for Aging (PCA) announces the newest addition to its executive leadership staff. With more than 30 years of experience in finance and operations management and over 25 years working in social services, Joel TeBeest, joins PCA as the new Chief Financial Officer (CFO).
"Joel has extensive administrative and finance experience working in the private sector and state government, most recently the CFO for the 13th largest ground transportation company in the U.S," PCA president and CEO, Najja Orr, said. "We are excited to have Joel join us at PCA to work on behalf of the older Philadelphians we support."
Most recently, TeBeest served as the CFO for A-1 Limousine, Inc since 2014. Prior to that time, TeBeest served as the finance director for New Jersey's Department of Human Services, beginning in 2010. During this time, TeBeest is credited with automating the billing system for residents of state and county psychiatric hospitals which invokes a cost sharing arrangement between the State of New Jersey and its 21 county governments.
"I am honored to join PCA as its new CFO," TeBeest said. "Throughout my career, I have always been incredibly passionate about serving our most vulnerable citizens, and I look forward to putting my passion and energy behind PCA's mission to empower older adults in their homes and communities."
TeBeest's earlier positions included assistant finance director for the New Jersey's Department of Human Services and revenue systems manager for the New Jersey Division of Developmental Disabilities, where he also served as information systems business analyst and contract administration supervisor.
A Pennsylvania resident, TeBeest is a certified public accountant (CPA) in the Commonwealth. He holds a Bachelor of Science in Business and Accounting from The College of New Jersey.