Hospice provides meaningful time together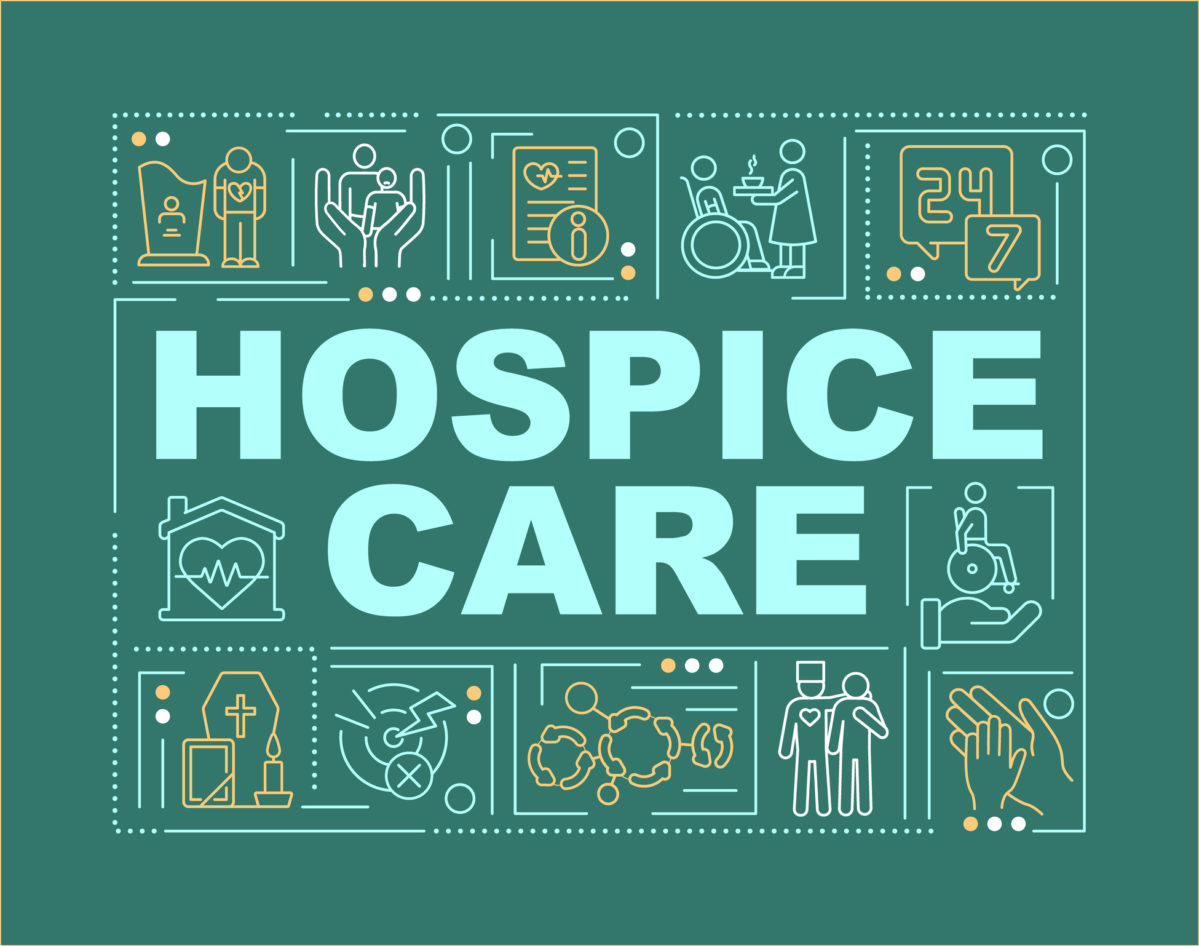 By Mary Anna Rodabaugh
---
When you think of "hospice," you may picture end-of-life care provided in a facility. However, hospice isn't a place, nor is it a last resort for patients. Hospice is a type of medical care that gives seriously ill patients with a life-limiting illness and their families meaningful time together. Hospice care begins when the focus of care shifts from active treatment to comfort and symptom management for the patient's quality of life.

"Earlier access to hospice care results in reduced rehospitalizations," says Thomas Mignone, general manager of VITAS Healthcare. "Evidence also suggests that it decreases acute-care utilization and lowers health care costs."

Hospice care gives patients and their caregivers a sense of control, while also easing discomfort from serious or terminal health conditions. When it comes to hospice, there is no "one-size-fits-all," approach. In fact, there are four levels of hospice care available.

Hospice levels
Hospice care at home is a level of care intended to help maintain the patient's comfort level and quality of life. Routine visits are made to the home where the patient resides. Hospice care at home can include spiritual and emotional support or caregivers, assistance with small tasks, therapeutic services, and medication administration and maintenance. Care equipment may also be provided.

Continuous hospice care provides around-the-clock care to help manage a patient's acute symptoms. Often used when a patient experiences a medical crisis, this level focuses on intensive symptom management.

Inpatient hospice care gives loved ones and patients a comfortable environment for when symptoms can no longer be managed at home. With on-site, around-the-clock nursing care, caregivers have the peace of mind that their loved ones are well cared for. Patients who are admitted to inpatient hospice care may return home if symptom management improves.

Respite care is inpatient hospice care on a short-term basis. Respite care preserves the dignity of the patient while giving caregivers much-needed time to rest and recuperate.

Myths
"There are several misconceptions about hospice, and one of the most common is that hospice is meant for the last week of life," Mignone says. "In fact, it's often that we hear families say, 'We wish we had known about hospice sooner.'"

Mignone notes that hospice is for seriously ill patients who, according to a physician, have six months or less to live if their advanced illness continues its normal trajectory. There is no limit to the amount of time a patient can receive hospice care. Beginning hospice earlier in a patient's care journey can provide caregivers and patients with stress relief and more meaningful time together.

Hospice is not limited by illness. It is not just for patients with cancer. Hospice can provide comfort for patients with chronic obstructive pulmonary disease (COPD), stroke, amyotrophic lateral sclerosis (ALS or Lou Gherig's disease), kidney failure, multiple sclerosis and other conditions.

Another misconception is that hospice is permanent. Patients who enroll in hospice care may see improvement in their symptoms. Caregivers and patients can choose to stop hospice care at any time and restart if comfort management is needed.

Hospice care is a fully covered benefit under Medicare for Medicare-approved hospice programs. Patients are eligible to receive medical equipment and supplies through hospice, including oxygen tanks, hospital beds, toileting supplies and shower chairs.

Benefits
Mignone reminds patients and caregivers that hospice offers psychosocial care that other health entities do not. This includes team support from a variety of disciplines, such as a social worker, chaplain and bereavement specialist, in addition to clinicians including a nurse, physician and aide. With the holistic care and support of a full team, quality of life improves as time increases on hospice care.

Hospice care provides patients the ability to manage their life-limiting illness with dignity and respect while optimizing comfort. It is not just for those nearing the imminent end of life. Hospice can also help relieve the stress that caregivers experience by offering them respite while still including them in the patient's daily care.
---
For more information, contact VITAS Healthcare at 1-855-955-2624 or vitas.com. To inquire about hospice programs in Philadelphia, call the PCA Helpline at 215-765-9040.
---
Mary Anna Rodabaugh is a writer, editor and writing coach.