Vote so your voice is heard this election!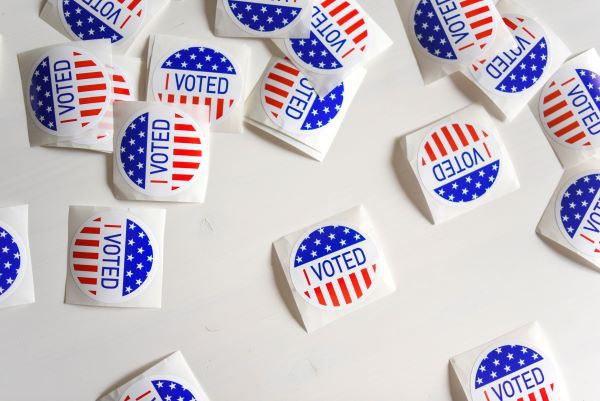 UPDATED 10/21/2020
Why is it important to vote in the 2020 presidential election?
Not only do we decide on the next president in the 2020 election on Tuesday, November 3, but a number of state offices are up for election this year. In Pennsylvania, the offices of the Attorney General, Auditor General, Treasurer, and seats for Pennsylvania State Senators and Pennsylvania House of Representatives are all on the ballot.
For more information or questions about city offices up for election, visit philadelphiavotes.com/
How do I get my mail-in ballot?
Every U.S. citizen – born or naturalized – has the right to vote, but you must be registered. In Pennsylvania, registration can be completed online or by mail. More information on how to get started can be found by clicking here.
Please note that the deadline to register to vote in the 2020 general election has passed. Not sure if you're registered? You can check your voter registration status by clicking here. Registered voters can request a mail-in ballot online at votespa.com/ApplyMailBallot. Mail-in ballots can also be requested by contacting the Philadelphia County Board of Elections at 215-686-3469. The deadline for requesting a mail-in ballot is Tuesday, October 27 at 5 p.m.
Once you receive your mail-in ballot, fill it out as soon as possible. Ballots can be mailed through the United States post office or delivered to the following locations:
Mail-in ballots must be returned by mail or in-person at an official drop-off location. If you are returning your ballot in-person, it must be dropped off no later than 8 p.m. on Tuesday, November 3. Ballots that aren't dropped off by this date and time will not be counted. Ballots returned by mail must be postmarked by 8 p.m. on Tuesday, November 3, and arrive at the county election office by 5 p.m. on Friday, November 6, to be counted. For questions on where to return your ballot, contact the Philadelphia County Board of Elections at (215) 686-3469.
Where to go to vote in-person?
To find the polling place in your district, the Office of Philadelphia City Commissioners has created an interactive map for voters. Determine where you would go to cast your vote on November 3 by clicking here.
Additionally, as polling place locations are still being determined, it's suggested that voters verify their official, up-to-date polling place location before heading to the polls by contacting the Philadelphia Voter Registration Office at 215-686-1590.