Philadelphia Department of Public Health announces walk-up availability, direct scheduling for COVID-19 vaccines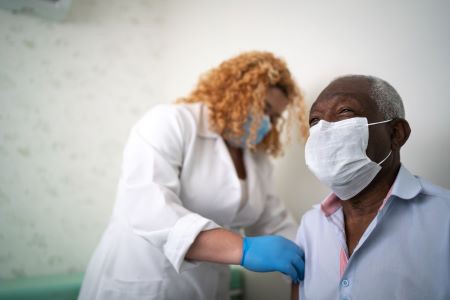 Please see an important update from the Philadelphia Department of Public Health (PDPH) below:
As of April 20, the City of Philadelphia has widely increased vaccine accessibility. Anyone age 16+ who lives or works in Philadelphia is now eligible to receive a vaccine. All of the latest information can be found on the Philadelphia Department of Public Health website, but specific information is pulled out below:
The City has two mass vaccination sites that both have walk-up and appointment options. Individuals, 16+, can walk-up for a vaccine or schedule by calling 3-1-1 or using the links below. Individuals will need to show proof of residency (a piece of mail will suffice) or proof of employment in Philadelphia (work ID, work schedule, pay stub). No one will be asked about their immigration status. Both sites are using the Pfizer vaccine, which is two doses with three weeks in between.
Center City Vaccine Center

Pennsylvania Convention Center, 100 N. 12th Street (12th and Arch Streets)

Walk-up availability is from 8 am—4 pm, seven days a week until May 3.
Esperanza Community Vaccination Center

4261 N 5th Street – Entrance to clinic is on 4th and Bristol

Walk-up availability is as follows, until May 4:

Monday and Tuesday, from 7 am—2 pm

Saturday and Sunday from 9 am—4 pm

There are no opportunities for walk-ups or appointments on Thursdays and Fridays.
Additionally, the City also has several Community Vaccine Clinics. These sites have a much smaller capacity, and therefore more limited availability, but might be closer to your community. These sites are also using the Pfizer vaccine.
There are transportation resources available for anyone getting a vaccine. Please see this flyer from the PDPH with more information for individuals that may need transportation assistance, including information about how to get free transit passes, register individuals for SEPTA CCT's free door-to-door service, and how to organize community shuttles. Free transit passes are available onsite at both of the FEMA vaccine clinics for anyone who needs them. Anyone who needs to schedule transportation assistance should call 3-1-1.