PCA is a private, non-profit organization governed by a Board of Directors which directs the development and administration of PCA programs; the Area Plan for Aging Services; and the annual budget.  An Advisory Council provides input to the Board and acts as an advocate for older persons.
President and CEO Holly Lange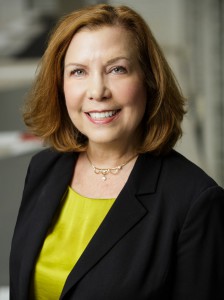 Philadelphia Corporation for Aging President and Chief Executive Officer Holly Lange has been a leader in the field of aging for more than 30 years. She was named president of PCA in 2013, after having served as deputy director and senior vice president since joining the organization in 1988.
Holly Lange Biography
Board of Directors for 2017-2018
Katherine E. Galluzzi, D.O., F.A.C.O.F.P., Chair
Judee M. Bavaria, Vice Chair
Sheri C. Gifford, L.C.S.W., Secretary
Barbara Waynant Murphy, Treasurer
Louis A. Bove
Glenn D. Bryan
Angela Foreshaw-Rouse
Lydia Hernandez-Velez
Frederick Lewis
Fran  Miller
Victor M. Negron, Jr.
Satya B. Verma, O.D., F.A.A.O.
Lenore Wasserman Scola
John Whitman
Eloise N. Young
Emeritus: Arthur E. Helfand, D.P.M.
Advisory Council
Lenore Wasserman Scola, Chair
Veronica Comfort, Co-chair
Purita M. Acosta
Carl W. Bailey
Jennifer Barnhart
Jack Belitsky
Florence Gallagher
Rev. John Jallah
Sandra McNally
Jennifer Russell
Philip Steinberg
Officer Roslyn Talley
Linda Tyler
Margie Weinstein
Heshie Zinman