It can be challenging to get where you need to go if you have limited financial resources or limited mobility. There are programs to help.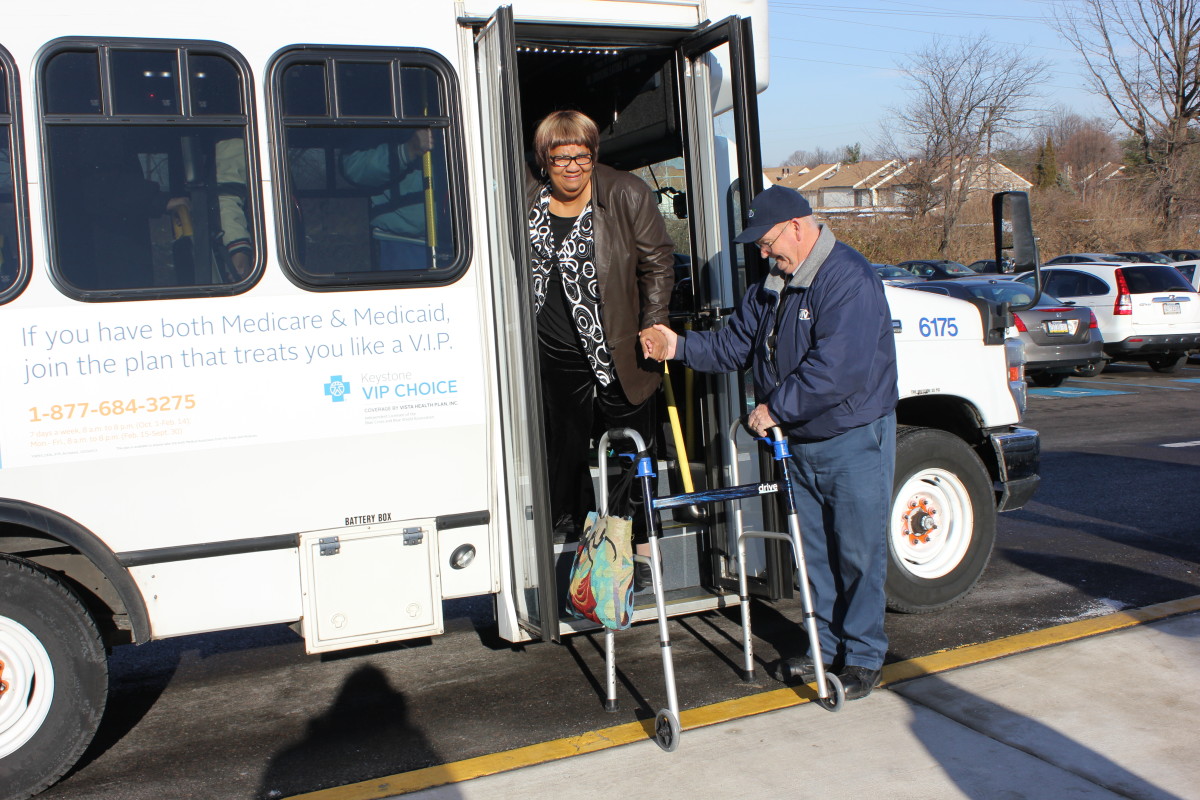 There are discount and benefit programs for senior citizens which include free rides and fare discounts on public transportation; medical transportation; special transportation programs for those unable to use public transportation services; and insurance discounts. (When clicking on some of the links below you will be directed to sites outside of pcaCares.org)
Public Transportation Discount Programs
All SEPTA bus, subway, trolley, regional rail and Norristown High Speed Line rides are free at all times for seniors age 65 or older. With the full transition to the SEPTA Key fare system, PA-issued Senior Citizen Transit ID Cards are no longer valid for travel on SEPTA. For information on where and how to apply for a SEPTA Key Senior Fare Card, click here.
The following are the only valid forms of ID accepted by SEPTA:
SEPTA Key Senior Fare Card (photo ID)
Valid PA Driver's License/Non-Driver ID with magnetic strip on back

NOTE: Licenses/Non-Driver IDs issued after July 2017 cannot be tapped at the Validator or swiped through the Farebox or Turnstile reader and are NOT valid for travel
Regional rail rides outside the state of Pennsylvania, traveling between Center City Philadelphia and New Jersey or Delaware, are 50% of the regular weekday fare for seniors with valid ID.
AMTRAK offers travelers 62 years of age and over a 15% discount on the lowest available rail fare on most Amtrak trains. On cross-border services operated jointly by Amtrak and VIA Rail Canada, a 10% Senior discount is applicable to travelers aged 60 and over.
Delaware River Port Authority (DRPA) of Pennsylvania and New Jersey discounts bridge tolls for passengers and drivers 65 and older crossing all four DRPA bridges who have an active NJ EZ-Pass account.
New Jersey Transit offers passengers age 65 and older and those with disabilities an opportunity to save one-half or more off regular one-way fares at all times. Some discounts are available to those age 62 and older. To be eligible, riders must present a valid New Jersey Transit Fare card or other ID or document printed with your date of birth and issued by a government, social service, or mass transportation agency.
PATCO (Port Authority Transportation Company of PA and NJ) Reduced Fare Program (RFP) allows eligible individuals to travel on PATCO during off-peak hours for $.70 – one half the lowest regular PATCO fare for travel.
Who is Eligible?
To take advantage of the RFP discount, you must apply and qualify for the RFP FREEDOM Smart Card. Who can do this?
Medicare Card Holders
Senior Citizens: All persons 65 years of age or older.
Disabled: Persons with certain physical challenges, including anyone with a Medicare card..
Special Transportation Services
SEPTA's CCT-CONNECT Shared Ride Program offers door-to-door transportation to Philadelphia seniors age 65 and older. Seniors pay 15% of the fare and share the same vehicle with passengers traveling to and from other destinations.
ADA Paratransit Program offers transportation to people with disabilities who cannot use SEPTA's regular, accessible, fixed-route bus service.
Medical Transportation Services
Logisticare provides transportation to and from non-emergency medical appointments to Medicaid clients.
For more information, call 1-877-835-7412
Mature Drivers
Pennsylvania mandates a discount on auto insurance for drivers age 55 and older who complete an approved mature driver improvement course.
Non-Drivers' Identification Cards
Several PennDot Driver's Licensing Centers throughout Philadelphia issue identification cards, similar in appearance to a driver's license, to non-drivers.
Click here for locations.