Free vouchers for fresh produce available to older adults, in-person only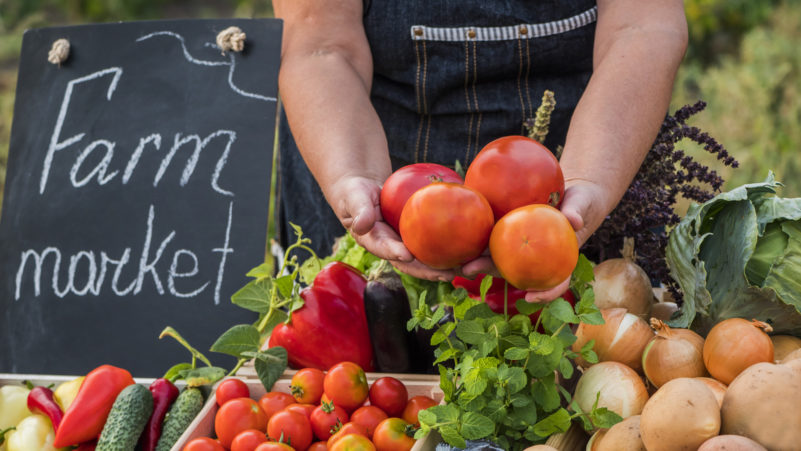 For 2023, SFMNP produce vouchers are only being distributed in-person. Vouchers will not be distributed through the mail. Applications and/or proxy forms can be downloaded below, but must be completed and brought to an in-person distribution site for fulfillment. Applications cannot be submitted online.
In-person distribution of SFMNP produce vouchers will begin on Monday, July 17. Vouchers will be distributed at PCA, 642 N. Broad St. in Conference Room R on the Lobby Level, on weekdays from 9 a.m. to 2 p.m. Senior centers will also be distributing vouchers during designated hours. Click the following link to see the distribution schedule: Where To Go To Pick Up Vouchers. Call your local senior center to confirm voucher availability and dates of distribution. For the latest information about the program and the availability of produce vouchers, call the PCA Helpline at 215-765-9040 or email SFMNP@pcacares.org.
SFMNP Forms:
SFMNP Application Form
Proxy Form
SFMNP Application Form – Chinese
SFMNP Rules – Chinese
SFMNP Application Form – Spanish
SFMNP Rules – Spanish
SFMNP Application Form – Korean
SFMNP Rules – Korean
*Reminder: Application must be printed and brought to a distribution site, we are not doing mail-in this season. If you are not able to attend in-person distribution, please consider using a proxy form.

Distribution will start on July 17 and continue through Sept. 30, 2023, at 2 p.m., or while supplies last.
---
Eating fresh produce has long been recognized as an essential way to promote the health and well-being of older adults, while also supporting local agriculture. The Pennsylvania Senior Farmers Market Nutrition Program (SFMNP) helps older adults purchase fresh, locally grown fruits, vegetables and herbs. Every summer, PCA provides as many as 36,000 older Philadelphians with vouchers that can be redeemed for produce at certified farmers markets and farm stands throughout Pennsylvania.

This year, the SFMNP will provide $50 in vouchers – more than double the amount provided last year – to income-eligible Philadelphia County residents aged 60 or older. The vouchers are redeemable in $10 increments through Nov. 30 for the purchase of produce that is grown in Pennsylvania or purchased directly from a Pennsylvania farmer. Voucher funding is provided by the U.S. Department of Agriculture and the Pennsylvania Department of Agriculture.

The nutritional benefits of this initiative are significant. Older adults are encouraged to consume a well-balanced diet that is rich in fruits and vegetables to support their overall health, reduce the risk of chronic diseases and enhance their immune systems. Through the SFMNP, older adults gain access to a wide variety of seasonal, locally sourced produce, fostering healthier eating habits and contributing to improved well-being.

The program also has a profound positive impact on local agriculture. By incentivizing older adults to purchase from approved farmers markets and roadside stands, the program bolsters the local farming community and contributes to the sustainability of small-scale agricultural operations.

"When older adults redeem their vouchers at these venues, they directly support local farmers and contribute to the growth and prosperity of Pennsylvania's agricultural sector," said Skylar Young, special project coordinator at PCA. "By encouraging the purchase of locally grown produce, the SFMNP helps older adults, and it also promotes environmental sustainability and reduces the carbon footprint associated with long-distance transportation."

The produce voucher program has economic advantages for everyone involved. Older adults receive a tangible benefit in the form of vouchers that can be used to purchase fresh produce, stretching their food budgets and providing cost savings. Additionally, the program helps generate income for local farmers, strengthening the local economy and preserving jobs within the agricultural sector.

"This program has undoubtedly had a positive impact on the health and well-being of older adults while promoting local agriculture," said Bea Winn, PCA's assistant director of health and nutrition. "By empowering older adults to access fresh, nutritious produce and supporting local farmers, the program addresses nutritional needs, strengthens local economies and fosters a sense of community."