2022 Senior Farmer's Market Nutrition Program (SFMNP) Produce Vouchers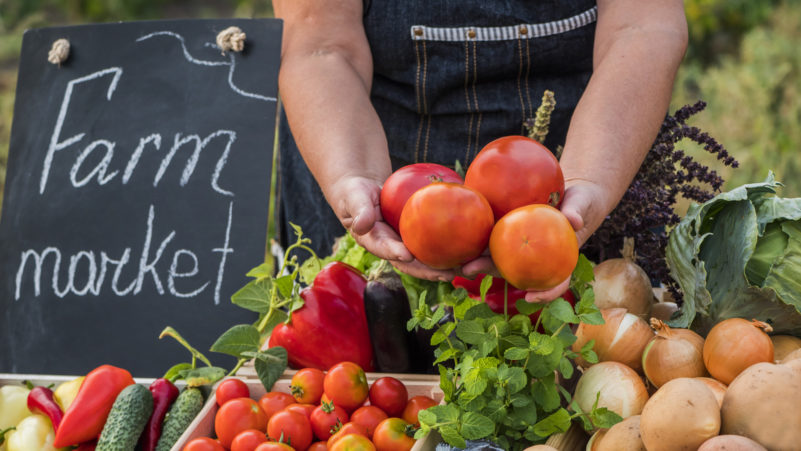 Distributed throughout the summer each year, PCA provides vouchers to 20,000 – 36,000 income-eligible older adults that can be redeemed for local produce from certified farmer's markets throughout Pennsylvania. Qualified participants who live in Philadelphia are eligible to receive four $6 vouchers, for a total of $24. These SFMNP vouchers are made available through funds from the U.S. Department of Agriculture (USDA) and the Pennsylvania Department of Agriculture (PDA).
If you or someone you know live in Philadelphia County and are looking to qualify, there are three ways to submit the application and receive your vouchers:
1. Take the completed application to your local participating senior center after July 5. This is a first come, first serve basis where you can receive your vouchers on the same day. You can find the list of participating senior centers in the SFMNP memo link at the bottom of the page.
2. Mail the completed application to Philadelphia Corporation for Aging (PCA) at 642 N. Broad Street Philadelphia, PA 19130 in the addressed envelope.
3. You can email the completed online fillable application to sfmnp@pcaCares.org. The link to the fillable application can be found at the bottom of the page.
Please note: If mailed or emailed, please allow 30 days to receive your vouchers.
Applications will be processed as they are received and SFMNP vouchers will only be available while supplies last. Please provide all the requested information. For a list of participating markets, voucher holders can visit pafmnp.org or search "FMNP Market Locator" in Apple or Android App Store. Voucher holders can also call the PCA Helpline at 215-765-9040.
SFMNP Rules & Regulations
Download the full SFMNP rules and regulations below:
SFMNP Memo
Download the full SFMNP memo below:
SFMNP Online Fillable Application
Download the online fillable application below: