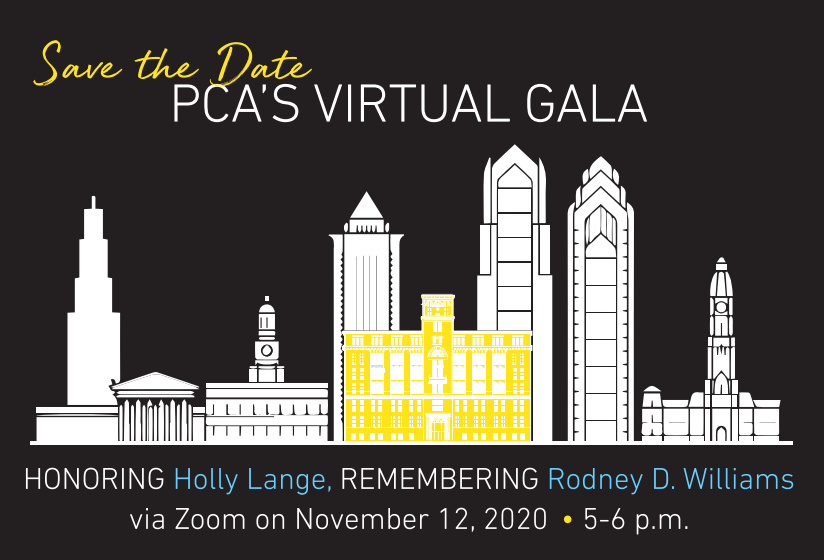 Tickets
Tickets for PCA's virtual gala event are now on sale! Individual tickets cost $50 and can be purchased by clicking here.

Thank You to Our Sponsors
Pavone Marketing Group
BTC Foods, Inc.
Abramson Senior Care
Bayada Home Health
Caregivers America
James Branch Cleaning Services, Inc.
PA Health & Wellness (Allwell)
Schnader Harrison Segal & Lewis LLP
Sponsorship Opportunities
Sponsorship opportunities are available at a variety of price levels, which are listed below. For a full description of each sponsorship level, or to become a sponsor, click here.
Independence Hall Sponsor – $10,000
Liberty Bell Sponsor – $7,500
Art Museum Sponsor – $5,000
City Hall Sponsor – $2,500
Love Park Sponsor – $2,000
Boathouse Row Sponsor – $1,000
Reading Terminal Sponsor – $500
Program Book Listings
Program book listings are available at the following price levels. To request a listing or advertisement in the program book, click here.
Listing only – $200
Quarter-page ad – $350
Half-page ad – $500
Full-page ad – $750
Full-page ad, inside cover – $1,500
Full-page ad, back cover – $1,000
Donations
Our annual gala event is our most important fundraising event of the year. PCA relies on donations from our supporters to carry out our mission to improve the lives of older Philadelphians and those living with disabilities. To make a one-time or recurring donation to the Rodney D. Williams Philadelphia Fund for Seniors, click here.