PCA's letter to the USDA regarding the proposed changes to SNAP's broad-based categorical eligibility rule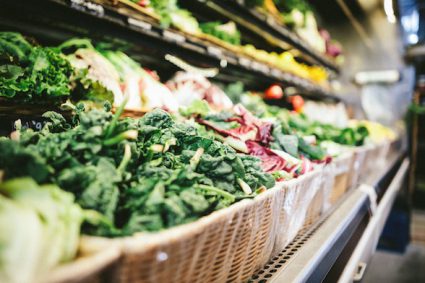 The following is a letter submitted to the USDA by Philadelphia Corporation for Aging President and CEO Holly Lange regarding the proposed changes to SNAP's broad-based categorical eligibility rule on Monday, Sept. 23: 
Dear Secretary Perdue:
On behalf of Philadelphia Corporation for Aging (PCA), I am writing in opposition to the proposed changes to broad-based categorical eligibility under the Supplemental Nutrition Assistance Program (SNAP). As the fourth largest Area Agency on Aging in the nation, PCA is committed to ensuring that older adults are properly nourished, as it is essential for maintaining a healthy and active life. Last year, more than 2.3 million meals were served at our senior centers and through our home-delivery program to older adults. Yet, even though our numbers are significant, we know there is still more work to be done.
SNAP's current broad-based categorical eligibility rule allows the Commonwealth of Pennsylvania to distribute assistance to our most vulnerable populations, including older adults. According to Pennsylvania Department of Human Services, the proposed changes to broad-based categorical eligibility are estimated to impact 120,000 households in Pennsylvania, of which nearly 84,000 homes include seniors or adults with disabilities.
SNAP assistance is specifically important to the older adults living in Philadelphia, which has one of the highest senior-poverty rates of the nation's 10 largest cities. Philadelphia Public Health Management Corporation's 2018 Household Health Survey, shows that close to 38,000 adults over 60 living in Philadelphia reported skipping a meal due to a lack of money.
With such limited resources, our underserved senior population is facing tough choices. These choices may include deciding whether to use their limited funds to purchase food or to purchase life-saving medications. Yet, for those who may not otherwise qualify for SNAP under the asset test or the federal net income limits, broad-based categorical eligibility is a means of alleviating some of the burden of choosing which of life's necessities they allocate their money to each month.
PCA understands how impactful such assistance can be, because we see the struggles of seniors in need play out each day. PCA operates Older Adult Protective Services (OAPS) for Philadelphia, which received approximately 5,600 reports in 2018. As part of emergency relief provisions, OAPS stocks shelf-stable meals for seniors in need. On average, close to 100 meals per month are distributed to seniors by investigators. OAPS investigators see hunger, daily. They often receive reports of home aides purchasing food for seniors who do not have enough food at home. Other cases we have investigated include seniors struggling to buy food and pay rent or, even worse, struggling between paying for medication and food.
PCA also understands that hunger among seniors is not in itself an exclusive problem. Food insecurity is linked to many negative health outcomes for older adults. (Gundersen, C. and Ziliak, J. P., 2015) It is estimated that $51.3 billion is spent nationally on disease-associated malnutrition in adults, each year. (Snider JT, et al., 2014) Furthermore, many chronic conditions, such as diabetes, have very strict dietary parameters. If seniors consume foods outside of those parameters, conditions can be exacerbated or new health complications can emerge. (Berkowitz, S. Gao, X and Tucker, K., 2014) Limiting access to food for some seniors can drive up medical cost, which has the potential to drive up the funds dispersed by Medicare and Medicaid.
In addition to staying nourished and healthy, broad-based categorical eligibility allows seniors to save for future expenses without the threat of losing their benefits. Imposing asset tests on seniors essentially penalizes them for saving for the future. For many seniors, saving is important as they do not want to be a financial burden to their loved ones. Incredibly low asset limits for seniors mean they will not even be able to save for their own funeral expenses, a security deposit if they need to relocate or any unexpected medical expenses that may incur.
SNAP helps to alleviate hunger and financial strain, which is a prevailing problem in the senior population. Instead of placing more limitations on resources, PCA encourages the USDA to explore opportunities to expand food and nutrition programs that have the potential to positively impact seniors. Malnutrition in seniors is often an under-recognized problem, as many nutrition programs are focused on other ages. Seniors typically fall through the cracks and, as illustrated above, the consequences of which can be dire.
We thank you for considering our input on this subject.
Sincerely,
Holly Lange
President and CEO of Philadelphia Corporation for Aging