PCA leadership, staff and volunteers assist with home-delivered meals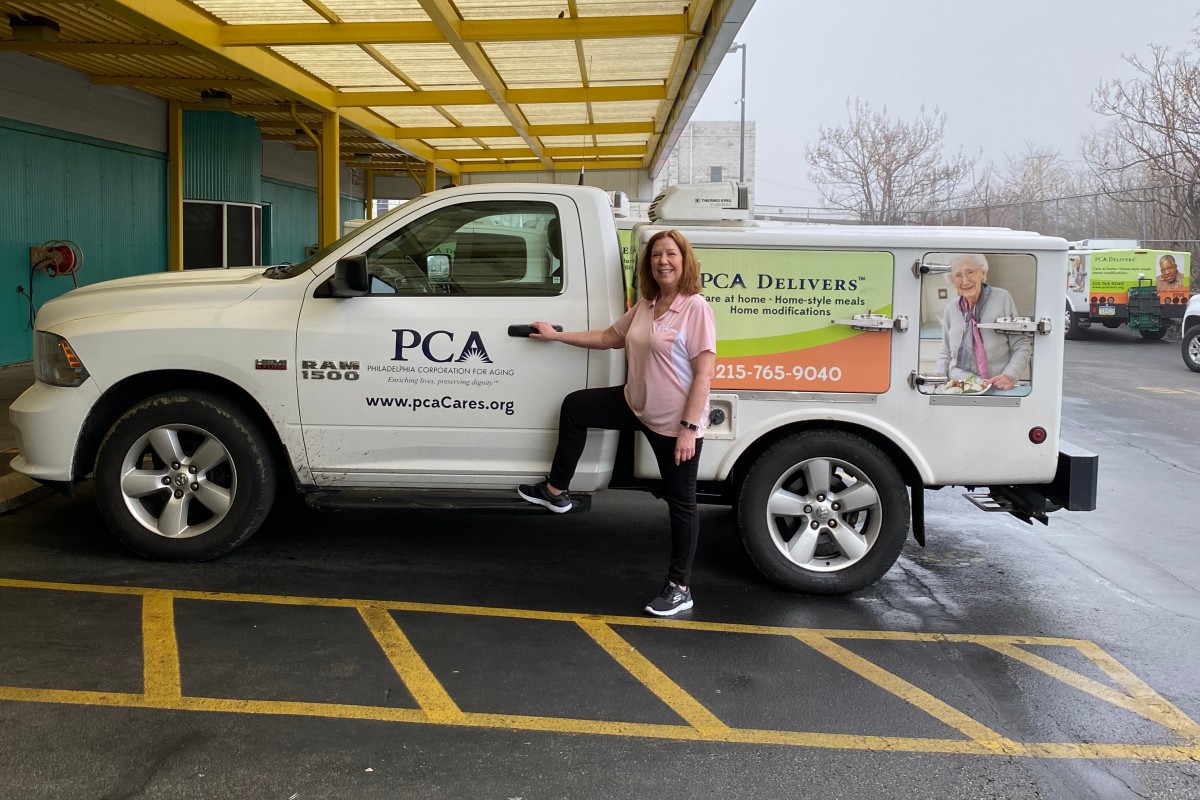 Philadelphia Corporation for Aging is committed to our continuity of services during the COVID-19 pandemic. In the face of adversity, we are working hard to meet the needs of Philadelphia's most vulnerable citizens, like the thousands of people who benefit from our home-delivered meals program. That's something that PCA President & CEO Holly Lange takes pride in.
PCA's Meal Distribution Center (MDC) is currently operating under emergency management procedures, with limited staff, volunteers and collaborative partners pitching in to keep Philadelphia's older adults nourished during this difficult​ time. We want to thank all of the MDC staff and volunteers for their hard work this past week and we look forward to delivering on PCA's mission throughout the duration of this pandemic.
—
Photo Caption: PCA President & CEO Holly Lange at the Meal Distribution Center