Need help with heating bills? Assistance is available.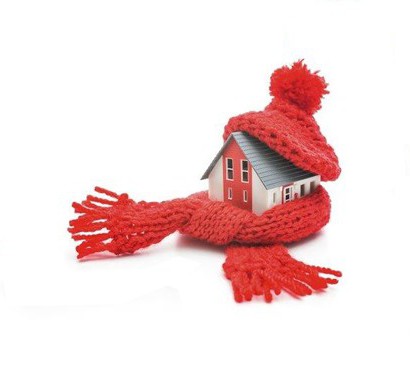 There are a variety of programs to help eligible Pennsylvanians who need as­sistance paying their home heating bills. The first step is to make sure you're tak­ing advantage of any special rates or pro­grams that are available to you through your utility companies. Almost all offer special payment arrangements and dis­count programs for people who are older, low-income, and/or disabled. Here is just a sampling of programs that may be avail­able to low-income utility customers:
•  PECO – Customer Assistance Pro­gram (CAP) offers four discounted residential electricity rates. Matching Energy Assistance Fund (MEAF) pro­vides assistance with bill payment. For information, call 800-774-7040 or go to PECO.com.
•  Philadelphia Gas Works (PGW) – Conservation Works Program (CWP) reduces energy usage and costs. Cus­tomer Responsibility Program (CRP) helps make gas bills affordable by offering discounts or a monthly bud­geted amount based on household income. For information, call 215- 235-1000 or go to PGWorks.com.
•  Water Revenue Bureau – Water Rev­enue Assistance Program (WRAP) provides a credit up to $200 to be used to enter into a payment agree­ment or combined with other energy grants to pay an outstanding bill in full. For information, call 215-686- 6880 or go to phila.gov/WaterRev.

LIHEAP
The Low-Income Home Energy Assis­tance Program (LIHEAP) provides cash grants to help low-income homeowners and renters pay their heating bills. House­holds in immediate danger of being without heat can also qualify for LIHEAP Crisis grants. The cash grant is a one-time payment sent directly to the utility com­pany or fuel provider to be credited on your bill. The amount ranges from $200 to $1,000 based on household size, in­come and fuel type. The LIHEAP applica­tion period for winter 2019-20 will open in November. For more information or to apply, call 215-560-1583; go to the Philadelphia LIHEAP office, 1348 W. Sedgley Ave., from 8 a.m. to 5 p.m.; or go to DHS.pa.gov.

Utility Emergency Services Fund
After applying for LIHEAP, additional assistance may be available through the Utility Emergency Services Fund (UESF). UESF's Utility Grant Program provides financial assistance to low-income Philadelphia residents who are facing utility terminations or who have had their
utilities shut off. PECO, PGW and the Philadelphia Water Department match each dollar UESF provides. Families and individuals are eligible to apply for assis­tance every two years.
UESF's network of neighborhood in­take sites provide assistance with ap­plying for LIHEAP and Utility Grant Program assistance. Some locations also provide additional services, such as con­servation and weatherization education and applications for other benefits.
•  ACHIEVability | 215-748-8838; 59 N. 60th St.; Weekdays.
•  Action Wellness | 215-981-0088; 1216 Arch St.; Weekdays, 9 a.m. to noon, 1-4:30 p.m.
•  Center In The Park | 215-848-7722; 5818 Germantown Ave.; Weekdays, 8:30 a.m. to 4:30 p.m.
•  Concilio | 215-627-3100; 141 E. Hunting Park Ave.; Weekdays, 8:30 a.m. to 5 p.m.
•  Congreso | 215-763-8870; 216 W. Somerset St.; Mon.-Thurs., 8:30 a.m. to 4:30 p.m.
•  Dixon House | 215-336-3511; 1920 S. 20th St.; Weekdays, 9 a.m. to 6 p.m.
•  Germantown Ave. Crisis Ministry | 215-843-2340; 35 W. Chelten Ave.; Mon.-Wed, 9 a.m. to 2 p.m.
•  Greater Philadelphia Asian Service Center | 215-456-0308; 4943 N. 5th St.; Mon.-Thurs., 9 a.m. to 2 p.m.; Fri., 9 a.m. to 1 p.m.
•  HACE CDC | 215-437-7867; 4907 Frankford Ave.; Weekdays, 8:30 a.m. to 5 p.m.
•  HACE Frankford | 215.426.1405; 167 W. Allegheny Ave.; Weekdays, 8:30 a.m. to 5 p.m.
•  Hunting Park Neighborhood Ad­visory Committee | 215-225-5560; 3760 N. Delhi St.; Mon.-Wed., 9:30- 11:30 a.m.
•  Nicetown CDC | 215-329-1825; 4300 Germantown Ave.; Weekdays, 9 a.m. to 5:30 p.m.
•  People's Emergency Center | 267-777-5854; 325 N. 39th St; Weekdays, 9 a.m. to 6 p.m.
•  Southwest CDC | 215-729-0800; 6328 Paschell Ave.; Weekdays, 9 a.m. to 4:30 p.m.
•  Strawberry Mansion CDC | 215- 235-7505; 2829 W. Diamond St.; Weekdays, 9 a.m. to 5:30 p.m.
•  United Communities | 215-468-1645; 2029 S. 8th St.; Weekdays, 9 a.m. to 5 p.m.
•  Urban League Of Philadelphia | 215-985-3220; 121 S. Broad St.; Weekdays, 9 a.m. to 5 p.m.
•  We Never Say Never | 215-452-0440; 4427 Lancaster Ave.; Weekdays, 9 a.m. to 5 p.m.
Direct oil assistance is available for low-income Philadelphia residents who are unable to afford the cost of an oil deliv­ery. The maximum assistance available for this program is 200 gallons of oil.
Households are eligible for assistance once every 12 months. For information about oil assistance, contact Monique Alexander at 215-814-6832 or email at MoniqueAlexander@uesfacts.org.
Water Conservation Housing Sta­bilization Program helps low-income people with high water usage and high arrearages reduce their bills and avoid a water shutoff through conservation methods. The program provides finan­cial assistance to pay off past due bills; plumbing repairs and modifications to help decrease water usage; and in-home water conservation education.
For more information about UESF programs, call 215-972-5170 or go to UESFacts.org.