Milestones Newspaper Receives 2016 Mature Media Awards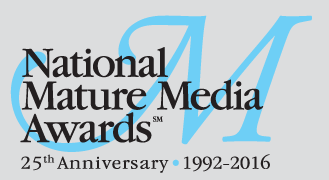 Milestones writers swept the field in the National Mature Media Awards, taking the gold, silver and bronze prizes for articles published in 2015 by community organizations.
The prize-winning pieces and their authors were:
GOLD – Teaching and learning at Graterford Prison by Marcia Z. Siegal
SILVER – "Is This Thing On?" book helps "digital immigrants" bridge technology divide by Alicia M. Colombo
BRONZE – Crusading librarian helped found nation's only library dedicated to HIV/AIDS by Linda L. Riley (bronze).
For the past 15 years, Milestones Newpsaper has been published monthly as a public service by Philadelphia Corporation for Aging (PCA). It is distributed, free, at more than 850 locations throughout Philadelphia, including senior centers, pharmacies, libraries and in honor boxes; and is read by more than 163,000 people each month.
The National Mature Media Awards is the nation's largest awards program that annually recognizes the best marketing, communications, educational materials and programs for adults age 50 and older. PCA was among only two Area Agencies on Aging to receive Mature Media Awards this year. AAA, Region One in Phoenix also received a Silver Award for its Sensitivity with all Generation (SWAG) publication.
To subscribe to Milestones e-news, the newspaper's free weekly online companion publication, Click Here>> To read Milestones stories online, Click Here>>