Medicare upgrades online resources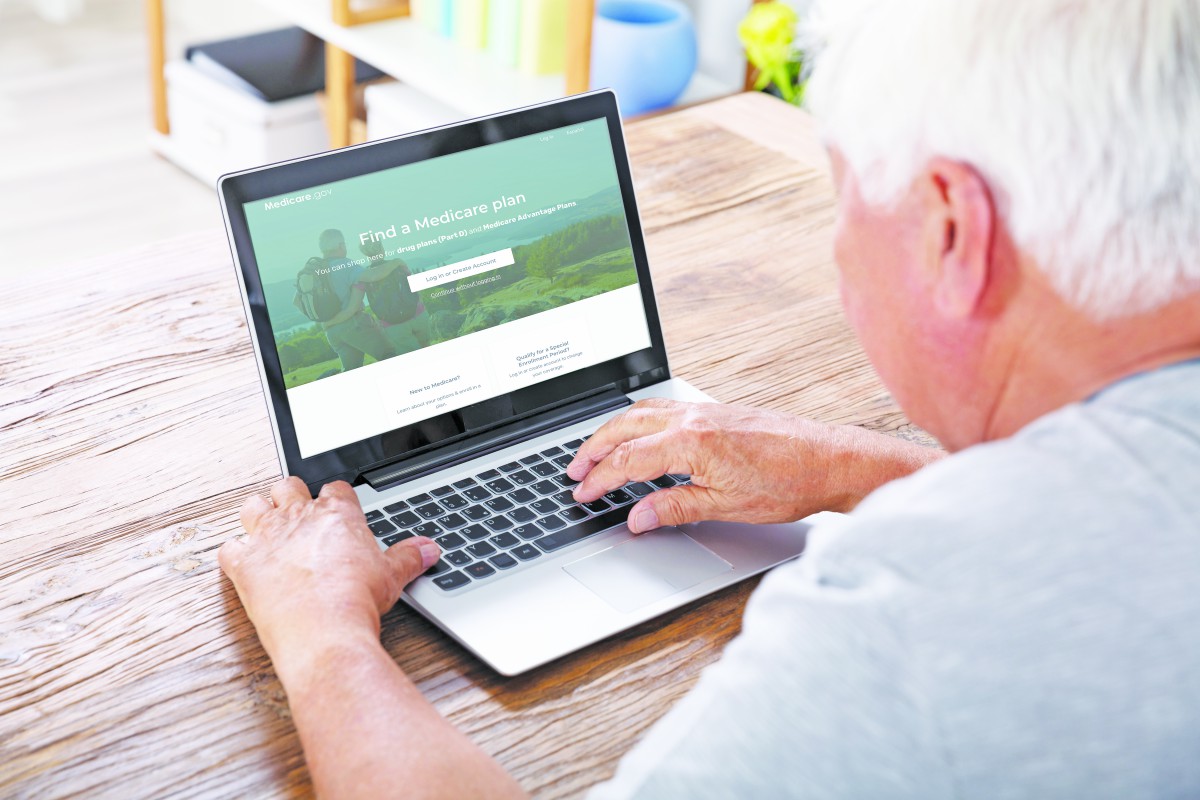 Medicare open enrollment begins Oct. 15 and ends Dec. 7. This is the time for people with Medicare to review their health coverage, as health and drug plan costs and covered benefits can change from year to year. Existing Medicare beneficiaries who do not wish to change their current coverage do not need to re-enroll in order to keep their current coverage.
Navigating the Medicare maze can be challenging with the dizzying array of options available – nearly 600 Medicare Advantage plans were added in 2019. Resources are available to help beneficiaries sort through all the choices. Among them are improved online Medicare tools to meet the needs of a growing number of tech-savvy beneficiaries.
New Plan Finder
For the first time in a decade, the Centers for Medicare & Medicaid Services (CMS) launched a modernized and redesigned Medicare Plan Finder at medicare.gov/plan-compare. The tool allows Medicare beneficiaries to compare Medicare Advantage and Part D plans online, providing a personalized experience through a mobile-friendly and easy-to-read design that helps users learn about different options and select coverage that best meets their health needs.
"The redesigned Medicare Plan Finder is another example of how CMS is empowering beneficiaries with price and quality information to take advantage of lower rates and new benefits in Medicare Advantage and Part D," said CMS Administrator Seema Verma. "We want consumers to have the best tools possible when open enrollment begins on Oct. 15."
The redesigned Medicare Plan Finder allows beneficiaries to:
Compare pricing between Original Medicare, Medicare prescription drug plans, Medicare Advantage plans and Medicare supplement insurance (Medigap) policies.
Compare coverage options on smartphones and tablets.
Compare up to three drug plans or three Medicare Advantage plans side by side.
Get plan costs and benefits, including which Medicare Advantage plans offer extra benefits.
Build a personal drug list and find Medicare Part D prescription drug coverage that best meets their needs.
Other online tools
In addition to upgrading its Medicare Plan Finder, CMS has redesigned the Medicare.gov homepage and refreshed the personalized MyMedicare.gov portal to create a more seamless, easy to navigate, personalized online experience for people with Medicare. Other new tools launched under the improved Medicare initiative include:
The "What's Covered" app that tells people what's covered and what's not in Original Medicare.
A price transparency tool that lets consumers compare Medicare payments and copayments of certain procedures performed in both hospital outpatient departments and ambulatory surgical centers.
Interactive online decision support to help people better understand and evaluate their Medicare coverage options and costs between Original Medicare and Medicare Advantage.
An online service that lets people quickly see how different coverage choices will affect their estimated out-of-pocket costs.
Webchat option in Medicare Plan Finder helps.
How to contact Medicare
These online tools do not replace Medicare's traditional customer service options. People with Medicare will continue to have access to paper copies of the Medicare & You handbook, phone support using 1-800-MEDICARE and free APPRISE health insurance counseling services.
Source: Centers for Medicare & Medicaid Services (CMS)