Help available to couples with reverse mortgages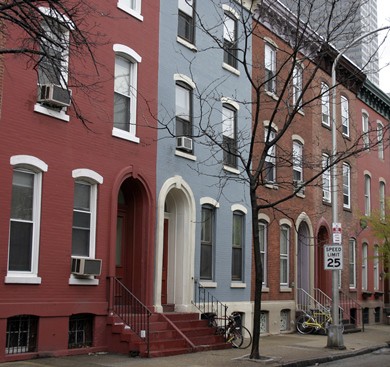 By Elizabeth P. Shay, Esq., director of homeownership rights, SeniorLAW Center
Reverse mortgages have become popular as the result of marketing and television commercials that claim this is a simple way for seniors to get cash from their home with no repayment until after they die. While this type of loan is not suitable for many borrowers, it may be useful for a senior living on a fixed income who is facing foreclosure of their conventional mortgage.  But for most seniors, a reverse mortgage is expensive and may pose big risks to borrowers. If you already have a reverse mortgage, take a moment and look over the deed to your home.
It is important to check to see who is listed as the owner of the property and who is named as the borrower on the reverse mortgage. Many lenders before August 2014 removed the younger spouse from the deed to the house and included only the older spouse as borrower on the reverse mortgage.  Why?  Because the age of the borrower is an important factor in determining how much can be borrowed.
The older the borrower, the greater the amount that can be borrowed.  The larger the loan, the more interest and fees that are paid to the mortgage company. While getting more money may look good to the borrower up front, the "non borrower" spouse who is removed from the deed faces major legal problems and the possible loss of the home if the borrower spouse dies first.
While lawsuits have been filed seeking to protect "non borrowing" spouses from losing their home when the borrower dies, the problem has not been fixed. SeniorLAW Center hopes to find couples with reverse mortgages who may face the "non borrower" spouse problem and help them before the death of the borrower spouse.  One fix is easy; we can add the "non borrowing" spouse back onto the deed to the property.
SeniorLAW Center encourages all seniors with reverse mortgages to call our SeniorLAW HelpLine at 215-988-1242 and let us confirm that both spouses are on the deed to the property.
SeniorLAW Center is a nonprofit public interest law organization providing free legal services to older Pennsylvanians.  Housing is one of our primary areas of service. Through SeniorLAW Center's Homeowners Assistance Program, we provide services to vulnerable older homeowners with diverse legal problems to help them remain independent in safe, habitable homes.
CAPTION: Reverse mortgages can pose risks to borrowers. (iStock)