Free and fun in Philly this summer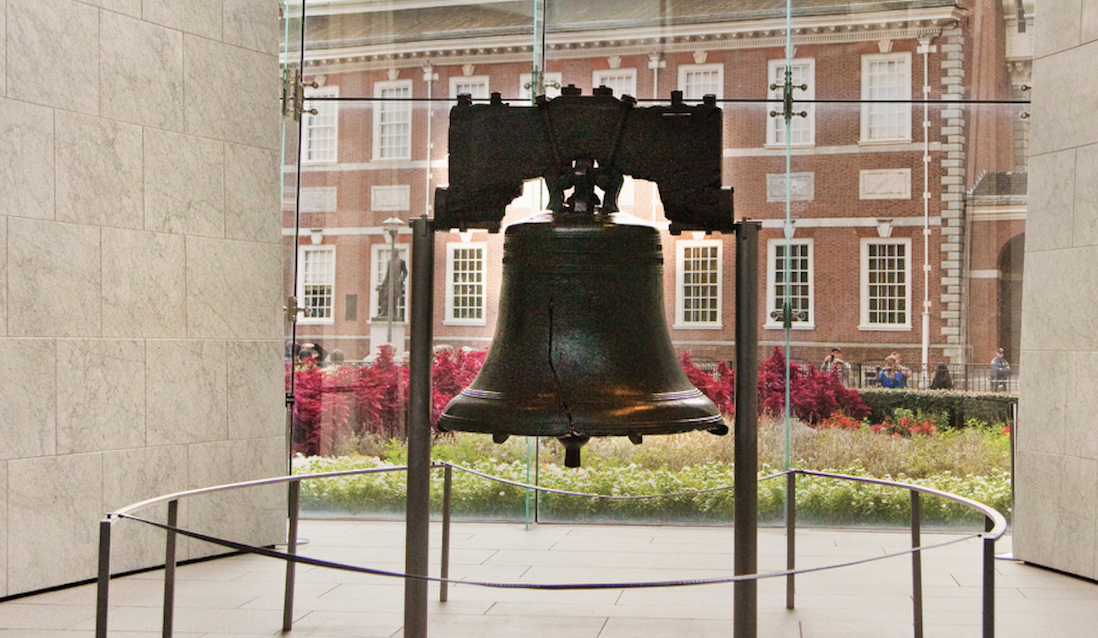 By Barbara Sherf
The City of Brotherly Love comes alive with an exciting energy this time of year. With longer days and warmer weather come free lively outdoor events, as well as a host of indoor attractions. Donna Schorr, director of communications for visitphilly.com (and also a senior), notes that a myriad of options give those on a fixed income choices like a visit to the Liberty Bell, live concerts including student recitals at The Curtis Institute of Music and a handful of pay-what-you-wish opportunities at some of Philadelphia's top museums.
"Philadelphia is particularly good for seniors in the 25 blocks from river to river, where many venues cater to people with disabilities or mobility issues," said Schorr. "We are finding multigenerational families looking to see our city but who need to factor in cost and in some cases the ease in getting into an event."
For those looking for free activities to keep the grandkids from being bored during their summer break, Schorr said the options and activities are just about limitless.
"Grandparents are generally in better health these days and are often sharing their favorite finds with their grandchildren, and we encourage that family time and memory-making together," said Schorr.
One little gem of a science museum tucked in the midst of the historic district is the Science History Institute (SHI) (www.sciencehistory.org) at 315 Chestnut Street. Jacob Downs, a SHI docent, said visitors are delighted when they come to the counter and learn there is no fee.
"We've been here since 2008, and it is a hidden treasure. We rely on donors and rentals to keep this going," he said. Linda Lachapelle of Rosemont was at SHI recently with her son, daughter-in-law and three active grandsons. "You often think of the Franklin Institute when thinking of a science museum, but this place is great. It's a good size, there are some hands-on exhibits, and the best part is that it's free," said Lachapelle.
A wheelchair-accessible pedestrian gate is available at the parking-lot entrance on Third Street, between Chestnut and Market streets. Those who don't want to pay for parking can use a free SEPTA senior pass and hop on the handicapped accessible Philly PHLASH purple buses, which are free for seniors.
"PHLASH allows sight – seers to get off at 20 stops," Schorr added. If you're near Eighth and Spruce, you might want to take a detour into Pennsylvania Hospital, the first hospital chartered in the country. "It has an historic wing with a lot of things people don't realize are there," Schorr said. "It's a fascinating place for anyone into both history and medicine."
Jim Cheney, founder and blogger at UncoveringPA.com, has put together "The Ultimate List of Completely Free Things to Do in Philadelphia," which includes more than 70 free activities. While we celebrate Independence Day this month, Cheney suggests considering a free visit to what is top on his list—a tour of Independence Hall. Himself a senior with grandkids in tow, Cheney notes that even if you need assistance walking, there are plenty of options for activities in and around Philadelphia.
"There are plenty of free things to do in the city that are accessible for those with mobility issues," Cheney said, "such as the viewing area at Cira Green South, a residential, retail, and office complex with green roofs near 30th Street Station, the daily free concerts at the Macy's Organ, and the glass mosaic Dream Garden in the Curtis Center."
Cheney adds that seniors should consider cool or air-conditioned places to wander in over the summer. "Some great indoor options for seniors include the U.S. Mint, the Ryerss Museum and the Thaddeus Kosciuszko National Memorial, one of the least visited National Park Service sites in the entire country," Cheney said.
"If the grandkids are coming to visit, the entire family can have fun at Smith Memorial Play – ground and Philly's free public pools."
***
For more information, go to www.Phlash.com, VisitPhilly.com and UncoveringPA.com.
Photo courtesy Visit Philly