Five real health resolutions for 2020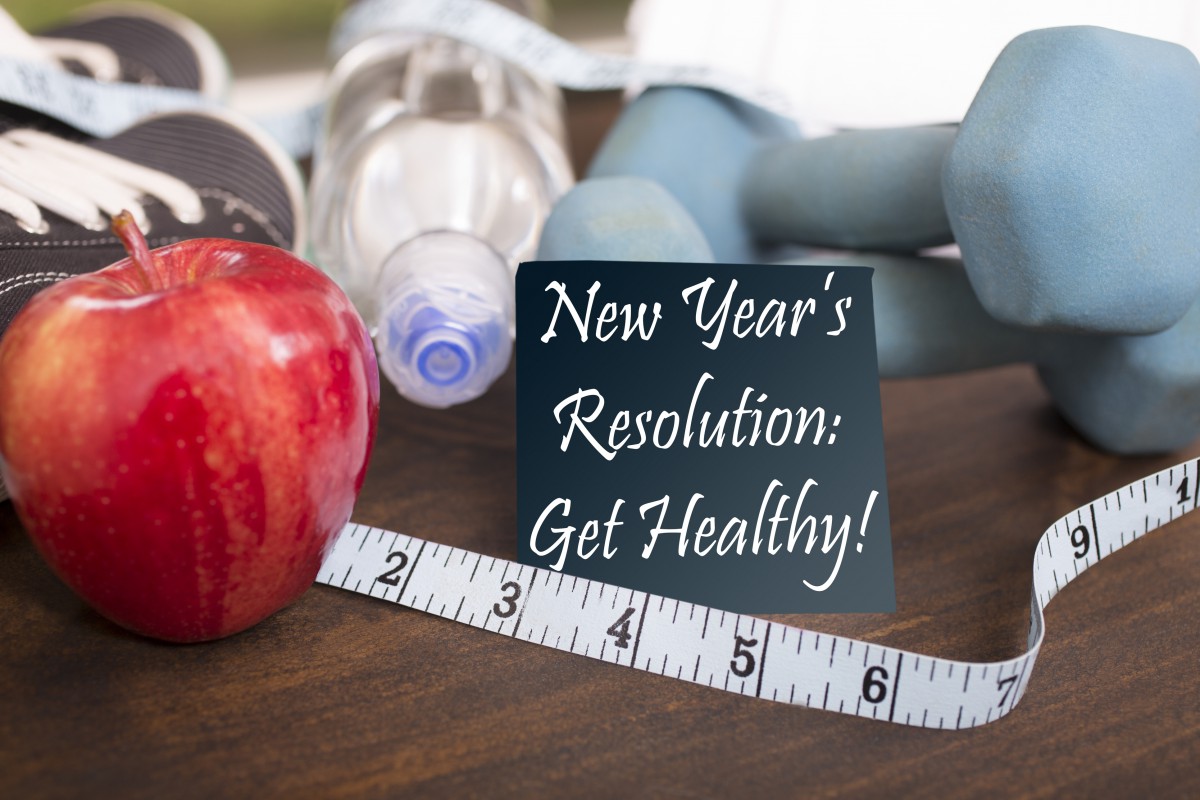 You've heard all the slogans and catchphrases.
Clean slate. New Year, new you. Blah, blah, blah.
Sounds great, but we all know that New Year's resolutions are made in December, launch in January, creep a bit into February and are forgotten by March. Instead, make a promise to yourself to have a healthier you. Do little things and plan for events that force your body to feel better, have more energy and de-stress. Instead of the resolutions that are hard to keep, consider these five things you can do in 2020 to truly be a better you.
Book all medical appointments for the year
All of them. The regular checkups, the specialists you know that people of a certain age should go see and all of your dental appointments. The feeling of having all of that planned out in one shot not only will make sure you're on a path to healthy living but it'll instantaneously serve as one heck of a de-stressor at the same time.
Citrus is your friend
Love oranges, tangerines, grapefruits? Good! Eat more of them. According to the American Journal of Clinical Nutrition, vitamin C aids in collagen production which helps with eliminating (or at least staving off) wrinkles. So even if you can squeeze some lemon or lime in your water for taste, you're also helping your skin look radiant at the same time.
Buy a plant, or several
There is proven research out there that suggests the mere presence of indoor plants lowers stress levels. Taking care of your plants regularly can actually activate endorphins in the brain, calm your autonomic nervous system and lower blood pressure. So wherever you pick one up, do it. Your mental health is counting on you.
Clean your cell phone weekly
According to a microbiologist at the University of Arizona, our cell phones carry 10 times as much bacteria as most toilet seats! As we get older, our immune systems aren't packing the muscle they used to. Any little steps we can take to give them a break is helpful. A simple wipe with a disinfectant wipe, alcohol prep, or even a warm cloth with soap and water should do the trick.
Avoid fake news
Older adults are perhaps the biggest victims of being subjected to scams and other things that can be perceived as fake news. However, staying informed is vital, so what do you do? Well, you may not know it, but there are a ton of great apps out there that source only bona fide local, regional and national news organizations. One good example is the Flipboard app, which allows you to pick your interests and will source outlets that fit your parameters and looks great on any digital device.
Source: Good Housekeeping