Help preventing foreclosure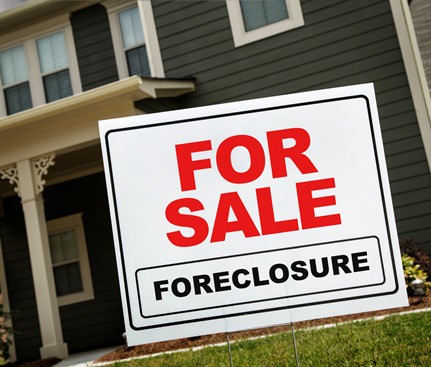 By Marcia Z. Siegal
Nothing can rip away your sense of peace and security more than the prospect of losing your home to foreclosure because you are behind on city property taxes or mortgage payments. And this growing problem is hitting close to home in Philadelphia. According to Philadelphia City Council, foreclosure petitions filed for unpaid property taxes have risen 1,200 percent in the past eight years. Philadelphia mortgage foreclosures also are on the rise from 4,000 per year. But help is available for those who need it.
The Save Your Home Philly Hotline is a free city service that serves as a central point of contact for city homeowners at risk of foreclosure for any reason. Homeowners at any stage of the foreclosure process may call the hotline – 215-334-HOME (4663) – for help with saving their homes. You must live in your home in order to qualify for this assistance.
The hotline is a project of Philadelphia Legal Assistance (PLA), which partners with the city-funded housing counseling network, Community Legal Services of philadelphia (CLS) and SeniorLaw Center (SLC) to provide legal assistance to homeowners.
Hotline staff will collect basic information about your situation during the intake call and can schedule an appointment for you to meet with a city-funded housing counselor. The counselor will help you to evaluate the reasons the foreclosure is occurring and to develop solutions. Counseling services are free. Eligible low-income homeowners also may be able to access free legal services. Philadelphia Legal Assistance supervises the hotline.
Housing counseling
"I encourage homeowners who are having trouble to get counseling as soon as payment problems surface – the earlier the better," said Rian Frank, a housing counselor at the Unemployment Information Center, 112 N. Broad St., #11, one of many housing counseling sites throughout the city.
Many homeowners in danger of foreclosure feel desperate about losing their home and can be susceptible to scammers, Frank said, which makes a foreclosure prevention program like the Save Your Home Philly Hotline so vital.  "One client who came to me had responded to a TV ad and showed me a [financial] power of attorney document the advertiser wanted him to sign," Frank said. "The homeowner could have signed away the house he lived in, plus other financial assets, if he had pursued that offer."
The counselor said the most satisfying part of her job is "when the clients make the decision about what they want to do, based on options available in their individual situation, and we are able to resolve the problem. In some cases, clients decide to let the house go, and that's their choice," she said.
Housing counselors can also help by assisting homeowners in analyzing their household budget to determine whether better financial management could improve your situation.
Preventing property tax foreclosure
As a result of the city's reassessment of property values in 2013, many seniors and others find that the property taxes on their homes have risen far beyond what they can afford, a key reason for tax property foreclosures.
The foreclosure process can be confusing, and the potential loss of one's home overwhelming, especially for older adults. "No one wants to see people lose their homes," said Montgomery Wilson, an attorney with Community Legal Services' (CLS') Homeownership and Consumer Rights Unit. Wilson focuses on preventing property tax foreclosures on behalf of low-income clients, which is a major issue people bring to CLS' office in North Philadelphia.
"Many of our clients are elderly or have a mental or physical disability," he said. "They may have some level of cognitive impairment and are not sure what to do when they see tax bills piling up or a foreclosure notice. They may be physically unable to address the problem or confused about going to court."
If you face a property tax foreclosure or are struggling with delinquent property taxes on your home, you can work proactively to solve the problem and likely avoid a court hearing by calling the Save Your Home Philly Hotline and consulting with a housing counselor and/or attorney who can help you enroll in appropriate tax assistance programs.
SeniorLaw Center (SLC) attorneys, for instance, can conduct a property tax checkup for any senior homeowner who calls the SLC helpline, which provides legal assistance and referral. Elizabeth Shay, SLC director of homeownership rights, advises calling Save your Home Philly Hotline first, then calling the SLC helpline if more legal assistance is needed. "We will enroll seniors in the available tax assistance programs, and if they have been sued for property tax foreclosure, we will negotiate with the city and stop the tax foreclosure usually before the first court date," Shay said.
CLS attorneys may also be able to help you address the issue before the foreclosure process progresses to a court hearing. "If the matter is simple, we may just refer the homeowner to a housing counselor for help enrolling in the various programs and payment plans," Wilson said. "But if a sale is pending or the matter is complex, we may represent and assist the client."
Going to court
If you end up at a court hearing, you will be able to connect to Philadelphia's new Property Tax Foreclosure Prevention Program. Housing counselors and lawyers are available on-site to schedule appointments and offer help or advice. The hearing will often be postponed to a later date or may be averted entirely if your home is approved for the Owner-Occupied Payment Agreement (OOPA) – through which homeowners can make affordable monthly payments on pastdue property taxes – or another payment agreement with the Department of Revenue. A second tax delinquency hearing may be scheduled to resolve matters if needed.
There are additional options that may help to relieve your property tax burden. These include tax discounts, like the Long Time Owner Occupants Program; tax credits, like the Pennsylvania Property Tax Rebate; and programs exclusively for older adults, such as the low-income Senior Citizen Real Estate Tax Freeze.
Preventing mortgage foreclosure
Philadelphia's Residential Mortgage Foreclosure Diversion Program began in 2008 at the time of the national financial and housing foreclosure crisis. Since then, the program has saved more than 10,000 homes, become a national model and inspired the creation of Philadelphia's Residential Property Tax Foreclosure Prevention Program.
Missing two mortgage payments usually triggers a pre-foreclosure notice. Making a call to the Save Your Home Philly Hotline before reaching this point and arranging to meet with a housing counselor and, as needed, an attorney through its legal services partners can help you avoid the foreclosure process by making payment plan arrangements.
If you do not have a plan in place, the Philadelphia Court of Common Pleas schedules a conference that both you and the lender are required to attend. The court will require you to call the Save Your Home Philly Hotline to make an appointment with a housing counselor to work on a payment plan in advance of the conference. At the conference, you, the counselor and the mortgage company representative evaluate the repayment options, as well as refinancing, loan modifications or other alternatives to stop the mortgage foreclosure. The court may schedule another conference, if needed, to resolve the delinquency. Through the SLC Triage Program, attorneys attend the Residential Mortgage Foreclosure Diversion Court every Thursday and can assist any senior with a foreclosure lawsuit.
Everybody wins
Through these programs, everybody benefits, CLS' Wilson said: Seniors get to stay in their homes, if that is their choice, and connect to programs and budgeting assistance that can help. Lenders and city revenue officials resolve payment issues and collect revenue needed to fund city services and schools and, along with the courts, avoid the burden and expense of ongoing litigation.
###
Get help with housing issues, foreclosure prevention
The following three agencies can provide help with foreclosure prevention and other housing issues.
Community Legal Services of Philadelphia(CLS): CLS provides free civil legal assistance to low-income Philadelphians. Its Homeownership and Consumer Rights Unit represents homeowners in residential mortgage foreclosures and real estate tax foreclosures. For information: Center City Office: 1424 Chestnut St.; 215-981-3700; North Philadelphia Law Center: 1410 W. Erie Ave.; 215-227-2400; clsphila.org.
Philadelphia Legal Assistance (PLA): PLA's Consumer Housing Unit provides free civil legal assistance to low-income individuals and families in Philadelphia. It advises homeowners about what they need to do to avoid losing their homes to mortgage foreclosure or real estate tax foreclosure. In a limited number of cases, PLA defends mortgage foreclosure cases in court or represents clients who are in Chapter 13 bankruptcy cases. The Save Your Home Philly Hotline is a project of PLA. For information: The Cast Iron Building, 718 Arch Street, Suite 300N; 215-981- 3800; philalegal.org. Information about PLA's Save Your Home Philly Hotline is available by calling the hotline at 215- 334-HOME (4663) and at saveyourhomephilly.org
SeniorLaw Center (SLC): SLC's Homeowners Assistance Program (HAP), supported largely by The Pew Charitable Trusts, the Philadelphia Division of Housing and Community Development and PA IOLTA, provides legal assistance with a wide range of housing issues, including mortgage foreclosure and tax problems. For information: Two Penn Center, 1500 JFK Blvd., Suite 1501; SeniorLaw HelpLine: 1-877-PA-SR-LAW (1-877-727-7529) or 215-988-1242 (Monday through Thursday, 10 a.m. to noon); seniorlawcenter.org.  SLC also offers educational presentations on legal issues related to homeownership and is particularly targeting the following ZIP codes for presentations, as these areas are hard-hit by foreclosure: 19120, 19124, 19131, 19138, 19140, 19143 and 19152. To schedule a presentation, call SLC at 215-988-1244 or email Elizabeth Shay, director of homeowner rights, at bshay@seniorlawcenter.org.