Call for Artists: PCA's Celebrate Arts & Aging festival rescheduled for September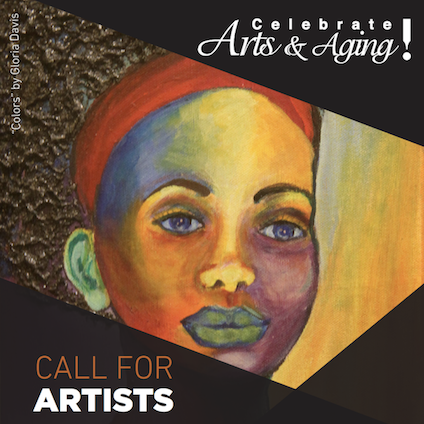 For the past 17 years, PCA has hosted its month-long Celebrate Arts & Aging festival to coincide with Older Americans Month in May. In light of the COVID-19 pandemic, PCA has postponed the 2020 Celebrate Arts & Aging festival until September. Due to the postponement of the festival, the deadline for senior artists, 55 or older, to submit an original artwork for inclusion in the show has been extended.
Here is some information about the event that you should be aware of:
The new deadline for art submissions is August 5, 2020
All submissions that have already been received have been entered into the show
Acceptance letters will be sent out August 12, 2020
Our premier sponsor PECO is looking into a new date for the Artist Recognition Luncheon. Artists will receive that information in their acceptance letter.
How to Submit Artwork
To submit your entry for review, please print and fill out a submission form by clicking here. Please make sure to:
Review the art submission criteria

Complete the art submission form

Sign the waiver and release form

Enclose a photo to the address or email a digital image of your work to the email provided
All entries (form, photo or digital image of artwork) need to be sent to PCA by Wednesday, August 5, 2020.
PCA's selection committee will review all submissions. It is essential that we have a photo or digital image of your work! Only ONE piece of artwork will be accepted per artist. If your work is chosen for the exhibition, we will send you an acceptance letter with additional information about the exhibitions and delivery of your work. You should receive this information back from PCA by August 5.
If you know of other artists, please share this information with your friends.
—
PCA's 2020 Celebrate Arts & Aging festival is sponsored by JEVS at Home, PA Health & Wellness and PECO.