Booming in the saddle: Riding horses for activity, bonding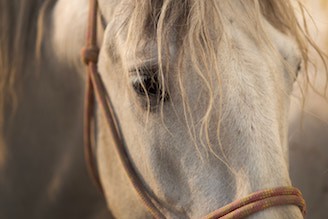 By Barbara Sherf
What do you get when you corral 16 women with six horses and place a 95-year-old (but young at heart) man at the helm of the group? "Exercise and a really strong community!" says Donna Antonucci, a neurodevelopmental pediatrician and baby boomer.
Antonucci is a member of the Philadelphia Saddle Club (PSC), a shared-riding cooperative based out of the Monastery Stables in West Mount Airy that borders the Wissahickon Valley and is close to Forbidden Drive and the historic Valley Green Inn. PSC members, who range in age from mid-30s to early 70s, enjoy riding along the trails and taking lessons in riding, dressage, jumping and carriage driving.
As you drive up the winding road, a series of 18th century buildings and a large open field makes you soon forget that you are still in Philadelphia.
"Not only do I get exercise, I also embark on a mindful meditation from the minute I park my car until the time I leave," says Glenside resident Antonucci, who had put aside riding until she joined the PSC in 2015. "I'm more alert, and I'm sharing my love of horses on a regular basis with incredible women who have become wonderful friends over the years."
She has come to understand the power of horse therapy, referring many of her young patients to therapeutic riding programs. Flourtown resident Thomas A. Fitzpatrick, who turns 95 this month and still enjoys carriage driving, is co-founder of the club that was formed more than 35 years ago.
"Even for people who have the means to own a horse, it is quite a responsibility to keep up," said Fitzpatrick, a World War II veteran who has a Ph.D. in organic chemistry and is known as "Dr. Tom."
"We have a great group of horses and riders, who are at all levels. The more experienced riders coach the newcomers and these women all get along, because they have one thing in common – a love of horses!" Marti Gauvreau, 63, of Lafayette Hill, has been in the club for 11 years. She also volunteers at the Sebastian Therapeutic Riding Program in Collegeville.
"It has definitely helped me physically, but I didn't expect the social benefits of the club," said Gauvreau. "I want to caution people that this is not a 'learn-to-ride' program. You have to be comfortable around horses, and it is helpful if you have previously ridden. You do learn how to groom, tack up and be around horses both in therapeutic riding programs and by taking lessons."
Diane Garvey, 61, who runs an environ – mental engineering firm, started with the club 15 years ago, as her two sons were getting older. She had not been a rider up until that time.
"I took my first riding lesson at 48 and absolutely feel more active and athletic as a rider," says Garvey. "I am easily doing 10,000 steps in just a few hours at the barn. Mentally, I studied and learned a lot about horses and it increased my level of alertness because when you are on a horse you have to anticipate what happens next. Socially, I get to be around likeminded horse lovers who have turned into dear friends."
At 71, retired college professor Betsy Bowden is the oldest rider of the group. She joined the club in 2004. "Even if you rode as a child or young adult, I'd advise taking lessons. Northwestern Stables in Chestnut Hill offers adult private and group lessons and they have indoor and outdoor rings," Bowden says. "My physician says I'm boring because I really have no health issues, and I attribute that to being active physically, mentally and socially through riding."
PSC Treasurer Kim Murphy, also a boomer, credits Fitzpatrick with holding the club together. "I think he has a great, clear direction and he has inspired us to take good care of the horses and each other," she says. "This is his legacy, and we are all so very grateful to him. He has a great eye for horses and people and the club is thriving."
Visitors are invited to "Horses and History: An Afternoon at Monastery Stables" on Saturday, Oct. 5, from 1-4 p.m. Historian and professor David Contosta will discuss the history of the area and horses in the Wissahickon. Nancy Peter will read from and sign copies of her recent book, "Twenty Horses."
Outdoor horse demonstrations, light refreshments and a silent auction will be held. There is no fee to attend, but donations are appreciated. Proceeds benefit the Boarders and Stewards of Monastery, a nonprofit organization devoted to preserving the historic Monastery complex of buildings and grounds. RSVP by email to Diane@GarveyResources.com.
***
For more information: