Answering your FAQs about PCA's annual Regional Conference on Aging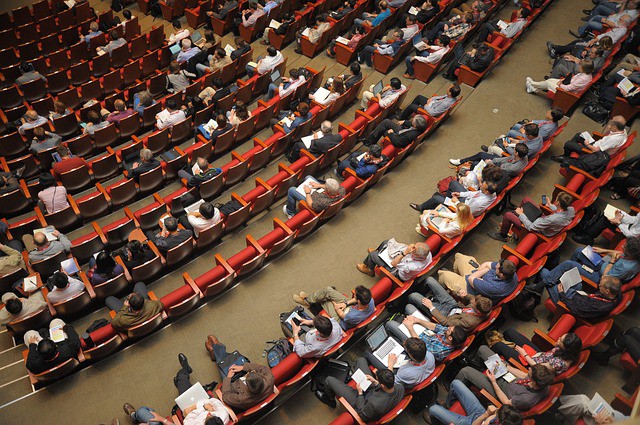 If you're reading this, you're either considering or soon-to-be actively attending the Philadelphia Corporation for Aging's annual Regional Conference on Aging, held this year from Sept. 25-27. The conference is open to all professionals in the aging care community and will have a wealth of real-time information and practices from experts that attendees can implement in their own practice.
For those of you with questions regarding the conference, we offer a few answers to general inquiries here. If there's anything you'd like to know beyond the answers provided, contact Tom Shea at tshea@pcaCares.org. There's also still time to register for this year's conference! A complete rundown of topics, where they're being held and the link to register can be found here.
Who should attend the Regional Conference on Aging?
The conference is open to all aging services professionals, from service coordinators to nurses to administrators. Anyone who works with older adults will find value in this year's programming, whether they're just starting out or approaching retirement themselves.
How can I register for the conference?
Registration is still available online at pcacares.org/conference. You'll find everything from directions to parking info through that link. On-site registration is also available each day of the conference from 8:30 a.m. to 2:30 p.m.
What's the biggest topic that will be covered at the conference?
There will be sessions centered on a wide variety of subject areas, including behavioral health, caregiving, diversity, housing, ethics, public policy and more. The curriculum is what you make it. With that said, there will be two full-day sessions centered on Improving Caregiving for LGBT Older Adults and Defeating Malnutrition — on Wednesday and Friday respectively — that will explore these topics on a deeper level. In addition, there is a certification opportunity through the National Council for Behavioral Health for the Mental Health First Aid Sessions. Full information about the certification is available in the conference brochure.
What's new at the conference this year?
Speaking of malnutrition, this year's conference will feature information about the Defeat Malnutrition Today: Philadelphia Coalition, which was convened by PCA and is now comprised of 54 organizations. Their focus is on defeating malnutrition among older adults. The Friday DMT session will feature a hunger simulation in which participants navigate SNAP, food pantries & the County Assistance Office to get the food they need. It should be an enlightening experience for all. We're also hosting a food drive throughout the week and asking all conference attendees to bring along a non-perishable food item to benefit Philabundance.
Can attendees earn CEUs?
Yes, continuing education credits are available for specific sessions for social workers and nurses. Instructions for receiving credits can be found in the conference brochure: https://pcacares.org/conference