Save the Dates: Regional Conference on Aging scheduled for September 26-28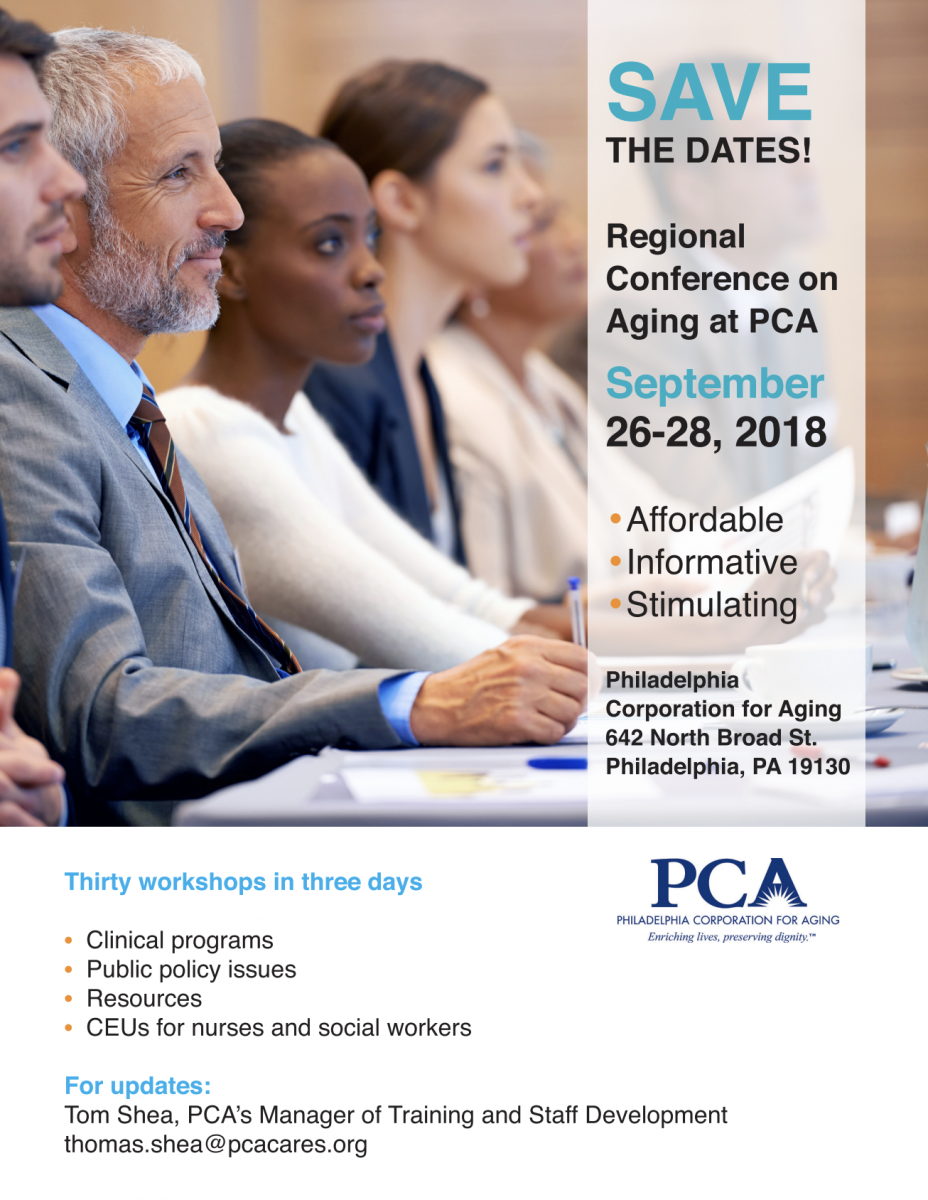 Save the dates! The 2018 Regional Conference on Aging, presented by the Philadelphia Corporation for Aging (PCA), will be held at its offices, 642 North Broad St. in Philadelphia, Wednesday, September 26through Friday, September 28.
The conference will offer 30 workshops over three days centered on clinical programs, public policy issues and resources for professionals who work with older adults. More information, including the full conference program, will be made available in the coming weeks. To receive updates, email Tom Shea, PCA's manager of training and staff development at thomas.shea@pcacares.org.