PCA's 2017 Celebrate Arts & Aging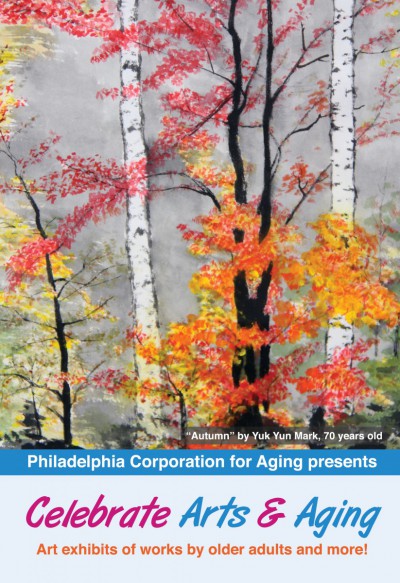 Special senior discounts are available this month for a number of institutions and performances as part of PCA's 15th annual "Celebrate Arts and Aging," among them: Philly Magic Gardens, Act II Playhouse and Philadelphia Chamber Music Society.
Three displays of senior artwork are on exhibit this month, and there are receptions where you can meet the artists at each venue.

More information about free and discounted admission to arts and culture venues will be posted here soon, and also included in the May issue of PCA's Milestones newspaper, which is free and available in news boxes, libraries and other convenient sites throughout the city.
The celebration coincides with Older Americans Month. In addition to exhibits of senior artwork, it also provides seniors with the chance to experience the arts through classes and performances, and by connecting to the area's many arts and cultural offerings at senior community centers, arts centers and other venues.

Pictured above: "Autumn," a painting by Yuk Yun Mark, will be on display at City Hall for the celebration.