PCA program offers help to seniors caring for young relatives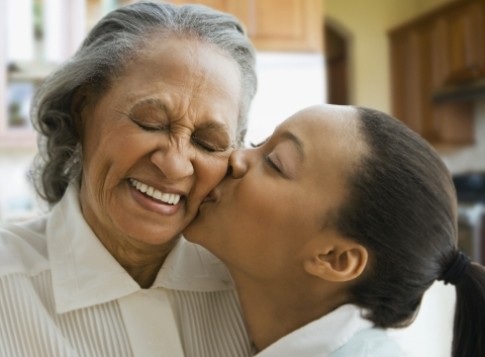 Thousands of older Philadelphians are caring for and raising young relatives due to factors like death of parents, parental incarceration or substance abuse, family violence, and teen pregnancy. Philadelphia Corporation for Aging's (PCA's) Caregiver Support Program (CSP) can help eligible grandparents and other older relative caregivers with their unique challenges. There is no waiting list for these services.
Complex challenges
"These caregivers are taking on complex challenges at what can be a difficult time in their own lives," said Cheryl Clark, CSP director. "They may be retired, have  a limited income and have trouble paying for the children's expenses. They may have serious health issues or be dealing with stressful family dynamics because the children's biological parents are unable to provide care."
While many caregivers are motivated to keep families together and children out of foster care, "they also may be unprepared to take on this tremendous responsibility at this point in their lives," Clark pointed out. "Our program can connect them to critical resources and assistance for providing care."
Eligibility requirements
The caregiver must be 55 or older, be a relative (not the biological parent) and primary caregiver for a child younger than 18, live with the child, and meet income requirements.
Services and supports
Services and supports available to seniors caring for young children include:
Care management to provide support in raising a child, planning for the future, and meeting the challenges of caregiving. Services include helping caregivers navigate and connect to educational, psychosocial, legal, and other services and supports of their choice.
Financial reimbursement for services and supplies, such as respite or child care to provide caregiver relief; financial, legal and supportive counseling for the caregiver and/or child; day care, summer camp and other recreational/extracurricular activities; educational/school supplies; tutoring; after-school programs; and adaptive modifications and assistive devices.
Benefits counseling regarding benefits and entitlements for which caregivers or children may qualify; help accessing community resources for housing, nutrition, children's summer programs, education, foster care and adoption; and legal/financial services to help caregivers navigate social, behavioral and community service systems.
Caregiver education and training on topics such as decision-making, problem-solving, communication and family dynamics.
For more information about caregiver support for grandparents and other older kinship caregivers, call the PCA Helpline weekdays 8:30 a.m. to 5 p.m. at 215-765-9040.
Additional support for caregivers 
In addition to caregiver support for grandparents and other older relative caregivers, PCA's Caregiver Support Program serves other primary, unpaid caregivers who are providing hands-on care to a loved one. For more information, click here>> or call the Helpline weekdays 8:30 a.m. to 5 p.m. at 215-765-9040.