PCA can help to find and provide resources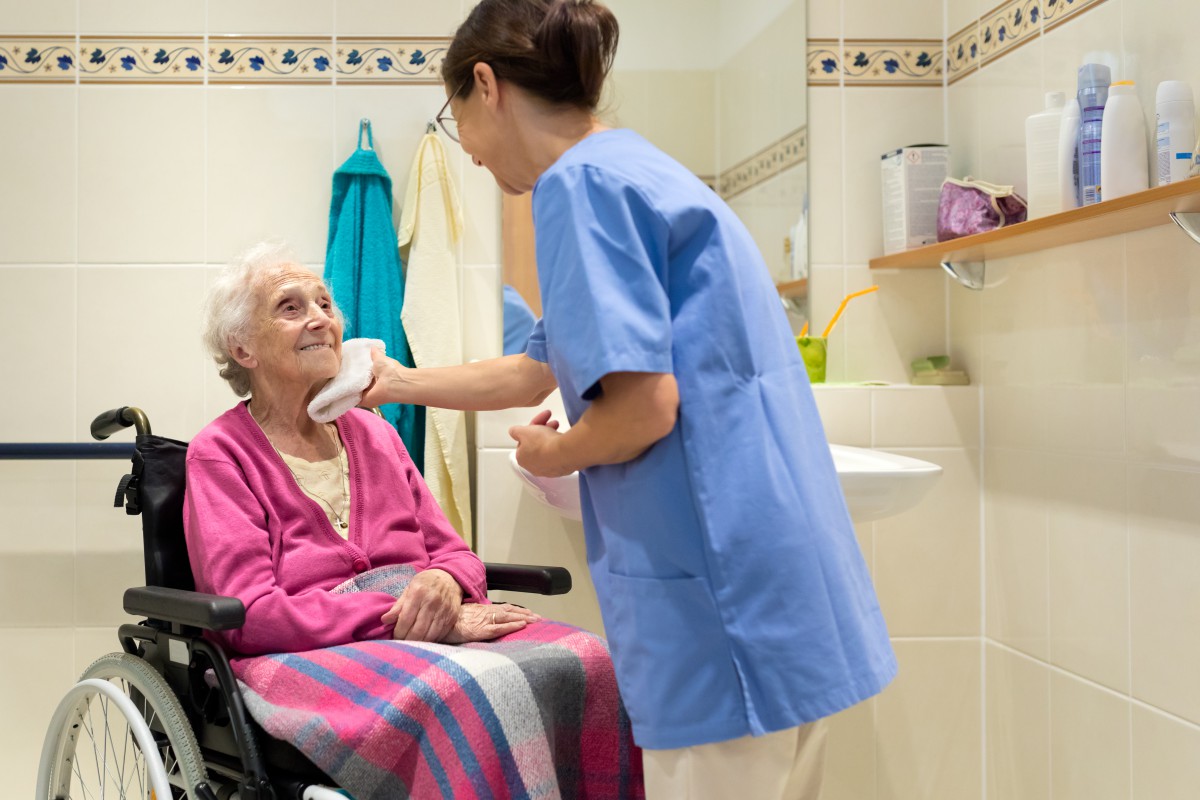 Whether because of a recent surgery, an accident, or the decline of physical and mental health due to advancing age, a time can come when it's impossible to do everything yourself. Determining for yourself or for a loved one what kind of care and support is needed can be challenging. Philadelphia Corporation for Aging (PCA) offers services, tools and information that can help senior citizens living in Philadelphia.
One option is to request an assessment, which is a thorough evaluation of the individual's health, physical capabilities and needs, and financial resources. A determination is then made about the level and types of care needed and whether the person qualifies for services funded through PCA at no cost or on a sliding scale of payment. Among the services available are home-delivered meals, home modification, caregiver support, and planning and coordination of in-home care.
You can request an assessment by calling the PCA Helpline at 215-765-9040, Monday through Friday, 8:30 a.m. to 5 p.m. Or you can go to the PCA website, www.pcaCares.org, and click on "Get Assistance" in the grey bar at the top. If you then choose "Request Assistance," you will be led through a few basic questions, and the information you provide will be sent to the Helpline staff to let them know you would like an assessment. You must provide a phone number where you can be reached, and the staff will get back to you by the end of the next business day.
Needs checklist
The PCA website, www.pcaCares.org, also offers a tool to help you do a mini-assessment yourself, if you just want to get a sense of what services are available, or if you or your loved one only needs a little help. The tool is located on the "Get Assistance" page under "Not sure where to start?" Click on "Start here" to fill out the service needs checklist, which is a set of questions designed to help you determine what services and resources are available to help you, or the person you are caring for, remain in the home as independently as possible. As you respond to questions, links will appear to resources that address the concerns you have indicated. At the end of the survey, if you provide your email, you can have the results emailed to you. You can also request an assessment at this point. The information you provide is strictly confidential and will not be shared without your express permission.
Following are a few examples of what you might learn by completing the checklist.
If you indicate that you need help shopping for or preparing meals, a link to the "Food & Meals" page will appear. If you click on the link, you will find information on home-delivered meals, shopping services, government food assistance, meals at senior centers and emergency food resources. Under each is a link to a list of organizations or information about how to access the service.
If you check "Cannot remain alone when caregiver or spouse is not at home," you'll be presented with a link to a list of adult day care centers. These are non-residential facilities licensed by the Pennsylvania Department of Aging. They provide a protective environment, personal care and recreational activities to people who cannot remain safely at home or who are isolated at home alone.
If you check "Transportation," a link will come up that leads to a page describing various options, including public transportation discount programs; SEPTA's CCT-Connect Shared Ride Program, which offers seniors low-cost, door-to-door transportation; and the ADA Paratransit Program for people with disabilities.
Search on your own
If you know what kind of service you are looking for, another option is to search the PCA website's directory of service providers. Click on "Find a Service Provider" in the left column of the "Get Assistance" page. Doing so takes you to the Service Directory search page. The directory lists more than 1,200 organizations that provide a wide range of resources and services for senior citizens, caregivers and professionals in the field of aging. (Providers are included in the directory for informational purposes only, and unless specifically stated, they are not a part of PCA. Inclusion in the directory is not a recommendation or endorsement.)
You can search by broad category, such as Housing Options and Assistance, or by specific service, such as Housing Repairs/Modifications, Eviction, Subsidized Housing, or Real Estate Tax and Rent Rebates. Results also display a map, but in many cases, such as with Personal Care, the service is provided in the senior's home, not where the company is located. There are 15 broad categories in the directory and more than 100 sub-categories. The broad categories re:
Adult Day Services/Centers
Advocacy, Benefits, Legal, Financial Services
Emergency Resources
Employment, Leisure, Education
Health Care, Resources, Support
Food Resources
Government
Housing Options and Assistance
Lesbian, Gay, Bisexual, Transgender Services
Multi-Service Agencies
Professional Organization
Transportation
Services and Care at Home
Senior Community Centers
Utility Assistance and Resources
Don't delay
If you have any concerns about your own or your loved one's ability to manage the demands of a household, health care, keeping track of prescriptions, or making appointments and getting to them, it's better to seek help sooner rather than later. A little help can make a big difference, and trying to be self-sufficient for too long can backfire. If you notice you or a loved one forgetting things, neglecting chores or feeling less able to cope, reach out to family and friends or consider getting professional help. Doing so early can make it possible to maintain your independence longer.
If you are a caregiver, having someone come to the house for a few hours a week gives you a break to visit with friends, get your hair cut or run errands. Be generous with yourself; don't wait until you are at the breaking point to seek help, whether through professional services or through family and friends. If you try to do everything yourself, you risk both your own and your loved one's well-being.
Most people prefer to remain in their homes, in the community, for as long as possible. The right services and supports can help to make that possible.
CAPTION: With the right services and supports, many seniors are able to continue living at home, which is what most people prefer. (iStock)