Meeting caregiving challenges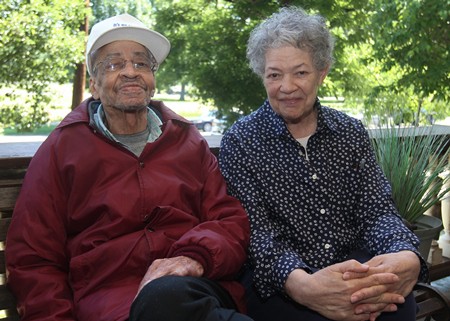 By Sally Friedman
Once past childhood dependence, most adults cherish the gift of autonomy. They want to determine their own destinies. But needs can change with satisfying – or devastating – results. The shifting of one's role from equal to caregiver or care recipient can be painful enough to destroy even the best family relationship.
But the picture is not all desperate. Help is available, from emotional to practical to financial. Expert staff and comprehensive resources at Philadelphia Corporation for Aging (PCA) can be invaluable to helping people maintain independence when involved in caregiving.
Barry J. Jacobs, Psy.D., a clinical psychologist, writer and lecturer, knows from experience that the structure of a family can drastically change when caregiving becomes part of the dynamic.
As a caregiver himself for his late mother, he's learned important lessons about making the most of time together while also seeing to his ailing mother's needs and giving with grace. "Freedom and independence are basic to our sense of self and well-being," he says.
Among the many losses this psychologist often sees among families involved with caregiving is the loss of even the most basic elements of independence. This psychologist often sees the loss of even the most basic elements of independence. The simple acts of taking a walk, going to the supermarket, and tending to other personal errands can be daunting.
Losing independence
Trauma can arise not only for the one giving care. The recipient, too, has to adjust to a new life situation. "Being reduced to needing care may be experienced as the loss or diminution of who they are," Jacobs says. The loss of one's cherished sense of independence can be a painful reckoning that can feel humiliating, even infuriating.
"Choice is what makes us feel free," Jacobs says. "And there are almost always choices – no matter how seemingly minor – and even the smallest sense of control can enhance the human sense of independence."
For couple Charlotte and Jim Brown, change and adjustments have come in a steady stream recently. In the early years of their marriage, these two bright, determined and successful partners were equals in their personal and professional relationship, working together as successful property managers.
"We were young, healthy and independent," says Charlotte. "But you don't realize that things can change – and even suddenly."
That change came when Jim, who had struggled with glaucoma, also had a stroke. It sent his health on a downward spiral and compromised his short-term memory. "It slowly pulled the rug out from under him," Charlotte explains. "I began having to be responsible for almost everything in our lives."
Planning is key
A former teacher, Charlotte has learned that to preserve her sense of independence, she relies on the detailed planning of her early career. "Teaching taught me that planning is critical in freeing us from the uncertainly that comes when there is chaos," she says. "For me, independence means predicting, to the extent possible, how each day will look."
Two trained helpers relieve Charlotte for a few hours several days a week, enabling her to pursue activities that give more meaning to her life. A passionate crafter and student of genealogy and history, she sometimes remains at home even when a helper is present. And she involves her husband in her hobbies to the extent he can manage.
For her, a sense of independence can come from a short walk or cooking. Prayer has brought Charlotte comfort and the realization that even a busy caregiver can find a sense of freedom and meaning.
"Because we've worked so closely together in the past, we know one another so well that we may be luckier than some," she says.
Working with the staff at PCA has been extremely helpful, she says. So has the understanding that marriage is a partnership.
"One of our most basic understandings is that I have expectations of Jim and he has expectations of me," says Charlotte. "That understanding has gotten us through this new chapter of our lives. And it's one we're writing together."
For Cheryl Clark-Woods, director of the Caregiver Support Program at PCA, the fine art of keeping both the caregiver and care recipient independent and thriving is challenging – but definitely attainable.
Asking for help
Part of independence for the caregiver depends on knowing when and how to ask for help. "When the burdens feel overwhelming for the caregiver, it is important ask for help clearly and specifically," says Clark-Woods, a social worker who has worked at PCA for 20 years.
"It's hard to maintain your own independence and well-being when you're giving so much to someone else," she says.
"Maybe you can ask a friend to see to Mom or Dad's dinner one night," she advises. "Keep a list of your needs and use it."
The care recipient's need for independence also is mighty. "That person needs to be encouraged to do as much as is safe and possible," Clark-Woods says. "Letting that recipient feel empowered by participating in the action yields a sense of independence and satisfaction. That always includes the concept of choices, no matter how limited. It's obvious that there's nothing more important than how we treat one another as we live our lives."
***
For information about PCA's Caregiver Support Program and resources to support caregivers, call the PCA Helpline at 215-765- 9040 or go to pcaCares.org.
CAPTION:  Charlotte Brown (right) is a caregiver for her husband, Jim (left). The two navigate this challenge with the help of Philadelphia Corporation for Aging's Caregiver Support Program. (Photo by Paola Nogueras)