Lessons after accountant dies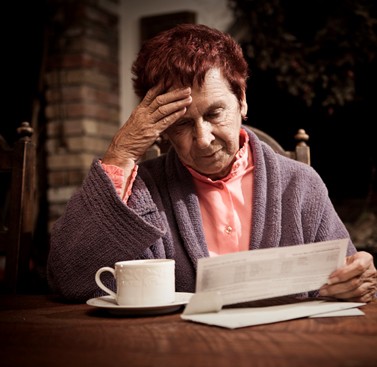 As we grow older, so do the people performing essential personal and professional services for us. If you are anything like me, you grow attached to these people, forming relationships with them, creating dependencies on them. You may believe your accountant will be there for you forever.
My tax accountant was not just a faceless functionary, but a close personal friend, someone I consulted during various life crises, fiscal or otherwise. Since he died in February 2016, I have missed him. I miss our chats. He was like my "tax priest," someone I confided in and trusted completely. He knew my deepest financial secrets.
My beloved accountant of 30 years died after a valiant and heartbreaking struggle with Lou Gehrig's disease (ALS). I was truly devastated. I had lost not only a great friend and confidant but also an essential member of my "team" – someone crucial in helping me cope with life's many challenges, personal as well as professional. And because my accountant had specialized in clients who were artists – writers, musicians and other self-employed members of the creative class – he would be difficult to replace in Philadelphia, which is a more corporately inclined environment.
My big mistake was in initially viewing my accountant as immortal, a permanent source of wisdom. But after he got sick, certainly I had tried to prepare myself practically and emotionally for his passing. The last time I saw him – for our final tax preparation session, in February 2015 – I walked him back to his hotel at Broad and Locust afterward, and sad to say, he kept falling into snowbanks along the sidewalk. When I attempted to help him get back on his feet, I could feel how frail he had become.
Not once had I thought of asking him, while he was alive and well, to prepare an envelope containing the necessary instructions for continuing my tax preparation – city, state, federal and property returns – in case he became unable to perform those tasks. He was a trained certified public accountant and also an "enrolled agent" – a federally licensed tax practitioner who specializes in taxation and can represent taxpayers before the IRS – while I was so clueless I didn't even know what a "Schedule C" was. When it came to deciphering the intricacies of the IRS code, I was happy to let someone else worry about it. My accountant had done it all.
Of necessity, that changed after his death. Living solo for many years, I have had no one to depend on but me. Learning to be self-sufficient may be a tough lesson, but it's an essential one. Now I realize the more I learn about business matters, the better. Since my accountant's death, I have attended various business and tax seminars locally and online whenever I can. My advice: When it comes to business matters, be vigilant. Make Google your friend.
As a writer, I have found the following resources helpful:
After absorbing the information generated by these meetings, I feel somewhat more informed concerning basic income tax issues. The big life lesson for me is, when it comes to money: Don't be passive; be proactive. And yet I suspect my long-time accountant has taken some of his best secrets with him to the grave.
(Article by Maralyn Lois Polak)
CAPTION: When your longtime accountant dies, it can be difficult to find someone new to help with your taxes and other financial issues. (iStock)