Some key Medicare questions answered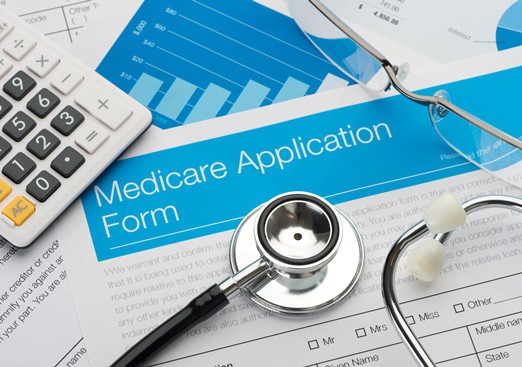 Medicare is the country's health insurance program for those 65-plus and for people younger than 65 who have certain disabilities and health conditions. The program helps with the costs of health care but does not cover all medical expenses or the cost of most long-term care. You have choices about your Medicare coverage and, each year, you have the opportunity to change your Medicare health plans and prescription coverage during the open enrollment period, which is October 15 through December 7.
Here are answers to 10 key questions about the A, B, Cs and Ds of Medicare.
1.  How do I become eligible for Medicare? 
You are eligible for Medicare when you turn 65. To qualify, you have to be an American citizen or a legal permanent resident of at least five continuous years. There are no income requirements. If you are younger than 65, you may qualify for Medicare if you are receiving Social Security Disability Insurance (SSDI). In most cases, you will qualify for Medicare based on a disability if you have been receiving SSDI checks for more than 24 months. If you receive SSDI because you have amyotrophic lateral sclerosis (ALS, also known as Lou Gehrig's disease), Medicare automatically begins the first month that your disability benefits start. You may also qualify for early Medicare benefits if you have been diagnosed with end-stage renal disease; when Medicare benefits would begin would depend on the circumstances.
 2.  How do I enroll in Medicare?
If you are already receiving Social Security retirement benefits, you are automatically enrolled in Medicare. If you are not receiving those benefits, you can enroll in Medicare during the initial enrollment period, which begins three months before you turn 65 and ends three months after the month in which you turn 65.
You can apply online by going to the Social Security Administration website at ssa.gov/medicare, contact your local Social Security office for an appointment, or call Social Security at 800-772-1213. (TTY users, call 800- 325-0778.)
 3. What are the different "parts" of Medicare?
 Medicare Part A (hospital insurance) covers most hospital, skilled nursing facility, home health and hospice care deemed to be medically necessary. It is free if you have worked and paid Social Security taxes for at least 10 years; you will pay a monthly premium if you have worked and paid taxes for less time.
Medicare Part B (medical insurance) covers most medically necessary doctors' services, preventive care, durable medical equipment, hospital outpatient services, laboratory tests, X-rays, mental health care, and some home health and ambulance services. You pay a monthly premium for this coverage. The premium varies depending on your income and when you enroll in Part B. Parts A and B are known as Original Medicare.
Medicare Part C (Medicare Advantage plans) is not a separate benefit. Part C is the part of Medicare policy that allows private health insurance companies to provide Medicare benefits. Medicare Advantage plans include health maintenance organizations, preferred provider organizations, private fee-for- service plans, special needs plans and Medicare savings account plans.
Medicare Advantage plans must offer at least the same benefits as Original Medicare (those provided under parts A and B) but can do so with different rules, costs and coverage restrictions. You may also get prescription drug coverage as part of your Medicare Advantage benefits package.
When you enroll in a Medicare Advantage plan, you continue to pay premiums for your Part B benefits directly to Medicare. In addition to the Part B premium, Medicare Advantage plans often charge a monthly premium for coverage.
Medicare Part D provides optional outpatient prescription drug coverage. These plans are offered by insurance companies and other private companies approved by Medicare. They are never provided directly by the government. You must have both Part A and Part B to join a Part D plan. Part D may charge a premium penalty if you don't sign up during your initial enrollment period and want it later. If you want Part D, you must choose Part D coverage that is compatible with your Medicare health benefits.
4. Do I need to renew my Medicare coverage?
You do not need to sign up for Medicare each year. However, each year, you have the opportunity to review your coverage and change plans during the open enrollment period.
5. How can the Medicare open enrollment period benefit me?
Medicare health and prescription plans can change each year with regard to cost, coverage, providers and pharmacies in the network, and other factors. The open enrollment period is when everyone with Medicare coverage can change their health plans and prescription drug coverage for the following year to better meet their needs. You can also add Part D coverage if you do not have it already.
6. How do I know if I need to change plans?
 You should always review the materials your Medicare health and prescription plans send you: the "Evidence of Coverage" and "Annual Notice of Change." If your plans are changing, make sure they will still meet your needs for the coming year.
7. Do I have to sign up for Medicare if I am still working and receiving health benefits from my employer?
Most people take Part A when they turn 65 even if they are still working. It is free if you worked and paid Social Security taxes for at least 10 years.
If you are covered by group insurance provided by your (or your spouse's) employer, you may be able to delay Part B, which has a monthly premium, without having to pay a penalty if you enroll later. People who continue to work beyond age 65 must be offered the same health insurance benefits (for themselves and their dependents) as younger people working for the same employer. This federal requirement applies only to employers of 20 or more employees. However, if your employer has fewer than 20 employees, you should sign up for Part A and Part B when you're initially eligible to avoid paying a penalty.
8. What kinds of things are not covered by Medicare?
 Health care services not covered by Medicare include alternative medicine, most care received outside of the United States, cosmetic surgery, most dental care, hearing aids, personal or custodial care, housekeeping services, non-medical services, most non-emergency transportation, some preventive care, and most eye care.
A Medicare Advantage plan may cover some of these services. If you are in such a plan or considering one for the future, check to see what benefits it offers.
9. What is Medicare Supplement Insurance (Medigap)?
A Medicare Supplement Insurance (Medigap) policy, sold by private companies, can help pay some of the health care costs that Original Medicare doesn't cover, like copayments, coinsurance and deductibles. Some Medigap policies also offer coverage for services like medical care when you travel outside the United States. If you have Original Medicare and buy a Medigap policy, Medicare will pay a share of the approved amount for covered health care costs. Then your Medigap policy pays its share. A Medigap policy is different from a Medicare Advantage plan. A Medicare Advantage plan offers access to Medicare benefits, while a Medigap policy only supplements your Original Medicare benefits.
To purchase a Medigap plan, you must be enrolled in Medicare parts A and B and not in a Medicare Advantage plan. You pay the private insurance company a monthly premium for your Medigap policy in addition to the monthly Part B premium you pay to Medicare.
Medigap policies are no longer allowed to include prescription drug coverage. If you want prescription drug coverage, you can join a Medicare Part D plan.
 10. What does it mean to be "dual eligible?"
You are dual eligible if you are enrolled in both Medicare and Medicaid. Medicaid is a federal/state health insurance program for low-income people. If you are dual eligible, Medicare and Medicaid will work together to coordinate your health care and health costs.
***
Sources: The Centers for Medicare & Medicaid Services at cms.gov and medicare.gov, and the Social Security Administration at ssa.gov.