Know these winter resources, health tips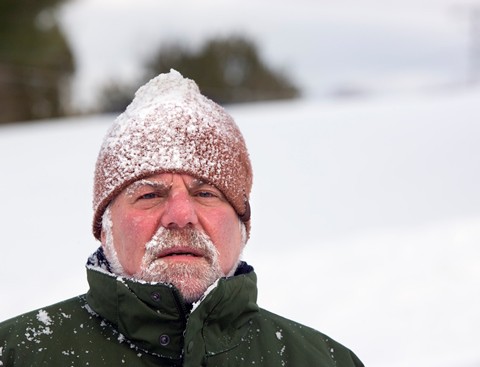 By Alicia M. Colombo
Winter can be harsh on your wallet, as well as your body. Don't let high utility bills cause a crisis. Several discount and assistance programs are available to people who are older, low- income and/or living with disabilities. This article offers health tips and a roundup of resources to help you weather the season safely and comfortably.
For health tips on cold stress prevention, click here.
Help with utility bills:
Conservation
The first step to reducing your utility bills is to reduce usage. Use a digital thermostat to regulate your home's temperate, or lower it manually when you are not going to be home. If you have leaky faucets or toilets, have them repaired or replaced. Seal or replace any drafty windows or doors. Are there rooms in your home that are not used regularly? Close the heating vents.
Through conservation, weatherization and home repairs, you may be able to significantly reduce the energy you use and lower your bills. The Energy Coordinating Agency (ECA) provides a wide range of energy-related services to low-income Philadelphia residents. There are 14 Neighborhood Energy Centers (NECs) throughout the city where you can get one-stop access to comprehensive energy services, including bill payment assistance; budget counseling; conservation education; and weatherization, heating services and home repairs.
The ECA also manages the Heater Hotline at 215-568-7190, which deploys crews to repair the heating systems of low-income Philadelphia homeowners. Through the Low Income Home Energy Assistance Program (LIHEAP) Crisis Interface Program, the ECA repairs and replaces inoperable heating systems for low-income homeowners and renters in Philadelphia. For more information, call the ECA at 215-609-1000 or go online to ECAsavesenergy.org.
Utility company programs
Many utility companies offer savings programs or reduced rates for seniors and low- income customers. Additional options include budget billing, discounts for receiving electronic statements, and a reduced fee for paying automatically with a credit card or back account. Read the information included with your bill to learn about programs that you may qualify for, or call the company to inquire. Here are some programs that may be available:
Philadelphia Water Department (PWD) offers a senior citizen discount on water and sewer bills for customers 65-plus who are low-income: 215-686-6880 or phila.gov/revenue.
PECO offers several energy assistance programs, including credits based on income and energy use, energy efficiency and weatherization help, and grants: 800-774-7040 or PECO.com/help.
Philadelphia Gas Works (PGW) has several programs to assist income-eligible customers with paying their bills: 215-235-1000 or PGWworks. com.
Assistance programs
LIHEAP
Most low-income seniors and anyone receiving public assistance such as subsidized housing, Supplemental Security Income (SSI) or benefits through the Supplemental Nutrition Assistance Program (SNAP) will qualify for utility assistance from the Low Income Home Energy Assistance Program (LIHEAP). This federally funded program provides cash grants of $200 to $1,000 to help low-income people manage their energy costs and ensure service during the winter. LIHEAP opened for the 2017-2018 heating season Nov. 1 and will accept applications through March, depending on the availability of funds.
Annual household income limits to qualify for LIHEAP start at $18,090 for one person and increase by $6,270 for each additional household member.
Households experiencing a heating emergency also may be eligible for benefits offered through the LIHEAP Crisis Program. Emergency situations include the depletion of fuel or having less than a 15-day supply, broken heating equipment or leaking lines, an inoperable main or secondary heating source, and utility termination or a 60-day shutoff notice. It can take up to 30 days for a response, so don't wait until you are unable to pay your bill to apply. You will receive a written notice explaining the amount of assistance that will be sent to your utility company or fuel dealer to be credited to your account.
For information or to apply for LIHEAP, call 866-857-7095 (TDD 1-800-451-5886) or 215-560-1583, visit compass.state.pa.us, or apply in person at the Philadelphia LIHEAP office, 1348 W. Sedgley Ave.
UESF
The Utility Emergency Services Fund (UESF) has assistance programs for low-income Philadelphia residents who have impending or existing utility terminations. These programs offer up to 100 gallons of oil once every 12 months; matching grants totaling up to $2,000 with PECO, PGW and PWD; and plumbing repairs or modifications to stop excessive water usage. For information, call 215- 972-5170 or visit UESFacts.org.
CAPTION: There are a number of resources to help low-income seniors afford the cost of winter utilities. (iStock).