Supporting grandparent caregivers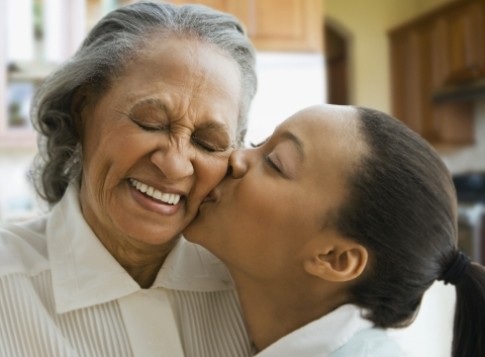 Philadelphia Corporation for Aging (PCA), a member of the Philadelphia Kinship Care Committee, administers the  Caregiver Support Grandparent Program for relatives, age 55 or older, who are raising a child age 18 or younger. The committee is among the presenters for the 2017 Kinship Care Conference: "Trauma & Resilience," that will take place on Saturday, September 23, from 9:30 a.m. to 2 p.m. at West Philadelphia High School, 4901 Chestnut St.
The free conference  will provide an educational and supportive forum for relative caregivers who are raising grandchildren, nieces, nephews or other kin in the absence of the children's biological parents. It will focus on topics including custody and the law, understanding trauma, incarceration and trauma, the opioid epidemic and more. Caregivers also will learn self-care techniques and ways to address social, legal and financial issues associated with caregiving. Dr. Lucille Ijoy, family therapist, motivational speaker and radio host, will keynote the event.
The conference includes a continental breakfast and lunch. Advance registration is required in order to receive lunch. In addition to the committee, presenters for the event include Pennsylvania Senator Anthony H. Williams, the Philadelphia Department of Human Services  and Turning Points for Children. For more information about the conference, including workshops and registration, click here.
About PCA's Caregiver Support Grandparent Program
PCA's Caregiver Support Grandparent Program provides specialized services to help meet the unique needs of grandparents and other kinship caregivers (55 and older) in Philadelphia who are raising children.  These services include counseling for caregivers, respite to provide caregivers time for themselves, and skill-building and educational workshops on such topics as improving communication with teens, understanding the service network and topics related to birth parent involvement. Information and referrals are provided to connect relatives to varied programs and supports for housing, nutrition, children's summer programs, education, foster care and adoption, and legal/financial services to help caregivers navigate social, behavioral, and community service systems. PCA Caregiver Support Grandparent Program services are provided through contracts with the Supportive Older Women's Network (SOWN) and Temple University's Intergenerational Center.
For more information, about PCA's Caregiver Support Grandparent Program, call the PCA Helpline at 215-765-9040.
CAPTION: Thousands of grandparents in Philadelphia are raising grandchildren in the absence of the children's biological parents. (StockPhoto Pro)
Read about grandparents raising grandchildren in the March 2017 issue of PCA's Milestones newspaper.