Tips to make your health resolutions stick this year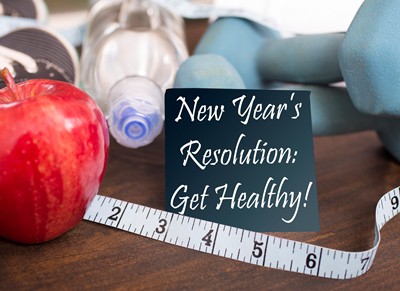 The start of a new year is the perfect time to set goals. A new year often feels like a fresh start, a great opportunity to eliminate unhealthy habits and establish new routines that will help improve your mental, emotional and physical health. But the challenge is to keep those resolutions. Below are some tips that can help.
Choose one specific, realistic goal
Appropriate goal-setting is the first step to change. Instead of resolving to "lose weight" or "get in shape," make your goal concrete. For example, you might commit to losing 10 pounds or enrolling in an exercise class at your local gym or senior community center.
While you might have a long list of potential resolutions, the American Psychological Association suggests focusing on just one behavior at a time for the best chance at longterm success. Taking on too much at once can be daunting. Pick one goal and focus your energy on it. Try not to make the same resolution year after year. But if you choose to do so, spend time evaluating your previous results to determine which strategies were the most and least effective. By changing your approach, you are more likely to see real results.
Planning is essential         
Planning is an essential part of achieving any goal. Experts suggest that you spend some time thinking about how you will tackle any major behavior change. Having a plan in place will better equip you to successfully tackle any challenges you encounter. You can start by writing down your goal, making a list of things you might do to achieve that goal and noting any obstacles that might stand in your way.
Start small
Taking on too much is a common reason so many New Year's resolutions fail. Focus on taking tiny steps that will ultimately help you reach your larger goal. For example, if you are trying to eat healthier, start by replacing some of your favorite junk foods with more nutritious foods. Dramatically slashing calories or excessively exercising are surefire ways to derail your plans.
 Keep working at it
After a few weeks, most people lose that initial spark of motivation. Keeping your inspiration alive will help you continue to work on your goals, even after facing setbacks. Having a solid support system can help you stay motivated. Discuss your goals with your close friends or family. Better yet, enlist the help of others by joining a group that shares your goal.
Encountering a setback is one of the most common reasons people give up on their New Year's resolutions. If you suddenly relapse into a bad habit, don't view it as a failure. The path toward your goal may not be a straight one, and there are always going to be challenges. If your current approach is not working, re-evaluate your strategies and develop a new plan.
Source: Verywellmind.com
Photo: iStock