Home care: Why choose PCA?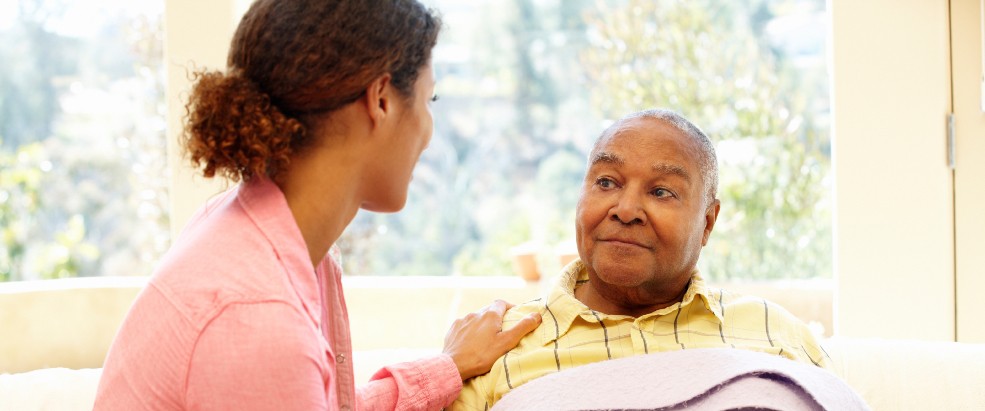 If you are an older adult who is looking for help to stay in your home – or you have a loved one who is – turn to the trusted resource thousands of your neighbors rely on. Turn to PCA.
Most people want to "age in place," at home. Philadelphia Corporation for Aging (PCA) can help you achieve this goal through its experienced, compassionate, and professional service coordination.
What is service coordination? 
Service coordination is the process through which trained PCA staff provide individualized services for older adults who need long-term support to remain at home. Services include:
Conduct a comprehensive needs assessment that includes the participant's goals and preferences
Develop and implement an individualized care plan, arranging for services such as personal care, home-delivered meals and transportation
Monitor progress through visits and phone calls
PCA's caring service coordinators play a vital role in their clients' well-being.
"Through the intervention of the great service coordinator assigned to us, my husband received personal care by an empathetic, capable young man … In addition, the service coordinator never failed to respond to calls when questions came up and gave invaluable advice on continuing care."

-Ethel Nichols, whose family turned to PCA when her husband was diagnosed with Alzheimer's disease
Why choose PCA?
Experience: PCA benefits from 45 years of experience, having served older adults and people with disabilities and their caregivers and families in Philadelphia since 1973.
Compassion: Each year, more than 17,000 people turn to PCA for service coordination. Our caring, dedicated and culturally sensitive staff treat each individual with the utmost care, respect and attention.
Professionalism: PCA's specially trained team of more than 200 long-term care staff possess in-depth knowledgeable of the local community and are always courteous.
To find out more, call the PCA Helpline at 215-765-9040 or click here>> to request assistance online.