Heart transplant recipient expands her life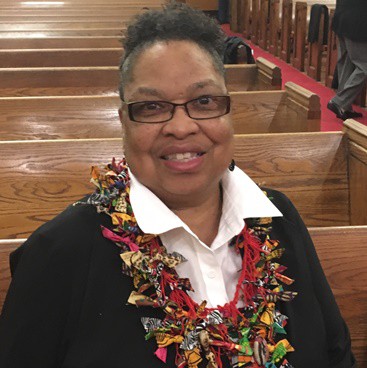 By Constance Garcia-Barrio
Waiting for a donor organ can leave patients caught between hope and desperation, says heart transplant recipient Janet Dennis. "I lived in the University of Pennsylvania hospital for six and a half weeks, waiting for a donor heart," says Dennis, 63, a social worker retired from the city of Philadelphia. "I was blessed. Twenty-two people die every single day in the U.S. while waiting for a donor organ."
The need for a new heart came as a shock to Dennis. "At 49, I'd never been sick," she says. "I live near Wayne Junction, so I often take the Regional Rail line. One day, after I climbed the steps to the platform, I was panting." At first, Dennis brushed it off as a fluke. However, when the same thing happened after she climbed the steps at her home, one of her sisters urged her to call 911.
In October 2003, cardiologists performed surgery to implant a pacemaker whose electrical impulses regulated Dennis' heartbeat. A year later, she needed a defibrillator, which delivers a shock to restore the heart to a healthy rhythm after its beat has become irregular. "Every time the defibrillator goes off, you have to return to the hospital so doctors can make sure you're OK," Dennis says. After one such episode in 2005, while Dennis sat in the hospital, the defibrillator went off again. "I was in total heart failure," she recalls. Cardiologists told Dennis that she had to stay in the hospital because she needed a new heart.
Different factors must line up to give the transplant — be it a heart, lungs, liver, kidney, or other organ — the best chance of avoiding rejection by the recipient's body. For instance, the donor's and the recipient's blood types must match. In the case of a heart, the new one must fit comfortably into the recipient's chest.
And an organ can survive only a limited time outside of the body. While it travels from the donor to the recipient, the clock is ticking.
Against all odds, doctors at the Hospital of the University of Pennsylvania (HUP) located a heart for Dennis within hours. Hers was a rare case, since many organ recipients have to wait months.
A new life
On July 6, 2005, Dennis received her new heart. Her adoptive daughter, Halaina, now 36, stayed at the hospital during much of the eight-day period Dennis spent in postsurgical care. When Dennis returned home, her family's love continued to weave a safety net around her. Her brother and sister-in-law, who live next door, checked on her often. In addition, her sister in Alabama and her two sisters in Florida took turns staying with her for weeks at a time. I felt loved, safe, blessed," Dennis says.
The transplant gave Dennis a new life, but it also brought challenges. "I had thick hair before, but it's become thin," she says, "and I have Type II diabetes now due to the immunosuppressant drugs I take so that my body doesn't reject my new heart. There's no getting around it. I'll need them for the rest of my life."
The immunosuppressants leave her vulnerable. "If someone coughs on me, I'm in trouble because the drugs weaken my defenses," Dennis says. "The first time I caught a cold, it lasted eight weeks."
Despite the changes, Dennis has expanded her life. She threw herself into sports, and in 2009 she competed in the World Transplant Games. Established in 1978, the games, in which athletes from some 60 countries take part, raise public awareness about transplantation and also show the fitness that transplant recipients can achieve.
"I started swimming at 50," Dennis says. "I've traveled to Australia, Sweden, South Africa, Spain and Argentina to take part in the games." She competes in the backstroke, the long jump, javelin, discus and shot put. "I've won 45 medals so far," says Dennis, who sends the trophies to the family of her heart donor and others to express her gratitude. "That family made the decision to give their loved one's heart at a tough time," she says. "Their loved one was dying. If they hadn't made that choice, I wouldn't be alive."
Dennis also returned to work. "I had taken off 20 months," she says. "I went back to work for another seven years because I wanted my pension. Altogether, I put in 34 years of service." Dennis retired in 2013 at 58.
Dennis soon began giving presentations about organ donation at churches and schools. "It's a way of showing I'm grateful for my new heart," she says.
Lending an ear
She also became a volunteer chaplain at HUP in 2013. "You can have the best medical team in the world, but when you're waiting for a transplant, you're afraid of the unknown," she says. "You need to talk with someone who's been through the experience." Dennis visits HUP one day a week for six to eight hours. "Sometimes, I'm just a listening presence," she says. "I just let [patients] vent."
After patients undergo transplant surgery, Dennis helps them accept the changes imposed by the immunosuppressants: "I tell them, 'You won't go back to your old life. This is your new normal.'"
Sometimes, patients die while waiting for a new organ or succumb after the surgery. "In one case, a child died after receiving a new heart," she says. "In another case, a man has spent months in the hospital because of complications after his heart transplant. Those times are hard."
Dennis draws on her experience as she moves forward in her life. "I'm not afraid of anything," she says. "This was just a season of my life."
CAPTION: Janet Dennis became a volunteer chaplain at the Hospital of the University of Pennsylvania, where she received a heart transplant. (Courtesy of Janet Dennis)