Connect to the right resources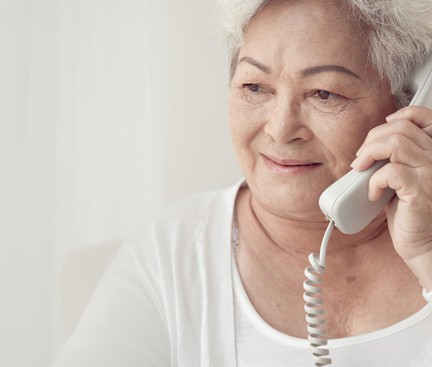 Many people don't access the supports they need for aging and living with disabilities at home, in the community – where the overwhelming majority prefers to remain. Often, when they do so, their challenges have become overwhelming and critical. By that time, they may have expended much in the way of time and resources, said Lance Robertson, assistant secretary for aging and administrator for the Administration for Community Living (ACL) during a recent town hall meeting at Center in the Park senior center in Germantown.
Area agencies on aging, which coordinate aging information and services for people in their geographic area, can play a vital role in connecting people to resources, noted Holly Lange, president and CEO of Philadelphia Corporation for Aging (PCA). "Area agencies on aging were created to be leaders in aging and community living. As the area agency on aging for Philadelphia, PCA is the first place where people in the city can turn for this information and connect to programs and services they need," she said in an interview after the meeting. "Our mission is to improve the quality of life for older adults and adults with disabilities in Philadelphia and to assist them in achieving the greatest possible levels of health, independence and productivity."
Lange said that connecting people  to resources, one of "five pillars," of ACL's vision can be key to the other four.
Robertson described those additional pillars as supporting family and caregivers, protecting rights and preventing abuse, expanding employment opportunities and strengthening the aging and disability networks.
"We coordinate services for people at all stages of the aging and disability spectrum. This ranges from senior centers and care at home to meal programs, caregiver support, elder abuse prevention, employment programs and more. We want to help people remain as independent as possible for as long as possible," Lange said. In addition, PCA plays a leading role in the aging and disability network. We work to foster collaborations, share resource information and promote best practices to strengthen that network.
"We are pleased that Secretary Robertson has outlined goals to strengthen and expand these five priorities on the federal and local levels, and we welcome his support and advocacy," she said. "ACL's vision aligns with PCA's ongoing commitment to the more than 140,000 older adults and adults with disabilities in Philadelphia whose lives we touch each year.
"We encourage anyone with a question or concern to call the PCA Helpline or to go to our website, pcaCares.org." The PCA Helpline, 215-765-9040, is open from 8:30 a.m. to 5 p.m. on weekdays and is available 24/7 for reporting elder abuse.
(Photo: Thinkstock)