Community HealthChoices: What you need to know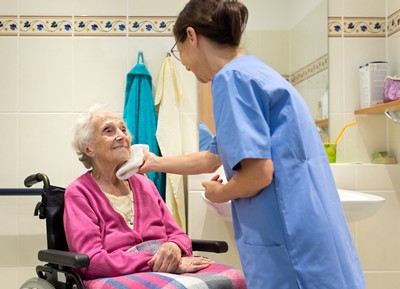 A major shift in the way Medicaid-funded long-term services are provided is coming to Southeast Pennsylvania – Bucks, Chester, Delaware, Montgomery and Philadelphia counties – in January.
Community HealthChoices (CHC) is Pennsylvania's mandatory managed care program for individuals dually eligible for Medicare and Medicaid and people with physical disabilities. The program has already begun in the southwestern part of the state and will affect more than 100,000 seniors or adults with disabilities in the southeastern region.
Under CHC, both physical health care and long-term services and supports (LTSS) – meaning home-based or nursing- home care – will be coordinated through three state-selected managed-care organizations (MCOs): Keystone First CHC, Pennsylvania Health & Wellness, and UPMC Community HealthChoices. CHC participants will have to choose one of these MCOs to coordinate their care.
CHC has been developed to enhance access to and improve the coordination of medical care and to create a person-driven, LTSS system in which people have choice and control in and access to a full array of services to support their independence, health and quality of life. LTSS help people perform "activities of daily living" such as bathing, dressing, preparing meals and administering medications.
Eligibility         
Individuals are eligible for CHC if they are 21-plus and meet one of the following requirements:
Receive both Medicare and Medicaid (known as "dually eligible");
Receive LTSS in the attendant care, independence, COMMCARE or aging waivers (which will be phased out with the implementation of CHC);
Receive LTSS in the OBRA waiver and are determined nursing-facility clinically eligible;
Receive care in a nursing home paid for by Medicaid; or
Participate in an Act 150 program, which provides attendant care services for people who are mentally alert but severely physically disabled, and are dually eligible.
Individuals cannot be enrolled in CHC if they receive services beyond supports coordination through the Office of Developmental Programs for an intellectual disability or autism. Individuals who already participate in a Living Independently for Elders (LIFE) program can remain in their LIFE program and will not be moved into CHC unless they specifically ask to be. Anyone who is enrolled in CHC who would prefer to participate in a LIFE program and qualifies for LIFE will be free to do so.
Coverage    
CHC covers the same physical health benefits that are part of the Medicaid Adult Benefit Package. The aging, attendant care, independence and COMMCARE waivers will be phased out with the implementation of CHC. The OBRA waiver will continue to cover people 18-20 who qualify for Medicaid LTSS and those who have a severe developmental physical disability and need an intermediate care facility or other related conditions level of care.
Behavioral health and drug and alcohol addiction treatment services are not a part of CHC and will be coordinated through a program called HealthChoices Behavioral Health. The CHC MCO must coordinate care with its members' HealthChoices Behavioral Health MCOs and Medicare coverage. For more information about Community HealthChoices, go to healthchoices.pa.gov or call 1-833-735-4416.
(Photo: istock)