Combating senior malnutrition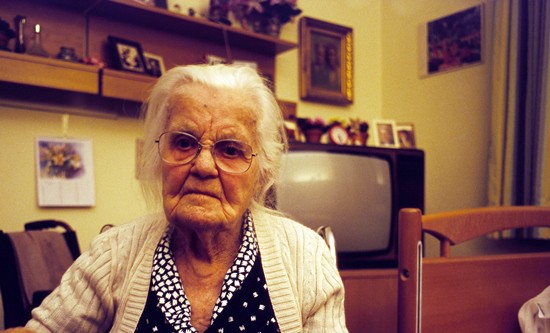 More than 10 percent of adults experience malnutrition, a condition caused by not eating enough healthy food, according to the National Council on Aging (NCOA). A key warning sign of this condition is unplanned weight loss.
Malnutrition can be caused by medical factors, such as disease or disability; dental problems, such as poorly fitting dentures; social and lifestyle factors, such as isolation, poverty and lack of access to healthy food; and alcoholism, which can interfere with the digestion and absorption of nutrients. Psychological factors, such as depression or dementia-related confusion, frequently precipitate this condition.
Older adults are more likely to have chronic conditions that place them at nutritional risk. Cancer, diabetes, Alzheimer's disease and other conditions can make eating difficult, change metabolism and require dietary restrictions that can affect appetite, Mayo Clinic experts say.
Malnutrition often flies under the radar, particularly in seniors, "because the focus is on treating their primary condition," said Robert H. Miller, Ph.D., then a divisional vice president at Abbott Nutrition, in a 2014 press release. Left untreated, malnutrition can lead to other serious problems, including reduced cognitive function and increased risk for infection, anemia and falls. It also can exacerbate chronic disease; complicate wound healing; impair muscle function; decrease bone mass; and lead to apathy, tiredness and depression. In addition, it is associated with higher-than-normal hospital readmission rates and longer hospital and rehabilitation facility stays.
Tips from the American Academy of Family Physicians, the Mayo Clinic and NCOA to address malnutrition include:
Request screenings for nutrition problems during routine doctor's visits. Alert your doctor to problems such as unexplained weight loss or decreased appetite. Ask the doctor to identify – and address – contributing factors such as medications.
Eat foods packed with nutrients, such as fresh fruits and raw vegetables.
Flavor foods with fresh herbs and spices, avoiding salt, to help counteract bland or restrictive diets or the diminished senses of taste and smell that can occur with age.
Consider pre-packaged supplements, such as nutrition shakes.
Consider outside help such as a home-delivered meal program or a home health aide to shop for groceries and prepare meals.
Ask for a nutrition assessment by a registered dietician and request advice about how to regain weight or prevent further weight loss.
Try snacking on healthy foods to get extra nutrients and calories between meals.
Sources of help with nutrition Philadelphia Corporation for Aging (PCA) – information and referral for aging services and resources including home-delivered meals and senior community centers (which offer communal meals): 215-765-9040; pcaCares.org.
BenePhilly – an initiative to enroll people for benefits including the Supplemental  Nutrition Assistance Program (SNAP), formerly known as food stamps: 844-848-4376; bdtrust.org.
Coalition Against Hunger – SNAP enrollment, and referral to food pantries and soup kitchens: 215-430-0555; hungercoalition.org.
Chronic Disease Self-Management Program – a workshop-based program developed by Stanford University to assist adults 60 and older with chronic conditions. Participants learn about healthy eating and managing symptoms: 215-765-9000, ext. 5119; email dbrown@pcaphl.org. ###
CAPTION: Malnourishment often goes unnoticed in the elderly. (StockPhotoPro)