Benefits of socialization for seniors' health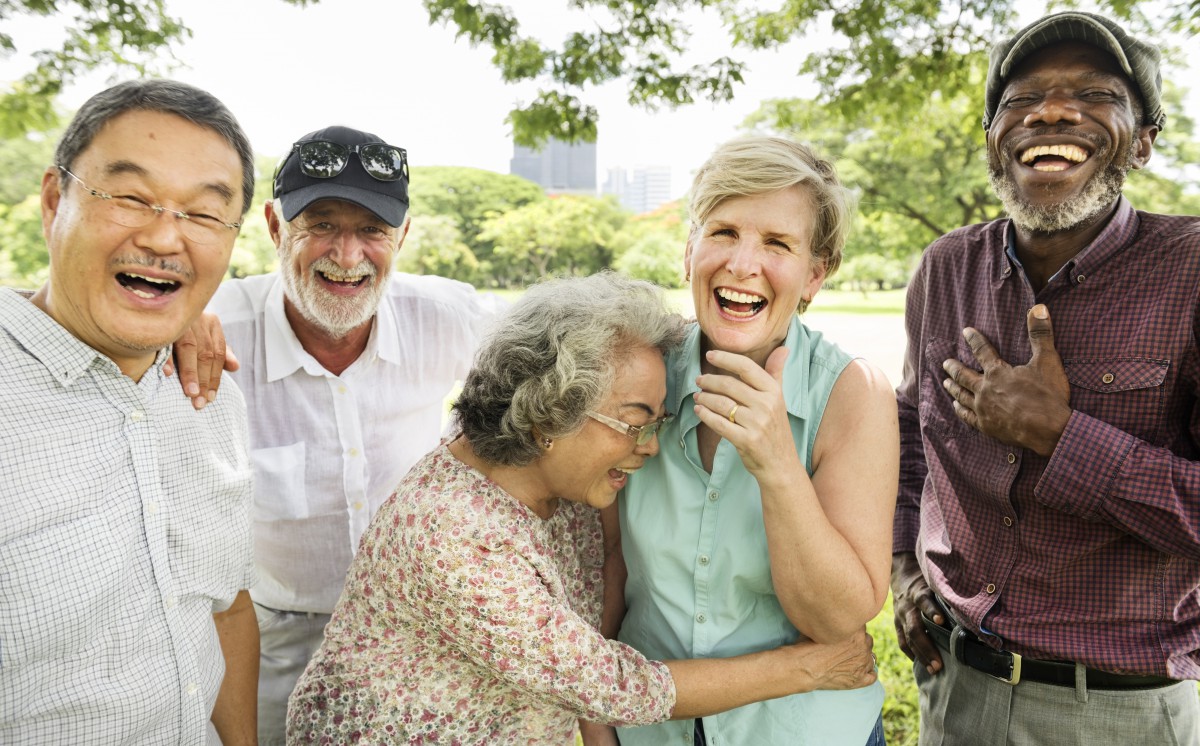 The negative effects of loneliness and social isolation have been widely reported in recent years. Loneliness is on par with obesity, lack of exercise and smoking as a risk factor for illness and early death, according to the journal Heart. On the other hand, researchers are increasingly finding that socialization may have positive impacts on health.
While the two terms are sometimes used interchangeably, it is important to note a distinction between isolation and loneliness. Social isolation is an objective state that occurs when a person does not have regular contact with a large group of people. Loneliness, meanwhile, is a subjective experience of distress or discomfort about not having enough social interaction. A person can be socially isolated and not feel lonely. Alternately, an individual with a large social network may experience loneliness.
Older adults are more likely to be socially isolated than the general population. Social networks naturally get smaller later in life as friends and family grow apart, move away or pass on. With this increase in social isolation comes an increase in loneliness, and the negative effects that come with it. More than 40 percent of seniors experience loneliness on a regular basis, according to a study from the University of California, San Francisco.
Loneliness can raise the level of stress hormones in the body, increase inflammation and lead to a decrease in brain function. A recent study published in The Journal of Neurology, Neurosurgery and Psychiatry found that participants who reported feeling lonely were more likely to develop dementia than those who lived alone but were not lonely.
A similar study in the American Journal of Public Health showed that older women who maintained large social networks reduced their risk of dementia and delayed or prevented cognitive impairment. In fact, women with large social networks were 26 percent less likely to develop dementia than those with smaller social networks. In the study, women who had daily contact with friends and family cut their risk of dementia by nearly 50 percent.
While researchers are not entirely sure of the science behind socialization and improved brain health, many hypothesize that social interactions, like mental exercises, limit the amount of time that brains remain unfocused, leading to a reduction in cognitive impairment. Social networks often foster other healthy behaviors, including exercise. Walking groups and dance classes are examples of healthy social networks that can also improve physical health.
There are resources available for seniors who are socially isolated and seeking a more active social life. More than two dozen PCA-funded senior community centers throughout Philadelphia offer activities including classes and shared meals to encourage socialization among older adults. You can find a senior center in your community by visiting PCAcares.org/senior-centers. For those who have trouble leaving home, communicating over the phone or online can be very helpful in combatting loneliness. AARP offers online tutorials on using computers, smartphones and social media to connect with others. Visit aarptek.aarp.org/social-media for details.
Photo: iStock